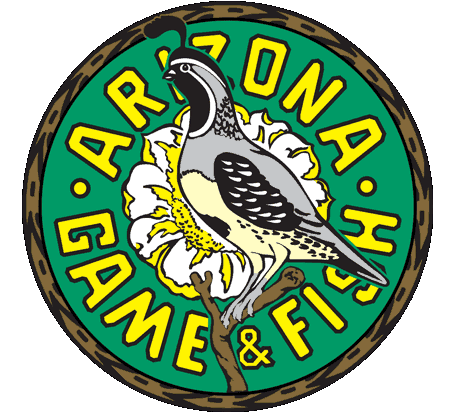 Game and Fish to mail survey invitations to select sportsmen, sportswomen
PHOENIX – Arizona's sportsmen and sportswomen will have an opportunity to help conserve their favorite public hunting and fishing destinations by participating in the Sportsman's Values Mapping Project, a statewide effort being launched by the Theodore Roosevelt Conservation Partnership and the Arizona Game and Fish Department, in cooperation with several state sportsmen's groups.
The department soon will be mailing postcards to a random sample of individuals who have purchased Arizona hunting and fishing licenses, inviting them to participate in the survey and directing them to a website that allows them to draw their favorite areas on a map.
"The department is pleased to present a scientifically-sound method for outdoor enthusiasts to tell us what areas of the state are important to their wildlife-related recreation," said Dr. Loren Chase, human dimensions program manager for Game and Fish. "This is an opportunity for Arizonans to participate in some innovative citizen-science research, so I would encourage anyone who receives a postcard in the mail to take a few minutes to participate."
That input will be combined and assembled in a geographic information system (GIS), where it will be overlaid with maps of critical habitat, migration routes, land ownership and other data. The resulting maps will provide important and previously unavailable data to state and federal agencies for the following purposes:
Balance other land uses with the needs of fish, wildlife and sportsmen.
Identify areas needing stronger conservation efforts, or expansion of hunting and angling opportunities.
Identify key high-use areas warranting special conservation strategies, because of their value to sportsmen.
Justify actions and funding requests aimed at conserving highly valued wildlife habitat and hunting and fishing areas.
Identify areas where public access needs to be maintained or improved.
"Access to some of the most valued public hunting and fishing areas in Arizona is at risk because of deteriorating habitat conditions and increased development pressures," said John Hamill, state field representative for the Theodore Roosevelt Conservation Partnership.
"We are seeking the help of sportsmen and sportswomen to identify lands that are cherished for their hunting and fishing values, where the conservation and restoration of habitat and the enhancement of public access should be a priority."
The Sportsman's Values Mapping Project is a national initiative that was launched in 2007 by the Theodore Roosevelt Conservation Partnership. The project was completed in Montana in 2008 and Wyoming in 2011. Arizona now is front and center, with mapping efforts expected to be finished later this year (along with Idaho).
The project also has been endorsed by the Arizona Sportsmen for Wildlife Conservation, an alliance of 22 Arizona sportsmen's groups, as well as the state chapters of the National Wild Turkey Federation and Trout Unlimited, Arizona Elk Society and Arizona Antelope Foundation.
For more information about the Theodore Roosevelt Conservation Partnership, visit
www.trcp.org
.
The Arizona Game and Fish Department prohibits discrimination on the basis of race, color, sex, national origin, age, or disability in its programs and activities. If anyone believes that they have been discriminated against in any of the AGFD's programs or activities, including employment practices, they may file a complaint with the Deputy Director, 5000 W. Carefree Highway, Phoenix, AZ 85086-5000, (602) 942-3000, or with the Fish and Wildlife Service, 4040 N. Fairfax Dr. Ste. 130, Arlington, VA 22203. Persons with a disability may request a reasonable accommodation or this document in an alternative format by contacting the Deputy Director as listed above.