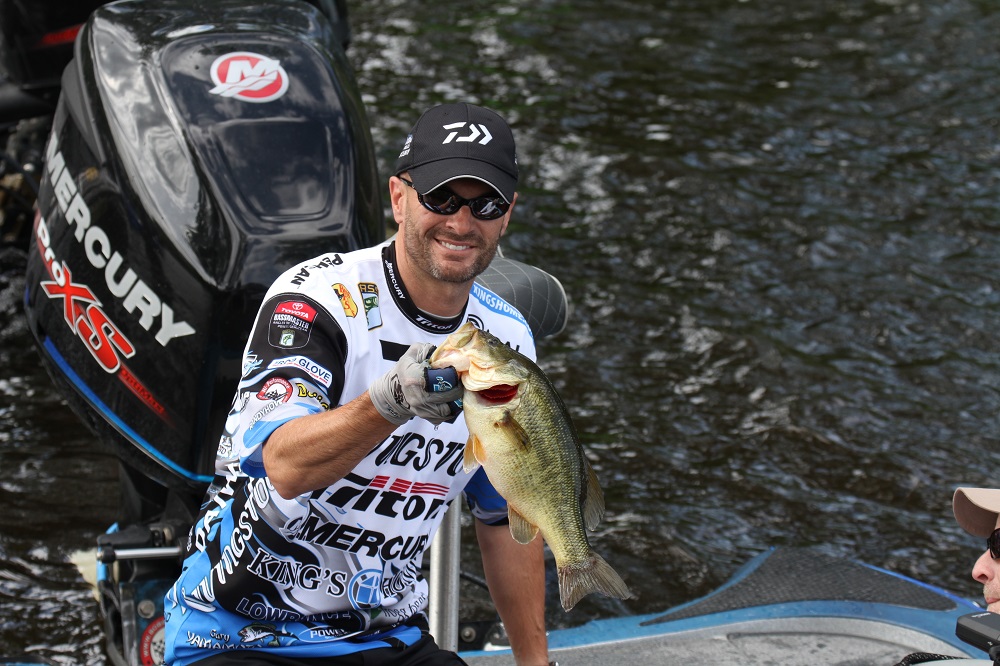 Photo Credit Ricky Bodsford
On March 16th, the Bassmaster Classic will get underway at Lake Hartwell in South Carolina. The area has hosted two Classics in recent memory, but this year, the lake may produce even better for the competitors as it is being held in March instead of February.
Randy Howell finished 16th at the 2015 event and hopes to improve on that this year. In this article, he shares his predictions for which lures are going to win the Classic.
Initial Thoughts on Winning the Bassmaster Classic
Howell believes that moving baits like jerkbaits and crankbaits will be part of everyone's strategy and should help put bass in the boat for everyone in the field. He plans to use those baits, but added that a wacky-rig, jig and underspin will also play into his plans.
Yamamoto Senko at the Classic
"Hartwell has tons of docks; so, it really sets up well for skipping a Senko. We could also be there at a time when bass are cruising the shallows as they get ready to spawn and that is one place a wacky-rig really shines," he says.
"This time of year, no matter where we go, I have a 5" and 6" Senko rigged up. My favorite colors are any of the natural shades and I really like the Green Pumpkin with Purple and Copper Flake (#330)."
When skipping docks, Howell likes to use a spinning rod spooled up with braid.
"I designed a 7'1", medium-heavy spinning rod for Daiwa which is really a 'power spin' rod with enough power to get fish out from underneath docks. It is stiff enough to get great hooksets but light enough that you can cast light lures a long ways," he says. He adds a Daiwa Tatula LT spinning reel to round out the combo and likes the faster retrieve (6.2:1) of this reel as it allows him to pick up line quickly and have better control of the fish.
In addition to skipping docks, Howell says he will be watching for cruising bass.
"This time of year, I like to look for fish cruising down the bank or a lot of times they will be in pockets just sunning themselves and a Senko is the best way to catch those fish," he believes.
A Jig with A Big Trailer Could Be A Classic Game Changer
A jig is a staple for bass anglers and Howell says he always has a Lunker Lure Rattleback Flipping jig rigged up, but it could be a big player at this year's Classic.
"Hartwell is a really good jig lake because there are so many crawfish. It could also turn into a boat dock pattern, especially if we get a lot of sun during the tournament and the fish push way back under the docks," he says.
One thing that Howell does to adjust his jig presentation is to use bigger jig trailers. One of his favorites is the Yamamoto Flappin' Hog.
"It is a great bait rigged alone for flipping and pitching, but it is great on the back of a jig because it gives the jig a bulkier profile," he begins. "One thing I do is modify the bait by pulling the flappers off. It makes the bait look like a short, stubby little crawfish."
Howell has gained so much confidence in this jig and trailer that he uses it everywhere he goes and in all seasons.
"The jig and Flappin' Hog combination has really become my go-to jig setup and I hardly fish anything else anymore," he says.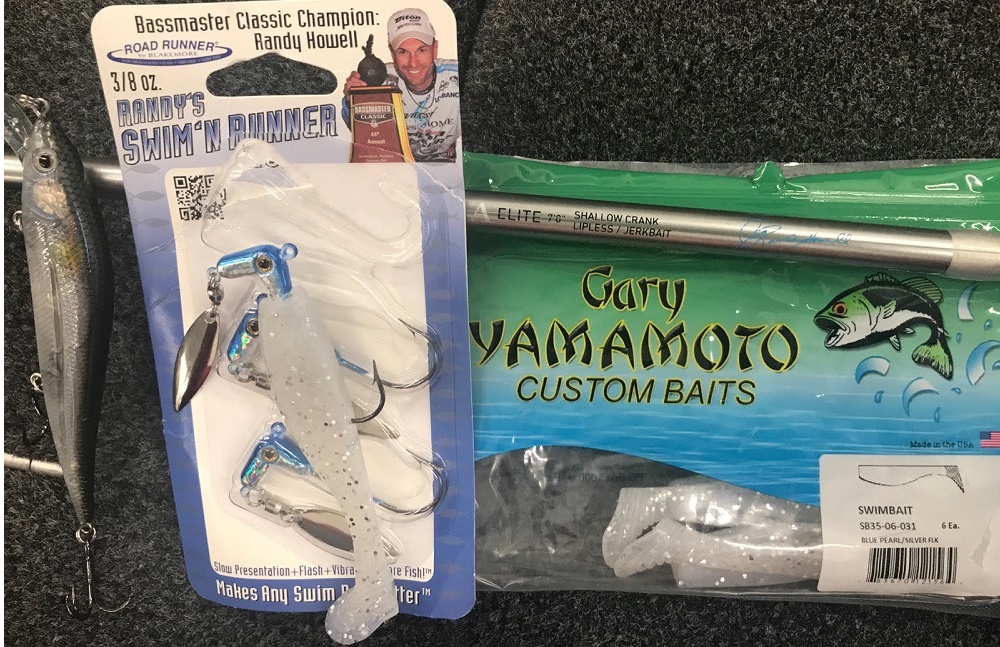 Will An Underspin Win Again?
The last time the Classic was on Lake Hartwell, Casey Ashley took home the trophy thanks to an underspin. Howell plans to mix it into his rotation at the event.
"The 3.5" Yamamoto Swimbait is great on an underspin," he says.
The shad shaped swimbait catches everything from saltwater species to stripers and bass.
"It is really a hush-hush bait in that area, because it is one of the best blueback herring imitators," Howell says. "This is a great open-water technique on Hartwell and is excellent for the spotted bass that live in the lake. The lake has a great population of three to four-pound spots and they are going to be a factor in this event."
Howell fishes the Yamamoto Swimbait on his signature series Blakemore Randy's Swim'n Runner, a horsey-head style underspin with a willow leaf blade attached to the head.
When it comes to colors, the Blue Pearl with Silver Flake (#031) Yamamoto Swimbait on a Chrome Blue 3/8 Swim'n Runner is what he predicts will be the best for Hartwell.
There are sure to be a wide range of patterns that catch fish on Lake Hartwell, but only one will be the winning pattern. Randy Howell has won a Classic before and hopes this is the year he can add another with these baits.