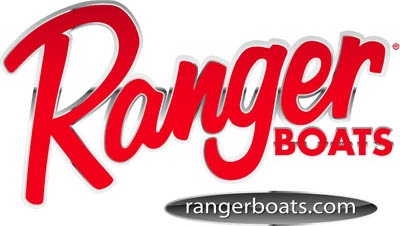 FLIPPIN, Ark. - Ranger's overhaul of its online Custom Finish Shop allows new-boat buyers to view even more details when customizing their dream rig and the ability to share their vision of the ultimate fishing platform with their Ranger dealer or friends via social media.

Custom Finish Shop visitors can customize a 2013 model year Z-Comanche Series, Fisherman Series or Z520C, selecting the colors for eight different areas on the boat hull, four different areas on the trailer, three different areas on the seats, as well as carpet and console color from a palette of 30 Polimist and 20 gel coat colors. Users can also configure the boat with Evinrude, Mercury or Yamaha outboards to give the most detailed representation of what their dream rig will look like upon delivery to their Ranger dealer. The 2013 color packages for the Z-Comanche and Fisherman Series are also prebuilt and included in the redesigned Custom Finish Shop, allowing users to see some of the most popular colors configurations of these popular models.

Once a dream rig has been customized, the details of the boat can be saved to a computer, printed, emailed, sent directly to a Ranger dealer; shared with friends on Facebook, followers on Twitter or users of more than 300 other social media platforms.

Further upgrades to the Custom Finish Shop include a larger display than in the previous version, making it even easier to see on computer monitors, smart phones and tablets. In addition to a full-length, profile view of the vessel being customized, three inset detail pictures of the seats, pinstripes and trailer fender are also shown to ensure your dream rig is exactly as you want it.

The latest incarnation of the Ranger Custom Finish Shop is designed to perform on tablets and smart phones as well as desktops and laptops. Thanks to the modern design platform, the Custom Finish Shop can be experienced without the need to download third-party web applications and works for both PC and Mac platforms.

Links to the newly enhanced Custom Finish Shop can be found on Ranger's home page (RangerBoats.com) or visitors can access the site directly at CFS.RangerBoats.com.

About Ranger Boats
Ranger Boats, headquartered in Flippin, Ark., is the nation's largest manufacturer of premium fiberglass fishing boats, including a series of bass, multi-species, fish 'n play and saltwater boats. Founded in 1968 by Forrest L. Wood, Ranger Boats continues its commitment to building the highest-quality, strongest-performing boats on the water. For more information, go to www.rangerboats.com.