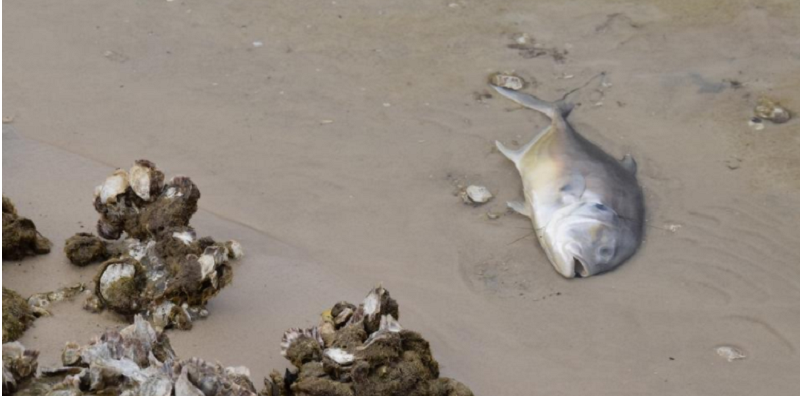 Dead fish showing up in the Destin harbor isn't necessarily an unusual thing for one of the busiest fishing hubs in North America.
But after an unusually high number of dead Jack Crevalle fish began showing up in shallow waters of the harbor earlier this week, some anglers and wildlife officials are left wondering what is causing them to die in such large swaths.
On a cool Wednesday morning, at least 25 dead fish could be seen at or near the shoreline on the Holiday Isle side of the Destin harbor. Pelicans floated in the water nearby but didn't seem interested in the dead fish closer to shore. Snowbirds took leisurely walks by condominium complexes close by but didn't stop to take in the sight of the scaly mass graveyard.
The Jack Crevalles didn't have any outward signs of trauma, as if they had been attacked by a larger fish or marine predator. They were lying on their sides, beady eyes wide open, frozen in time.
Patrick Meyers, a fisherman who was down on the docks across the harbor that morning, said he didn't know exactly what was causing the fish to die, but did know what wasn't.
"It's not red tide, I definitely know that," Meyers said.
Meyers, who said he's been a fisherman in Destin for upwards of 30 years, said he has never seen anything like the mass fish kills he's seen in the Choctawhatchee Bay recently.