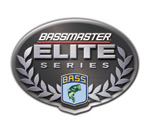 COLUMBIA, S.C. – Getting all the fish that bit into the boat made the difference Saturday for Fred Roumbanis of Bixby, Okla., as he claimed the lead heading into the final day of the Carolina Clash presented by Evan Williams Bourbon on Lake Murray. Roumbanis' five-fish limit of 20 pounds, 9 ounces was enough to withstand a hard charge by Auburn, Ala.'s Steve Kennedy, who climbed to second with the Berkley Big Bag of the day: 22 pounds, 4 ounces, the biggest of the tournament thus far.
Roumbanis, who started the day tied for 15th, has a three-day total of 48-15, while Kennedy had 48-8 as he shot up from 31st.
Fishing fans can watch the on-the-water action from the Carolina Clash on The Bassmasters, which airs Saturday, May 24, at 9 a.m. ET on ESPN2. As always, streaming video of the daily weigh-ins in addition to photo galleries and analysis can be accessed on www.Bassmaster.com.
"Yesterday, I definitely had the bites to be leading it," Roumbanis said. "But I totally failed on those opportunities. Today I got them in the boat."
Roumbanis, 30, said he went against the grain Saturday, giving up on the blueback herring that Lake Murray bass feed on primarily, instead seeking out the bluegill. Saturday's clear skies and sunshine helped, too, as Roumbanis said he was waiting for those conditions all week. He used a bait and rod that he designed himself.
"It's pretty cool that I was able to catch fish on something that I came up with," he said. "There's so much water, if you don't have the right water, too bad. I had to figure out the right color, I went through half a dozen baits to even figure out which one worked."
Roumbanis is going after his second Bassmaster Elite Series win, worth $100,000 and valuable points in the Toyota Tundra Bassmaster Angler of the Year race. Coming into the Carolina Clash, he was 20th in the standings, while Kennedy was in a three-way tie for 37th. The top 37 at the end of the season will qualify for the 2009 Bassmaster Classic, set for Feb. 20-22 on Louisiana's Red River.
Kennedy had a few unlucky breaks Thursday and Friday, with a local on his preferred spot Thursday morning and other pros already on some spots he wanted to fish Friday. But Saturday, he returned to those spots.
"I got on that first spot this morning and I had that 5-14," Kennedy said of his first fish, which won him the $1,000 bonus for Purolator Big Bass of the day. "I had another 4 ½, I had four keepers off the first stop, on the second stop I caught another 4-pounder.
"I've only caught two since 8 o'clock. That's just how this bite is, when it's slicked over and all those boats start getting out there, waking everything, it got painful tough."
Kennedy caught all of his keepers Saturday on four different baits.
Rounding out the top five were Aaron Martens of Leeds, Ala., in third with 47-2 overall, Brian Snowden of Reed Springs, Mo., in fourth with 46-5 and Edwin Evers of Talala, Okla., in fifth with 45-9.
The top 12 anglers who will compete on the final day Sunday include local favorite Davy Hite of Ninety Six, S.C., tied for sixth with 45-1; three-time Toyota Tundra Bassmaster Angler of the Year Kevin VanDam, in 11th with 42-11; and Day 1 leader Grant Goldbeck, in eighth with 44-5.
The 2007 Toyota Tundra Bassmaster Angler of the Year, Skeet Reese, finished 22nd with 39-9, and 2008 Bassmaster Classic champion Alton Jones ended up 48th with 29-5.
In the co-angler division, Virginia's Jeff Freeman, who was the only amateur to bring a five-fish limit to the scales all three days, surged to take the victory Saturday with 38-2 overall to claim the top prize of $25,000. Freeman won the 2007 BASS Federation Nation Championship, which afforded him a slot in February's 2008 Bassmaster Classic in Greenville, S.C. He finished 28th in the Classic. This was his second co-angler victory in the Elite Series format.
Two-day leader Travis McDermott of Georgia finished second with 33-7 overall, and South Carolina's Clay Lowder was third with 30-4. Other co-angler finishes of note included Alton Jones Jr., tied for 32nd with 14-8 overall, and Mary Delgado, who finished 34th with 14-6.
Activities at the Carolina Clash include live musical performances at 12:45 p.m. Sunday by Black Bottom Biscuits, and Cherry Dillinger, as well as a Berkley Beginner fishing class at 2 p.m. and a "Boat Performance with Skeeter" class daily at 2:15 p.m.
Fans attending the event Sunday can watch the live taping at 2:30 p.m. of Hooked Up, hosted by ESPN Outdoors personalities Tommy Sanders and Mark Zona. The show, which airs on Bassmaster.com, will preview the final weigh-in. Live, streaming video of the Carolina Clash's daily weigh-ins begins at 3:30 p.m. on Bassmaster.com.
The local sponsor of the Carolina Clash is Capital City/Lake Murray Country RTB.
For more information, contact BASS Communications at (407) 566-2208 or visit Bassmaster.com. Visit ESPNMediaZone.com for ESPN's latest releases, schedules and other news, plus photos, video, audio clips and more.
Sponsors of the Bassmaster Elite Series include Toyota Tundra, Advance Auto Parts, Berkley, Lowrance, Mercury, Purolator, Skeeter, Yamaha, Evan Williams Bourbon, Longhorn, OPTIMA Batteries, Triton Boats, Costa Del Mar, MotorGuide and Ramada Worldwide.
About BASS
For 40 years, BASS has served as the authority on bass fishing. With its considerable multi-media platforms and expansive tournament trail, BASS is guided by its mission to serve all fishing fans. Through its industry leading publications Bassmaster Magazine, BASS Times and Fishing Tackle Retailer and comprehensive web properties in Bassmaster.com and ESPNOutdoors.com, the organization is committed to delivering content true to the lifestyle. Additionally, television programming on ESPN2 continues to provide relevant content from tips and techniques to in-depth tournament coverage to passionate audiences.
The organization oversees the prestigious Bassmaster tournament trail which includes the Bassmaster Elite Series, Bassmaster Opens, Women's Bassmaster Tour and the Bassmaster Classic, the ultimate celebration of competitive fishing. Through its grassroots network, the BASS Federation Nation, BASS sanctions more than 20,000 events annually.
BASS also offers an array of services to its more than 525,000 members while spearheading progressive, positive change on issues related to conservation and water access. The organization is headquartered in Celebration, Fla.