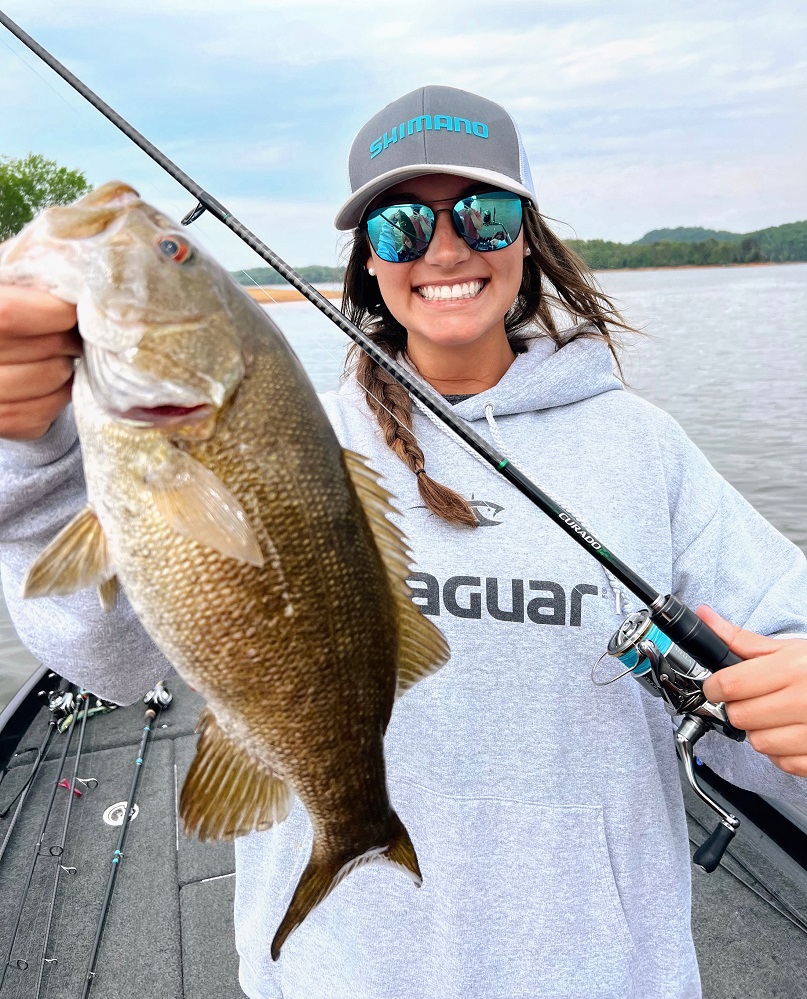 The transition from spring to summer is a big one in the bass fishing world as many bass leave shallow water after spawning in search of deeper water. Fish are on the move and going everywhere, searching for food and settling into their summer haunts. This leads to various techniques playing a role in anglers' success, as some bass anglers stick to shallow water, some focus on transition areas and others head offshore for the first wave of the deep bite.
Many anglers think of sunglasses and lenses for how well they can see bedding bass during the spring, but choosing the right lens is just as important during the summer transition. Some bass always remain shallow and having the right lens tint can help with those while also assisting anglers fishing away from the bank. Choosing the right lens color is partially about preference, but selecting the correct hues can help you see more of the underwater world.
Major League Fishing pro Cole Floyd has quickly risen to the top of the sport with tournament success at every level and his approach is to keep things simple from tackle to sunglasses.
Brother and sister duo of Carter and Lee Rose Koza are members of the Carson-Newman University college fishing team, a school currently #4 on the Association of Collegiate Anglers (ACA) School of the Year rankings, and the pair likely study the intricacies of fishing gear and sunglass lenses as much their school work.
Floyd and the Coza duo shared their insights on their favorite sunglass lens colors for fishing this time of year.

Green Mirror for Cole
Bajío makes a host of different lenses, but Floyd likes Green Mirror for its versatility. Green Mirror is their second darkest lens with a brown base and he believes it's the best of all worlds.
"I like it because you can wear it in all sun conditions, whether it's overcast or bright and sunny," he said. "It's a happy medium, not too bright and not too dark. I've always liked that lens color because it's so versatile."
Floyd appreciates how well he can see with that color lens for sight fishing and watching cruising shallow fish. "They're great for sight fishing and you can see it all: the fish, underwater logs, rocks, and everything else in the water," he said. "But, they're versatile enough that they work great when you are out deep fishing offshore in bright sunlight. You can really use them anywhere and in all seasons."
Lee Rose on Purple Lenses
Lee Rose Koza is a big fan of the newest lens color from Bajío, the purple-hued Violet Mirror. This has nothing to do with fashion or the stereotypical favoring of pink and purple for females; they perform exceptionally well for all anglers.
"It's their newest lens, and I liked it right away because I've never seen that color lens in fishing sunglasses," she said. "They're great and made to be bright. They are very good for dusk and dawn, almost like a yellow lens. Everything looks so much brighter and easy to see what's underwater, no matter how bright it is."
Her favorite frame is Swash, which she chose for style and comfort. "They are very comfortable, and Bajío has different frame sizes to fit everyone," she said. "I love their sunglasses because of the quality, but also for their dedication to conservation. They are also big on supporting youth anglers and helping college anglers, which is important."
Carter Goes with Rose Mirror
Lee Rose's brother Carter fishes with his sister in college and also wears Bajío sunglasses but opts for the Rose Mirror.
"They are really good in the mornings or cloudy days because everything lights up," he said. "It's like everything is enhanced and bright neon so you can see it all. They're also the best lenses I've used for bed fishing and not too bright for those sunny days."
He also appreciates the comfort and light blocking technology in the lenses. Their Lapis technology blocks 95% of blue light for excellent clarity.
"They are very light and comfortable and don't squeeze your eyes; you can wear them all day long and not feel them on your face," he said. "The lenses are so good for blocking light and they take out all of the glare from the sun. They are incredibly clear, too."
Carter likes two different frames depending on where he's at, Snipes for everyday use and driving and the Nippers anytime he's on the water.
Selecting the perfect sunglass frame and lens is something every serious angler should research as much as they do when choosing their next rod and reel. Like rods and reels, sunglasses can be tailored for the right situation, weather conditions, and personal preference.