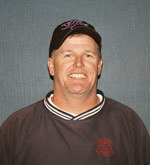 I must confess to something right here and now; I love fishing the Delta in the winter. This wasn't always the case but once I learned to slow down and do the things I do best, Finesse Fish, the river made a whole bunch of sense. Plus, the opportunity to fish stretches of water and time where you don't see a ski boat, bass boat, pleasure boat, or wave runner is simply appealing. Top this off with some incredible fishing and no further explanation is required.
Two years ago I was fishing by myself in early January on one of my favorite points. It was 42 degrees and foggy. Water temp by my estimation was mid 40's. I pulled out my favorite rig, drop shot with a special worm that simply produces and began working the point. The tide was just starting to turn from low to high and my window for a good fish was open. After ten minutes or so I caught and released my first 2 lb. fish, standard fare for the winter. I caught another, then another, and within twenty minutes I had a solid 12 pound limit in the boat. After the last fish I started to assess what was around me. This is what I found…a drop off from 4-12 feet, sparse healthy grass throughout, and sparse tulles to filter the current which was running over the island top. A perfect summer deep water location that provides enough current for the post spawn girls to recover, yet more of the meandering, fluid, workings you would find in an eddy.
After making a few notes in my journal about the conditions I pulled out my Delta map and started to replicate the conditions. I marked three spots within a short distance where the tide would be lined up for me and I motored on. Each spot produced fish and despite the chill in the air I was enjoying my time a great deal. I caught fish with drop shot, split shot, and Carolina rigs. Each producing with consistency, however; I was stewing a bit about overall quality, meaning 5+ pounds, fish I knew were mixed in because I'd caught them in two of the locations during the summer. As I slowly worked a split shot rig I began to formulate another strategy on where to find bigger fish so I threw out my preconceived ideas, even though I had had a most enjoyable and successful day, to find one bigger bite.
Here's what I knew had to be present for this bite to occur. The tide had to be right. The window for bigger fish is incredibly small during the winter. It opens and closes nearly as fast. I needed depth, up to 15 feet with scattered grass clumps throughout. These clumps of grass needed to grab your bait and release it fluttering into the slow moving current until it rested back on the bottom or barely above it. The final and most important element was it had to be off shore away from traditional cast and retrieve banks. You needed to look stranded at sea in the middle of the slough. I spent the remainder of the day locating these areas and found a number that fit the bill.
The next week I returned in similar weather conditions, gray cold fog, 40 degree temperature, and considerable optimism. The first stop produced a couple small fish, but I was pleased to have expanded my ability to catch fish in such weather. Third cast, second spot produced what I was looking for…Typical big fish bite, dead weight, line moving back toward even deeper water, (I was in 14 feet at the time), and no tick at all. I reeled quickly to get my line back and knew immediately that I had a large fish attached. A couple digs, rolls, and runs and I corralled a 12.8 lb. largemouth! PURE JOY on light line, small bait, and a nephew to assist in the weighing and releasing of this fish. The next week followed up with two fish over five pounds in similar trappings. It was clear, I'd found something through deductive logic that resulted in success. This is what makes our sport so endearing and why so many of us continue to spend inordinate amounts of money on baits and tackle for these little green garbage cans.
It occurred to me that fishing the Delta during the winter is more about mindset than anything else, and just as fish get conditioned to baits and natures whims, fisherman do as well. We see a bank, we throw at a bank, and because we caught fish there in the fall, spring, or summer we think that's where they'll be in the winter. The key is to find the appropriate tide, first and foremost, then set about finding deep structure that most people only drive over and go to work. This methodology does not guarantee big fish results but you will find fish of all sizes eager to keep you warm throughout the day.
Take a child fishing and stay safe. TG.