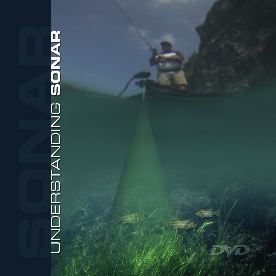 Sonar has been a real mystery to many anglers for long time. What am I actually looking at when I watch my screen? How do I tell the difference between structures and cover?   
These questions and more are answered in a new DVD on Understanding Sonar by pro bass angler and national seminar speaker Mike DelVisco. Mike has made a living as a bass professional and seminar speaker for the past 15 years and has a wealth of knowledge when it comes to sonar.  
  His industry acclaimed multimedia seminar series Bassbytes was the platform for this installment of many DVD's to be released called Understanding Sonar. This DVD has several parts including how sonar works, take it to the water and GPS. It features multiple computer animated and under water video sequences to give the viewer every opportunity to learn all aspects of sonar. Multiple viewing options are also built into the main menu to giving the viewer the ability to watch the entire program or select certain pieces for review.  
This DVD will sell for $19.99 plus $3.85 ship/handling. For more information log on to www.bassbytes.tv