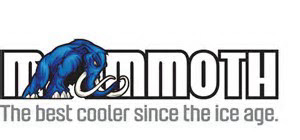 Cincinnati, OH: Mammoth® Coolers, a leading provider of premium rotomolded coolers, drinkware, and accessories proudly announces the addition of Wally Marshall™, a.k.a. "Mr. Crappie®", to the Mammoth® Coolers team.
Wally is one of the most recognizable figures in our industry bar none. His knowledge of crappie fishing and the industry and market around it is a true asset to any company. "Having worked with Wally in the past and knowing the strength of the Mr. Crappie® brand, I am looking forward to reigniting that relationship.", said Bob George, Director of Sales at Mammoth® Coolers.
The partnership includes mutual brand promotion and licensing of the Mr. Crappie® brand for Mammoth® products. "We value the fact that Wally sees such potential for growth in partnering with the Mammoth® brand," says Mike Hannigan, Mammoth® CEO. "We look forward to working with Wally to present Mr. Crappie® products to dealers around the country over the next few months."
For more information or order inquiries, please contact support@mammothcooler.com or visit https://mammothcooler.com/. For press or media inquiries, please contact Brittany Maki at bmaki@rendezvousmarketinggroup.com.

About Mammoth Coolers:
Mammoth® Coolers is out there in the field, on the water, at the tailgate party and in the backyard learning what works and what doesn't so we can make all our products work for everyone. Every innovation we make is driven by a desire for performance, price and productivity. From our superior coolers to our Chillski, from our Rover tumbler to the Tusk, all our products are made for every person no matter their passion, no matter their interests. All backed by a Lifetime Warranty.