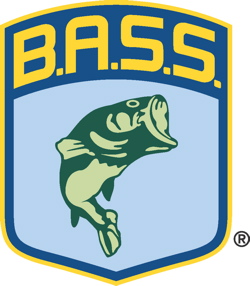 Judy Wong was surprised when the caller identified himself as the deputy director in the office of public liaison for the White House and invited her to meet President George W. Bush.
"They got wind of it somehow that I had won the Women's Bassmaster Tour Championship and they wanted to extend an invitation to me for a photo opportunity with the president in the Oval Office," said WBT pro from Many, La.
Wong, who won the WBT Championship on Feb. 23 on South Carolina's Lake Keowee, will visit the White House, as will 2008 Bassmaster Classic champion Alton Jones of Waco, Texas, who also received an invitation.
"I plan to take a couple of gifts for the president and the first lady, Laura Bush," Wong said. "I want to give each of them one of my American Rodsmith signature rods — probably a topwater action model. I'll also present Quantum reels to them."
Glen Wong, her husband, will accompany Judy to Washington. She said the trip will be her first to the nation's capital, but her second presidential encounter.
"On a trip last year to South Africa, President Jimmy Carter was on my flight, and I briefly met him," she said. "I'd never spoken to a president before. I've seen Bush in person, at a fund-raiser in Texas when he was governor, but I didn't get to meet him nor get his autograph. I am very excited to have this opportunity."
PENNINGTON PRACTICES. Nothing unusual about friends spending a sunny Florida winter day on the water — unless one is a New York Jets quarterback and the other is preparing for a competition with a $100,000 prize.
Bassmaster Elite Series pro Jeremy Starks teamed up last week with long-time buddy and fellow West Virginian Chad Pennington on the Kissimmee Chain of Lakes one day during the practice period for the second Elite event of the season, the Citrus Slam presented by Longhorn out of Lake Wales, Fla.
Pennington had a day off from his offseason training in Bradenton, Fla., not too far from the tournament site, so the two took advantage of their dovetailed schedules and got together.
Despite Starks' willingness to let his fishing partner hook a fish — not the usual procedure on a practice day — the quarterback came up empty-handed.
Bass fishing is harder than it looks, Pennington acknowledged.
"Just being out here today has shown me how much time and work and knowledge these guys have to have," he said.
For the complete story on the Pennington-Starks outing, go to Bassmaster.com.
ROOKIE RULE. This season, like last season, a rookie leads the Toyota Tundra Bassmaster Angler of the Year race after two of 11 Bassmaster Elite Series events.
Elite rookie Bobby Lane of Lakeland, Fla., is in front by 21 points in the seasonlong competition that will yield a $1 million purse. The Angler of the Year title is worth $250,000 and the sport's highest accolades. Lane also leads the Advance Auto Parts Rookie of the Year standings.
Last season after two events, then-rookie Derek Remitz of Madison, Ala., led by 54 points. At just 24 years old, Remitz jumped out in front after winning the first 2007 Elite tournament and taking second place in the following event — an unprecedented start to a rookie season.
Skeet Reese quickly overtook Remitz, however, and the California pro went on to win the award.
Lane's third- and seventh-place finishes make him the early leader of the 2008 race. Unlike Remitz in his rookie season, Lane, 34, has had years of experience competing on other pro circuits before joining the Elite Series.
Lane also leads the Berkley Heavyweight competition: 67 pounds, 6 ounces, so far to the 64-11 of Rick Morris, an Elite pro from Virginia Beach, Va., now in his third Elite season.
WBT GEARS UP. With a berth in the 2009 Bassmaster Classic at stake, pros in the Women's Bassmaster Tour presented by Academy Sports & Outdoors are getting ready to kick off their season.
At the end of the 2008 season, the Toyota Women's Bassmaster Tour Angler of the Year will earn a spot in the 2009 Classic and a place in history as the first woman to compete in bass fishing's most prestigious event.
The first 2008 WBT event is April 10-12 on Lewisville Lake out of Lewisville, Texas. The fishery was also the site of the 2005 WBT Preview and stop No. 3 in 2006.
The 2006 WBT Championship winner, Pam Martin-Wells of Bainbridge, Ga., won the 2005 Lewisville event. Dianna Clark of Bumpus Mills, Tenn., took the 2006 Lewisville title, her first of two on the WBT circuit. Reigning AOY Sheri Glasgow of Muskogee, Okla., finished just behind Clark.
There are a few openings left in the Lewisville field. Those interested in registering should go to Bassmaster.com.
THE SUNSHINE SHOWDOWN TAKE-AWAY. "You can never have too big a lead." — Brian Snowden of Reeds Spring, Mo., on his March 9 loss in the Sunshine Showdown, an event he led by close to 10 pounds going into the final day
THE CITRUS SLAM TAKE-AWAY. "It never gets old." — Kevin VanDam of Kalamazoo, Mich., after scoring his 13th BASS victory and third Elite win March 16 at the Citrus Slam
About BASS
For 40 years, BASS has served as the authority on bass fishing. With its considerable multi-media platforms and expansive tournament trail, BASS is guided by its mission to serve all fishing fans. Through its industry leading publications Bassmaster Magazine, BASS Times and Fishing Tackle Retailer and comprehensive web properties in www.Bassmaster.com and www.ESPNOutdoors.com, the organization is committed to delivering content true to the lifestyle. Additionally, television programming on ESPN2 continues to provide relevant content from tips and techniques to in-depth tournament coverage to passionate audiences.
The organization oversees the prestigious Bassmaster tournament trail which includes the Bassmaster Elite Series, Bassmaster Opens, Women's Bassmaster Tour and the Bassmaster Classic, the ultimate celebration of competitive fishing. Through its grassroots network, the BASS Federation Nation, BASS sanctions more than 20,000 events annually.
BASS also offers a wide array of services to its more than 525,000 members while spearheading progressive, positive change on issues related to conservation and water access. The organization is headquartered in Celebration, Fla.