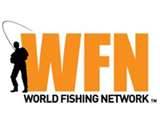 DENVER, CO -- WFN: World Fishing Network, the leading entertainment destination and digital resource for anglers throughout North America, has partnered with Florida Fish and Wildlife Conservation (FWC) to promote and manage the website for the commission's new TrophyCatch Program, which launched October 1.

The new trophy bass portal, hosted and maintained by World Fishing Network, can be found at www.TrophyCatchFlorida.com. There, bass anglers can register for the program, find fishing hotspots throughout Florida, view the catch gallery and see how they can be rewarded for practicing catch and release.

The FWC TrophyCatch program is designed to create a statewide record keeping system to document catches of trophy bass, instill a stronger catch and release conservation ethic among anglers, educate anglers about the importance of trophy fish to fish populations and allow the public to participate in the management of Florida's unique aquatic resources.

"TrophyCatch is an innovative program to reward anglers for being great resource stewards by legally catching and releasing trophy largemouth bass," said Tom Champeau, director of FWC's Division of Freshwater Fisheries Management.

Three tier classifications comprise the TrophyCatch program: Lunker Club (8 - 9.99 lbs.), Trophy Club (10 - 12.9 lbs.) and Hall of Fame Club (13 lbs. or greater). To qualify, anglers are encouraged to follow catch and release guidelines for these big bass and document the catch through a series of photographs of the bass' weight, length and release. A more thorough verification process conducted by a FWC employee is required for Hall of Fame bass.

Great prizes await anglers who register and participate in the TrophyCatch program. Lunker Club rewards carry a value of more than $15 while Trophy Club status includes prizes and discounts valued at over $100. Hall of Fame Club bass accepted between Oct. 1 and April 30 receive rewards exceeding $1,000, including a fiberglass replica mount of the catch (bass 13 lbs. or more caught outside of those dates qualify for Trophy Club status). Heaviest bass of the year will earn a TrophyCatch ring, donated by the American Outdoor Fund and valued at $3,000. Plus, during the first year of the TrophyCatch program, the Kissimmee Convention and Visitors Bureau will award $10,000 to the largest bass caught in Osceola County waters by a verified TrophyCatch angler. And if the fish was caught with the assistance of a fishing guide, the Kissimmee CVB will award that guide $2,500 as well. Visit www.TrophyCatchFlorida.com for rules and additional information.

The first TrophyCatch bass was recently caught by Mr. Corey Dolan of Tallahassee, Florida, who landed a 27-inch, 12.33 lb. largemouth bass on Oct. 16 at Lake Talquin, just shy of the Hall of Fame Club mark.

"TrophyCatch is a great way to expand on the success that WFN and the Florida Fish and Wildlife Conservation Commission have experienced with the Big Catch Florida Angler Recognition Program," said director of partnership marketing for WFN, Liz Ogilvie. "The FWC has established a blueprint for balancing fishing with conservation principles and practices that will sustain the sport for generations to come, and we look forward to working with other state entities on similar programs in the future."

World Fishing Network is available nationally on DISH (Ch. 394) and throughout Florida on several leading cable and telecommunications service providers, including AT&T U-verse, American Cable TV, Bright House, Comcast, Knology and Verizon FiOS. For details on service providers throughout the United States, Canada and the Caribbean, visit www.getwfn.com.

About WFN

WFN: World Fishing Network is North America's only television network, online and mobile platform dedicated exclusively to fishing and outdoor enthusiasts with programming that covers instruction, tips, tournaments, travel, food, boating, outdoor lifestyle and more. WFN's programming lineup includes primetime theme nights, a selection of the best international series and the most diverse species coverage of any TV channel. Featuring popular programs hosted by some of the top anglers from North America and across the globe, WFN offers a variety of exclusive lifestyle shows that appeal to a broad and diverse audience. Anchored by one of the top fishing websites, www.WorldFishingNetwork.com, WFN's multimedia platforms also include a mobile portal and the WFN Fishing Log app for the iPhone, iPad and Android. WFN and WFN HD are available to more than 50 million cable, satellite and telecommunications households throughout the United States, Canada and the Caribbean.