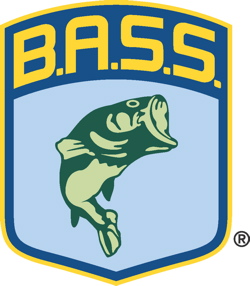 David Williams of Maiden, N.C., jumped out to the Day 1 lead at the Toyota Tundra Bassmaster Weekend Series National Championship on North Carolina's Lake Norman. Williams leads a field of 120 pros who are competing for a 2009 Bassmaster Classic berth.
In addition to the coveted Classic berth, the winner of the four-day event will receive a $100,000 top prize. If Williams hangs on, he would round out the 51-angler field for the Classic, set for Feb. 20-22 out of Shreveport-Bossier City, La., on the Red River.
Although Williams has been tournament fishing for over 10 years, this was his first tournament experience on Norman and with a five-fish limit weighing 12.29 pounds, he found success.
"I've waited for a long time to be able to fish a really big tournament on Lake Norman so this is like a dream come true for me", said Williams, who is the owner of a taxidermy business.
Trailing Williams was Alabama's Chris Dill in second with 11.2 pounds. In third was Maryland's Allan Engelmeyer with 11.15 pounds and Alabama's DeAndrae Kimbrough, who took Big Bass honors, was fourth with 10.94 pounds.
Jeff Coble of Manson, N.C., was fifth with 10.79 pounds. Coble is looking to score his third Weekend Series Championship victory and fourth Classic berth.
On Saturday, the field will be cut to the top 25 pros and co-anglers. The weigh-in will be held at Gander Mountain in Mooresville, NC at 2:30 p.m.
About BASS: For 40 years, BASS has served as the authority on bass fishing. With its considerable multi-media platforms and expansive tournament trail, BASS is guided by its mission to serve all fishing fans. Through its industry-leading publications Bassmaster Magazine, BASS Times and Fishing Tackle Retailer and comprehensive Web properties in Bassmaster.com and ESPNOutdoors.com, the organization is committed to delivering content true to the lifestyle. Additionally, television programming on ESPN2 continues to provide relevant content – from tips and techniques to in-depth tournament coverage – to passionate audiences.
The organization oversees the prestigious Bassmaster tournament trail, which includes the Bassmaster Elite Series, Bassmaster Opens, Women's Bassmaster Tour and the Bassmaster Classic, the ultimate celebration of competitive fishing. Through its grassroots network, the BASS Federation Nation, BASS sanctions more than 20,000 events annually.
BASS also offers an array of services to its more than 500,000 members while spearheading progressive, positive change on issues related to conservation and water access. The organization is headquartered in Celebration, Fla.