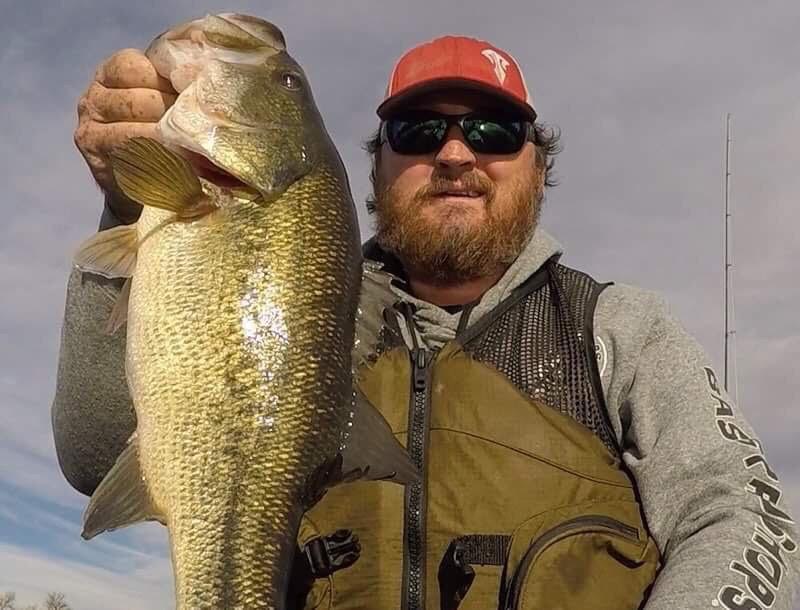 Every year about a month before all my bass ponds lock up with ice, I have a blast ice fishing out of my kayak! As the water starts really getting cold – in that sub 45-degree range – I start getting amped up knowing 20-plus fish days are coming. Better yet, I'll be catching those fish fishing vertical on ponds that typically receive little pressure this time of year.
Choosing the right pond to maximize your success is important.
YAK FISHIN' TRIFECTA
The first thing I want when scouting ponds to ice fish out of the kayak is boating restrictions. If local anglers can't launch their bigger boats, or electric powered Jon Boats it's more likely that they'll move onto another body of water.
After that, I tend to look for ponds where there's a little leg work involved with getting the kayak to the water. Even a walk of a couple hundred yards detours most anglers.
Last and certainly not least I look for ponds where bass are protected within the rules and regulations.
The trifecta: no motors allowed, a little leg work to get there, and bass are protected.
DEEP WATER FOR STACKED FISH
Before I drop a line down, I spend a while pedaling around in my Hobie looking for deeper water. Deep water is a relative, and all deep water isn't created equal. In some ponds that I fish, deep water is only 10-feet, while others it's as deep as 35-feet.
Although there's a few instances where I find fish stacked up in baron deep water, most of my favorite spots are in deep water either in or near vegetation.
AGGRESSIVE PRESENTATIONS
I'll start with more aggressive presentations like Jigging Raps or Dynamic Lures HD-Ice. If I go a few minutes fishing to a large school of fish and I can't get any reaction strikes,
I'll switch over to small Eagle Claw Tungsten Arctic Ice Jigs tipped with a single Berkley Gulp Waxie. After switching to small tungsten jigs, I'll continually slow down my jigging cadence, until I start consistently getting bites.
The reason I opt for tungsten while ice fishing from the kayak is simple. I can keep my jigs profile small while heavy enough to sink quickly while fishing deeper water. When I first started fishing like this with lead jigs it was painful trying to stay patient as the jig took forever to drop down to 15-feet.
Combining ice fishing tactics on the kayak targeting frigid water bass is a killer combo.
Not only is it a ton of fun you'll also know exactly where to catch those pond bass when you start ice fishing!