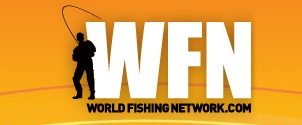 DENVER, Colo. - WFN: World Fishing Network, the leading entertainment destination and digital resource for anglers throughout North America, has engaged Rentrak (NASDAQ: RENT), the leader in multi-screen media measurement serving advertising, television and movie industries, to provide TV ratings and audience measurement information in the U.S. market.

"WFN is excited to be working with Rentrak, a leader in the TV ratings space," said Keri Mahe, Vice President of Sales & Sponsorship for World Fishing Network. "The information that Rentrak provides WFN is an excellent resource for us to best serve our sponsors and advertisers. The precise, targeted view that Rentrak gives us delivers clear insight into the TV viewing and purchasing habits of our audience, ensuring our clients know not only how many people are watching but also who is watching."

Rentrak's foundation of massive databases of passively-measured TV viewing information merged with consumer purchase behavior information creates a unique system for understanding how purchasers of products truly interact with television programming.

Added WFN's Director of Programming, Ana Rodrigues: "Rentrak's TV measurement service allows WFN to schedule our programming more effectively, which ultimately adds even greater value to the network's advertising partners."

"Rentrak proudly welcomes WFN to our roster of clients," said Chris Wilson, President of National Linear Television at Rentrak. "The stability and granularity of Rentrak's TV currency and our advanced demographics will help WFN show value across its entire schedule."

Rentrak's television ratings measurement service provides daily measurement of all TV networks nationally and at a granular level for TV stations in all 210 media markets nationwide. The service incorporates information from over 22 million televisions and is the only fully integrated system of detailed satellite, telco and cable TV viewing data commercially available.

-30-

About WFN

WFN: World Fishing Network is North America's only television network, online and mobile platform dedicated exclusively to fishing and outdoor enthusiasts with programming that covers instruction, tips, tournaments, travel, food, boating, outdoor lifestyle and more. WFN's programming lineup includes primetime theme nights, a selection of the best international series and the most diverse species coverage of any TV channel. Featuring popular programs hosted by some of the top anglers from North America and across the globe, WFN offers a variety of exclusive lifestyle shows that appeal to a broad and diverse audience. Anchored by one of the top fishing websites, www.WorldFishingNetwork.com, WFN's multimedia platforms also include mobile portals for iPhone, iPad and Android, enabling anglers to take WFN wherever they go. WFN HD is available to more than 50 million cable, satellite and telecommunications households throughout the United States, Canada and the Caribbean.

About Rentrak Corporation

Rentrak (NASDAQ: RENT) is the entertainment and marketing industries' premier provider of worldwide consumer viewership information, precisely measuring actual viewing behavior of movies and TV everywhere. Using our proprietary intelligence and technology, combined with advanced demographics, only Rentrak is the census currency for VOD and Movies. Rentrak provides the stable and robust audience measurement services that movie, television and advertising professionals across the globe have come to rely on to better deliver their business goals and more precisely target advertising across numerous platforms including box office, multiscreen television and home video. For more information on Rentrak, please visit www.rentrak.com.