LA GRANGE, Calif. – A lifetime of history on this particular Mother Lode fishery, a self-designed Yamamoto bait and some luck was the winning combination for Bub Tosh of Modesto, Calif. this past weekend at the 105 boat field of the Wild West Bass Trail (WWBT) 2018 stop on Don Pedro Reservoir presented by Tuolumne County and Black Oak Casino Resort.
"I've been fishing here since I was two-years-old and I'm 37," said Tosh. "I have pictures of me as a little kid with stringers of bass that I caught with a Mister Twister on the dam.
"My dad got into tournaments in the early '80s and got his first boat. So basically, we fished every day and we pretty much fished Pedro every day, which gives me a lot of history here.
"I know this lake so well, as soon as I heard about the tournament, I knew where I was going to fish. But in the end, it boils down to getting' lucky. I got lucky and it was my time. You only win, when it is your time."
Tosh kicked off the tournament with nearly a four-pound lead, weighing in with 21.51 on the first day of competition and he never let up. His five fish included a kicker that went 8.13. He filled out a limit of 13-pounds on Day 2.
"I just didn't get the big one in the boat on the 2nd day," said Tosh. "I got the bite; but I broke it off – on camera. I just lost it."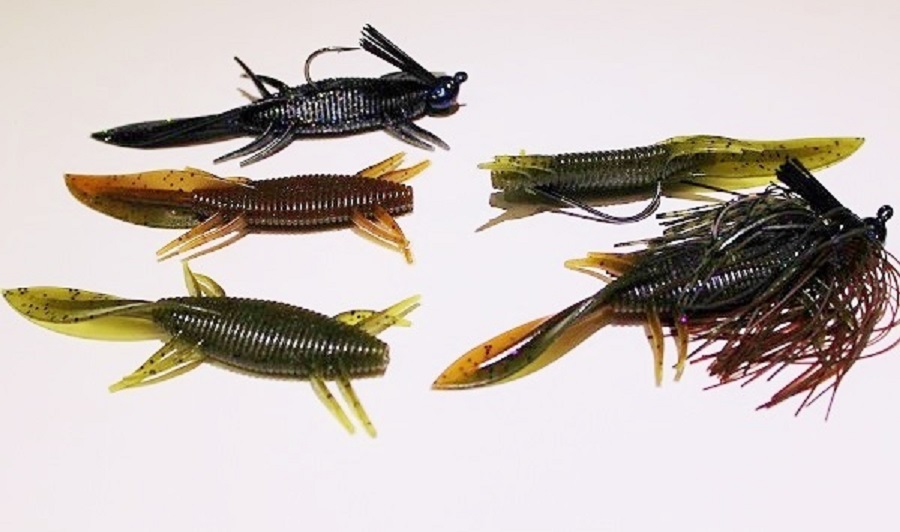 His two-day weight of 34.51 was enough to maintain the near four-pound gap over his closest competitor. Tosh added a Day 3 bag of 9.80 to claim final victory with a tournament total of 44.31.
"I lost another three fish the last day too," he said. "They were absolutely rippin' drag on my spinning reel and just came off."
Tosh reported using only one lure for his weigh fish – a game-changing plastic creature bait that he developed for Yamamoto Custom Baits this past year – the Sanshouo.
"I fished it on a ¼-ounce darthead," he said. "I saw the fish on the graph, dropped in the Sanshouo and caught 'em. The colors I used were green pumpkin/blue and the green pumpkin/purple/copper.
"I fished other things. I started with a swimbait; but they don't eat trout anymore, like they used to, so they don't eat swimbaits like they used to. I tried a seven-inch Senko and hooked up a couple; but didn't get 'em in. Every fish that I weighed came on the Sanshouo."
Tosh also noted that he took all of his weigh fish from a single area that he described as big as a football field.
"It's a point, long, slow, tapering – it has 10-feet and it has a 120-feet," he said. "Most of my fish came out of 50- to 60-feet."
Tosh's target area not only produced the eight for him on the first day, it also gave his co-angler – Dennis Sisto – a 9.67. It was the biggest bass of the event. Sisto pulled his Big Fish out with a Yamamoto Flappin' Hog on a Jig.
As the weather conditions went from a snow delay on Day 1 to clear sky on Day 3, Tosh's prime real estate decreased its offering of keepers.
"I blistered 'em with 30 or 40 on the first day," Tosh noted. "I even had a pretty big sack at 1:00 or 1:30 p.m., when I culled up for the eight on Day 1. On Day 2, I only got about 20 and the last day, it cleared up. With the crystal-clear water, they just wouldn't bite the same. They're not that stupid; so, I only got about 12."

The "W" at Pedro put $15,500 in Tosh's pocket, including contingency dollars from P-Line, Lowrance, Yamamoto, Trapper Tackle, Big Fish dollars and the $1,000 added winner's contingency from Black Oak Casino Resort.
REST OF THE BEST | PRO
2nd 41.60 Cody Murray made $13,300 for his time on the water, including contingency dollars from Evinrude, Ranger Cup, Black Oak Casino Resort and Big Fish dollars.
3rd 41.49 Jay Williams earned $9,000, including a Black Oak Casino Resort and Evinrude contingency.
4th 41.01 Ryan Friend earned $5,750, including Ranger Cup and Dobyns Rods continencies.
5th 40.13 Timmy Wells earned $4,000.
The following contingency payouts for pros were also awarded:
Jeff Michels Evinrude, Ranger and Big Fish (6th)
Jim Novotny Ranger, Lucas Oil (7th)
Wayne Breazeale Ranger (8th)
Jay Guterding Ranger, Big Fish (9th)
Mike NIchelini Big Fish (27th)
CO CHAMPION
The co-angler trophy went to Jason Fookes of Reddng, Calif. Like Tosh, Fookes led wire-to-wire to claim his win. He ended the weekend on the water with 45.60 to earn $6,025, including contingency payouts from Yamamoto, P-Line and Big Fish dollars.
REST OF THE BEST | CO-ANGLER
2nd 43.13 Richard Leal earned $3,750, including contingency money from Dobyns and SuperClean.
3rd 41.77 Jake Stephens earned $2,875, including Big Fish.
4th 37.10 Grant Harnist earned $2,525, including Big Fish.
5th 35.41 Jodie White earned $1,800.
The following contingency payouts for co-anglers were also awarded:
Dennis Sisto Big Fish (6th)
Michael Schuster Big Fish (15th)
The WWBT debuted in 2016. The trail includes a Pro/Am circuit and two Teams circuits – one based in California and the other in Arizona. For 2018, the WWBT will also host the Surprise Ford Lake Pleasant Team Open.
A special thanks to all of the WWBT sponsors – Evinrude, Dobyns Rods, Gary Yamamoto Custom Baits, General Tire, Lowrance Electronics, Lucas Oil, Protect the Harvest, P-Line, Power-Pole, Ranger Boats, SuperClean, and Trapper Tackle.