1/8/2011 Castaic
1 Bill Siemantel/Troy Lindner 5 15.66 4.2 15.66 $2,840.00
2 JR Kondracki/David Handy 5 12.40 2.94 12.40 $1,040.00
3 Bobby Nelson/Billy Nelson 5 11.30 3.17 11.30 $1,000.00
4 Jeff Segers/Jeff Dunn 5 11.07 2.51 11.07 $700.00
5 Joe Payne/Jon Kraft 5 10.72 2.08 10.72 $520.00
6 Dennis Taylor/Mark Taylor 5 10.71 2.62 10.71 $100.00
7 Scott Swank/Karyn Usher 5 10.61 3.01 10.61
8 Paul Vogler/Don Robidoux 5 10.43 10.43
9 Mike Reese/Tony Capparelli 5 10.18 2.85 10.18
10 Hugh Mitchell/Doug Norvell 5 10.03 10.03
11 Jeff Jue/David Sanchez 5 9.93 2.31 9.93
12 Louis Arone/John Omartian 5 9.72 2.19 9.72 2.19 smallie
13 John Ed Wilder III/Jay Poore III 5 9.41 0.20 9.21
14 Frank Morrin/Mike Peterson 5 9.08 9.08
15 Jerry Ballesteros/Ron Cervenka 5 8.86 2.08 8.86
16 Ron Powell/John Karayan 5 8.79 8.79
17 Aaron Fischinger 4 8.37 8.37
18 Ron Thompson/Bob Fruge 5 8.24 8.24
19 Steven Davies/Delynn Davies 5 8.23 8.23
20 Tim Dougherty/Mike Dougherty 4 8.00 8.00
21 Tyson Schafer/Ryan Kahl 4 6.94 6.94
22 Dwayne Stiles 3 6.94 2.81 6.94
23 Martin Wall/Gil Valadez 4 6.58 6.58
24 Ken Burkhardt/Daren Lacher 4 5.89 1.85 5.89 1.85 smallie
25 Jason Marquez/Larry Marquez 4 6.00 0.20 5.80
26 Marc JeuDeVine/Keith Rini 3 5.60 5.60
27 Donnie Peterson/Stephen Leatz 3 4.98 4.98
28 Ken Kohr/Oscar Lopez 2 3.16 0.99 3.16
29 Don Procter/Luigi Lucas 2 2.94 2.94
30 Greg Galloway/Paul Smith (Pizz) 1 1.72 1.72 1.72
31 John Barron 1 1.58 1.58 1.58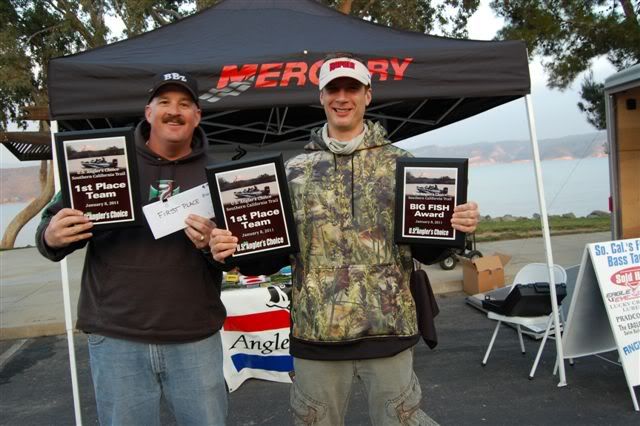 Castaic champs Bill Siemantel and Troy Lindner
Second place went to David Handy and Walt "JR" Kondracki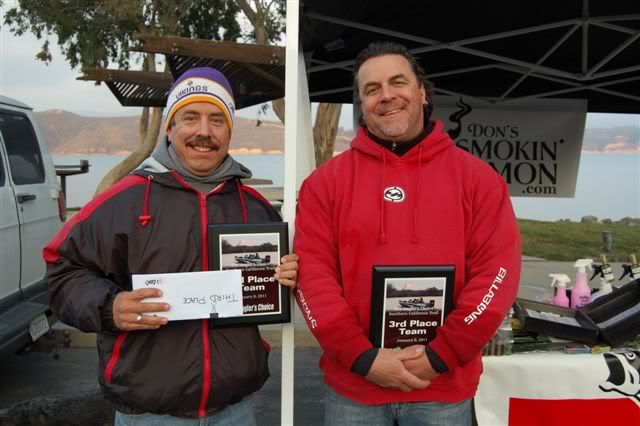 So Cal studs Bobby and Billy Nelson took third.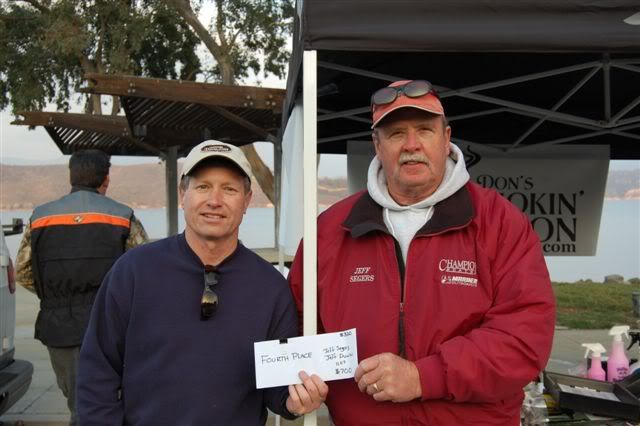 Fourth Place Jeff Dunn and Jeff Segers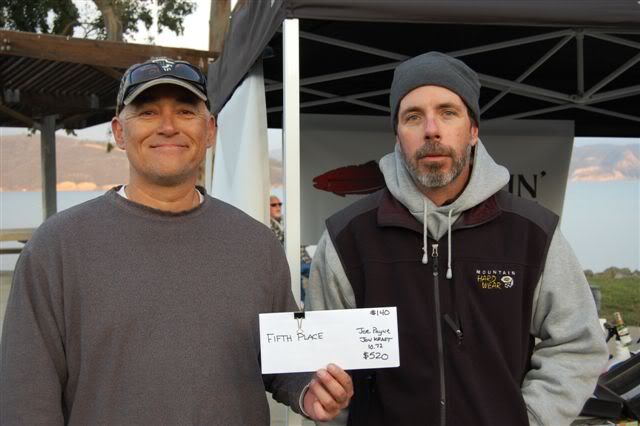 Joe Payne and John Kraft took Fifth.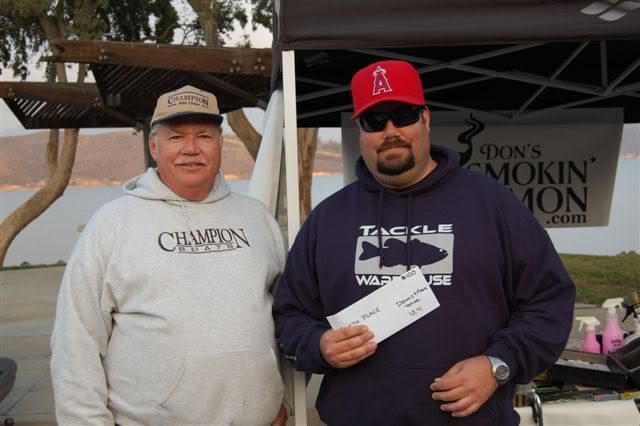 Sixth and last in the money went to Dennis and Mark Taylor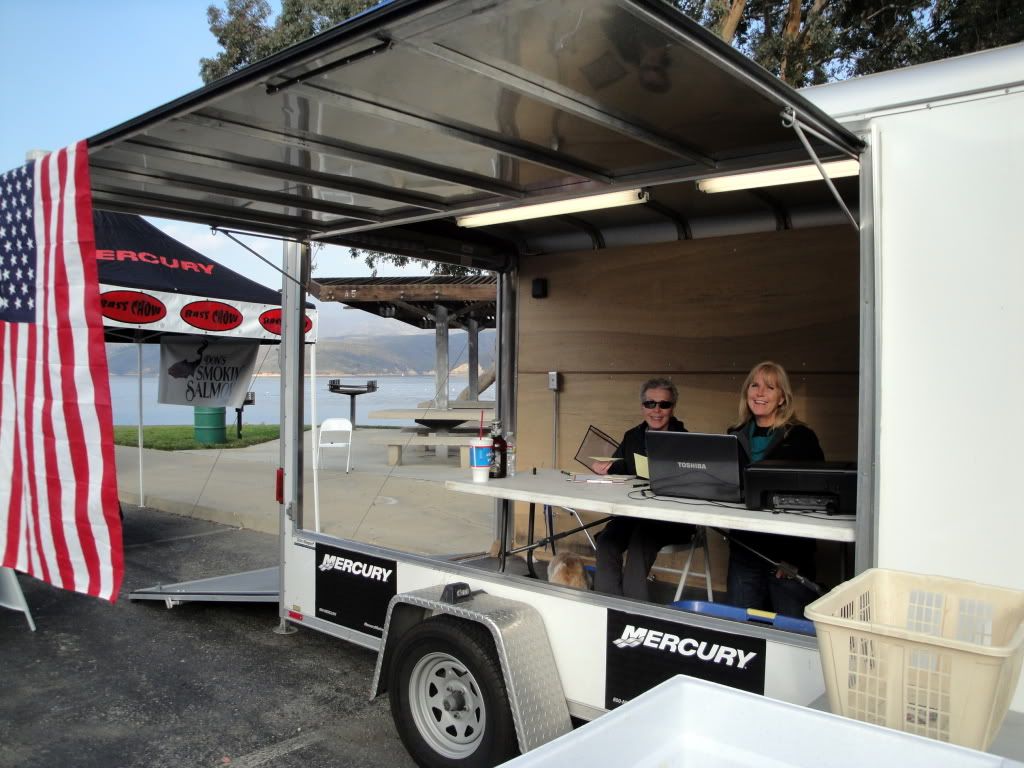 Thanks to Kathy Hartman and Lynne Peterson for keeping stats
Bill and Troy doing what they do best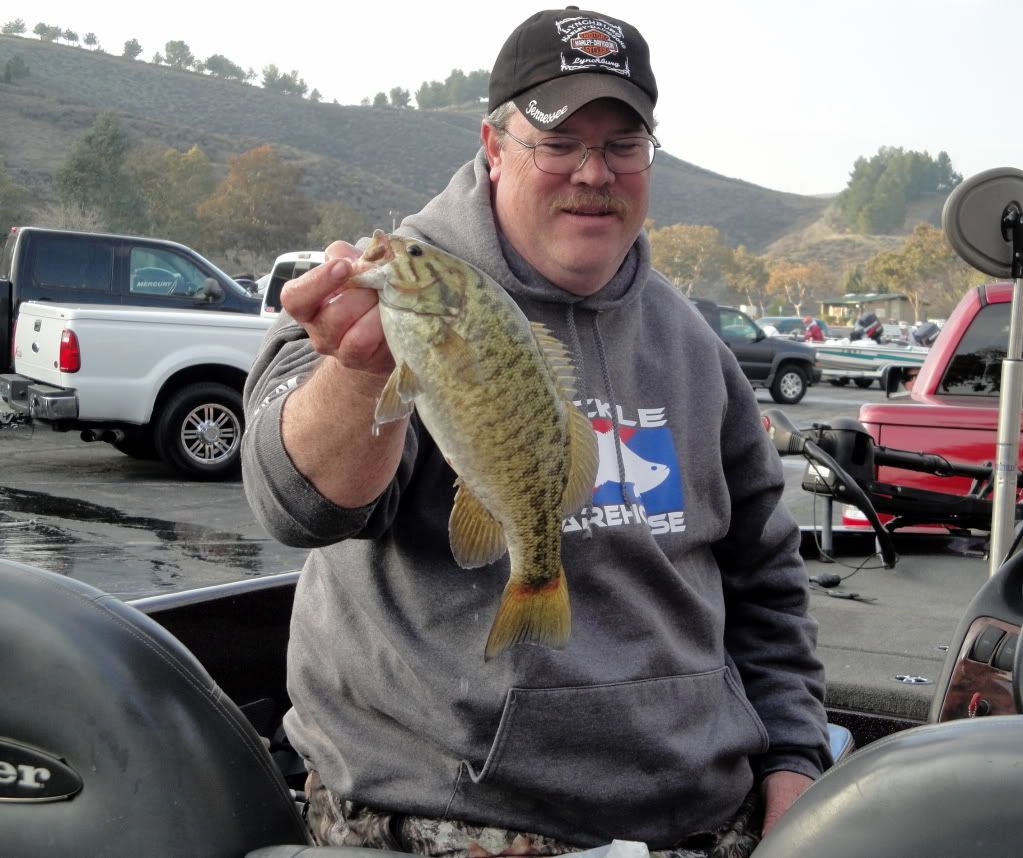 Ken Burkhardt with his short lived lake record smallie...1.85 lbs. "EAD"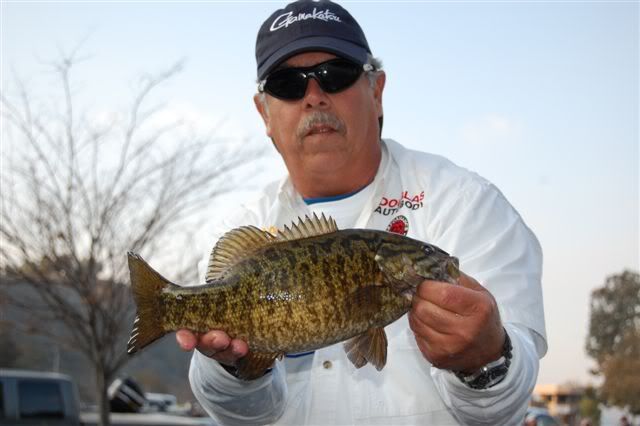 Louis Arnone with the new Castaic lake record...2.19 lbs. Great job Louie!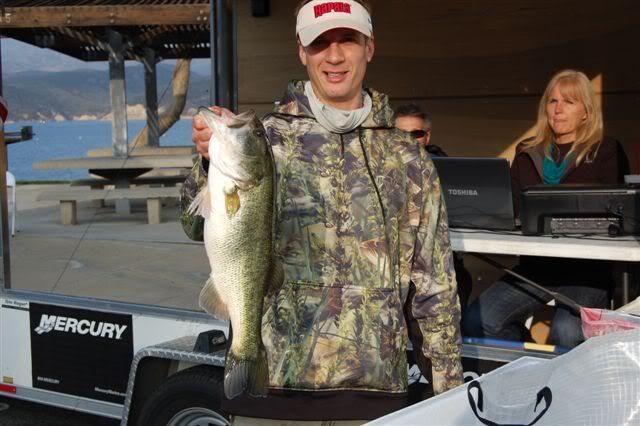 Troy Lindner with the big fish of the derby...4.20 lbs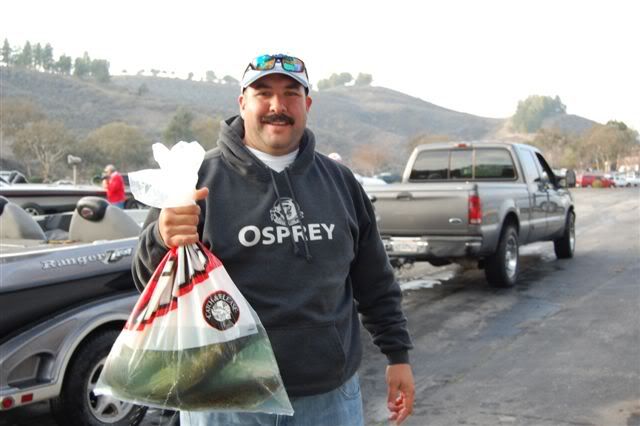 Jerry Ballesteros with a nice bag
John Barron, winner of the Rago rat award and owner of the "Top Stick Tour"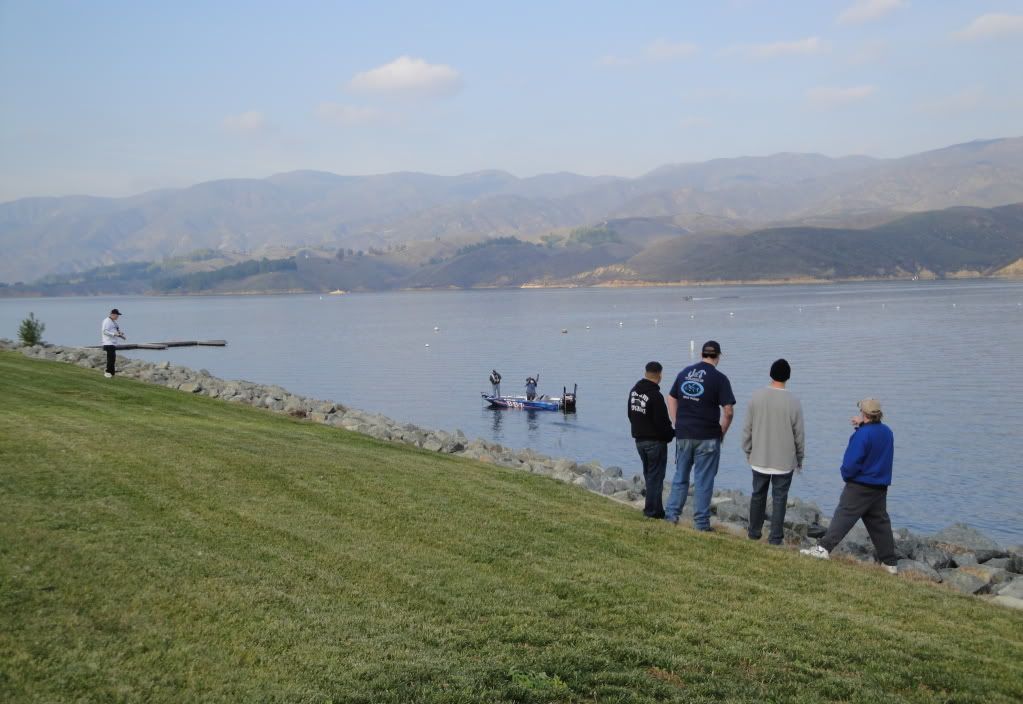 Bill and Troy putting on a clinic as some spectators watch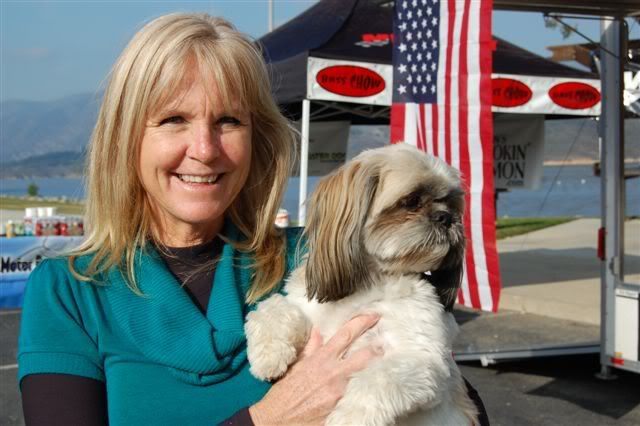 Thank you Lynne for helpng out!
Mike Reese and Tony Capparelli getting ready to weigh in
Ron Thompson's rig
Topwater Terry and Ron Cervenka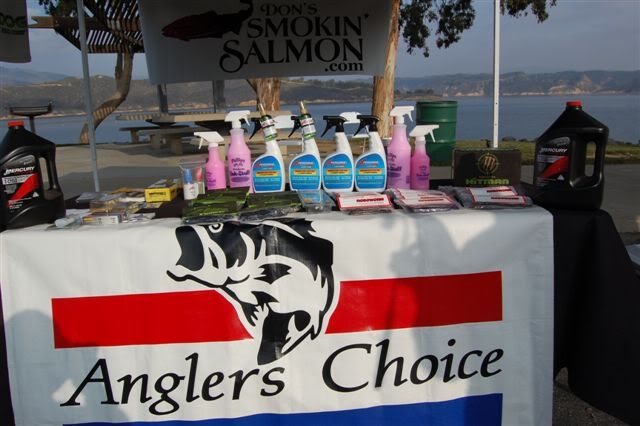 Some of the great prizes awarded to the teams. Everyone went home with something!
Bill keeping it in the BBZ
Thanks to Zank for manning the bbq. The chili dogs hit the spot!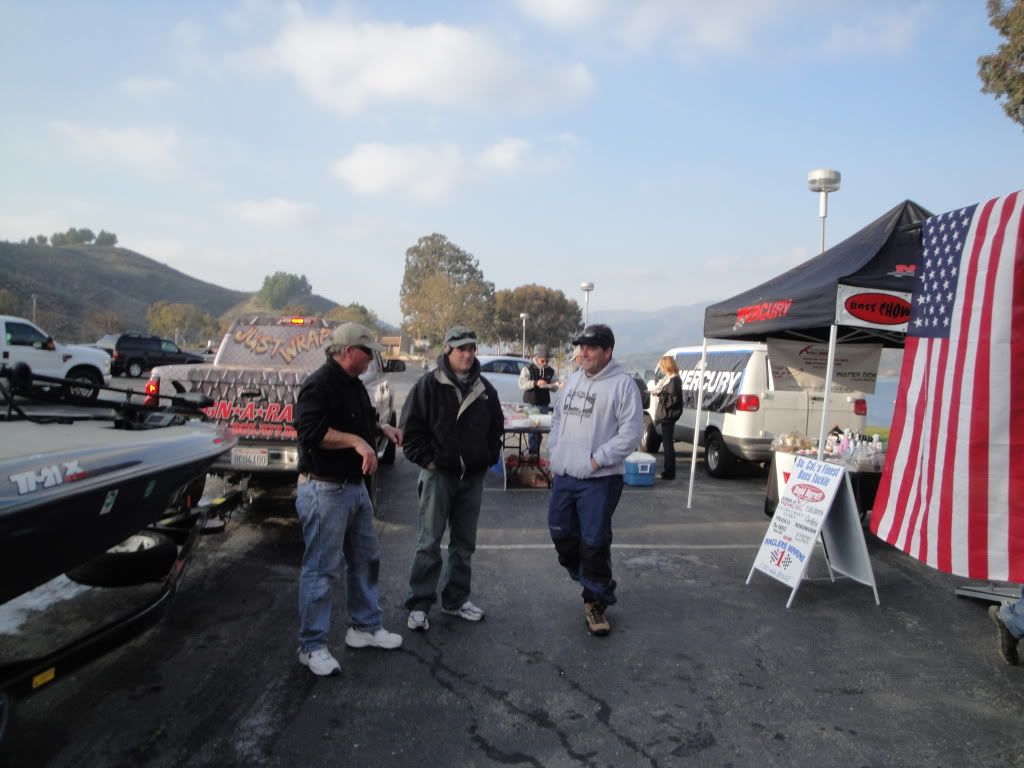 Mike Reese, Marc JeuDevine, and Keith Rini
USAC So Cal region mascot...Body!
Thanks to Basschow, Hugh Mitchell went home with a huge assortment of custom worms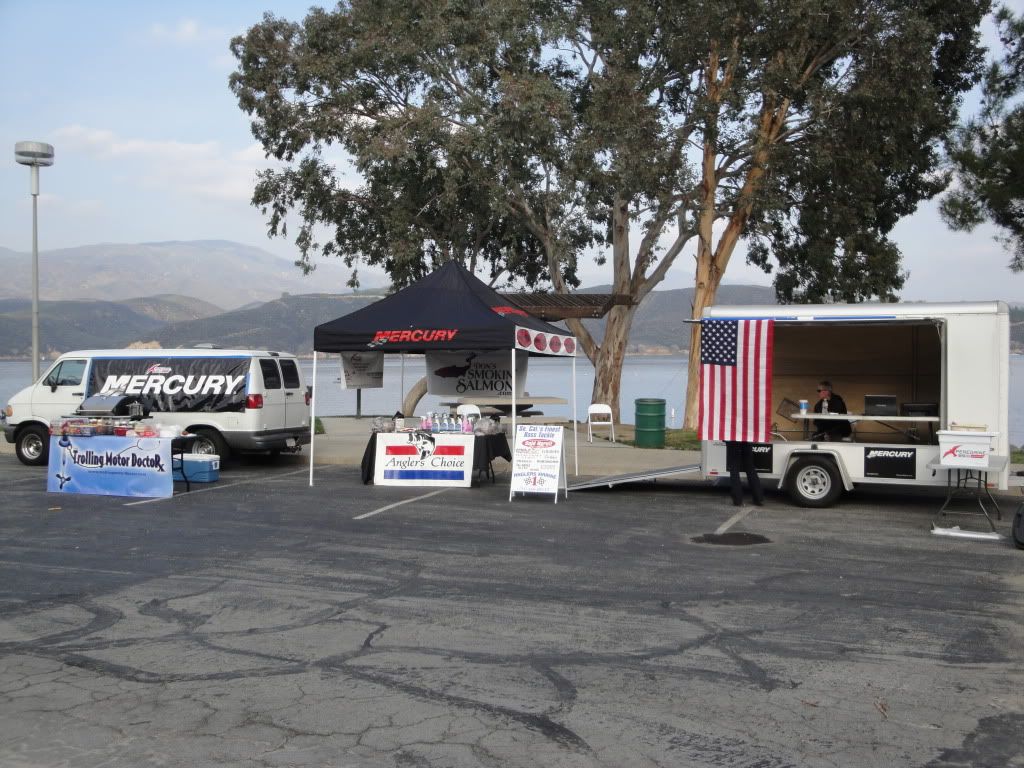 Getting ready for weigh in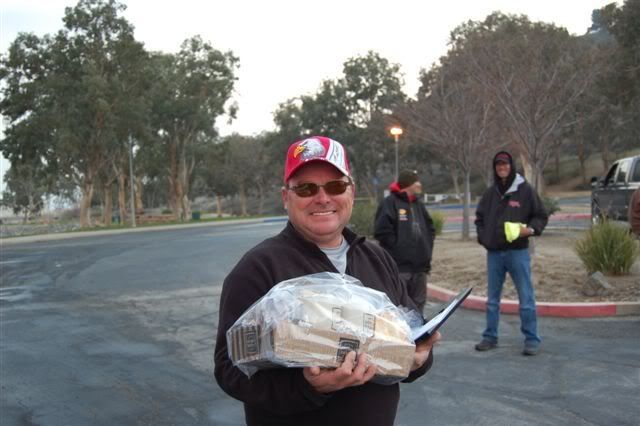 I don't know who was happier winning the Corner Bakery gift basket, Walt or his wife?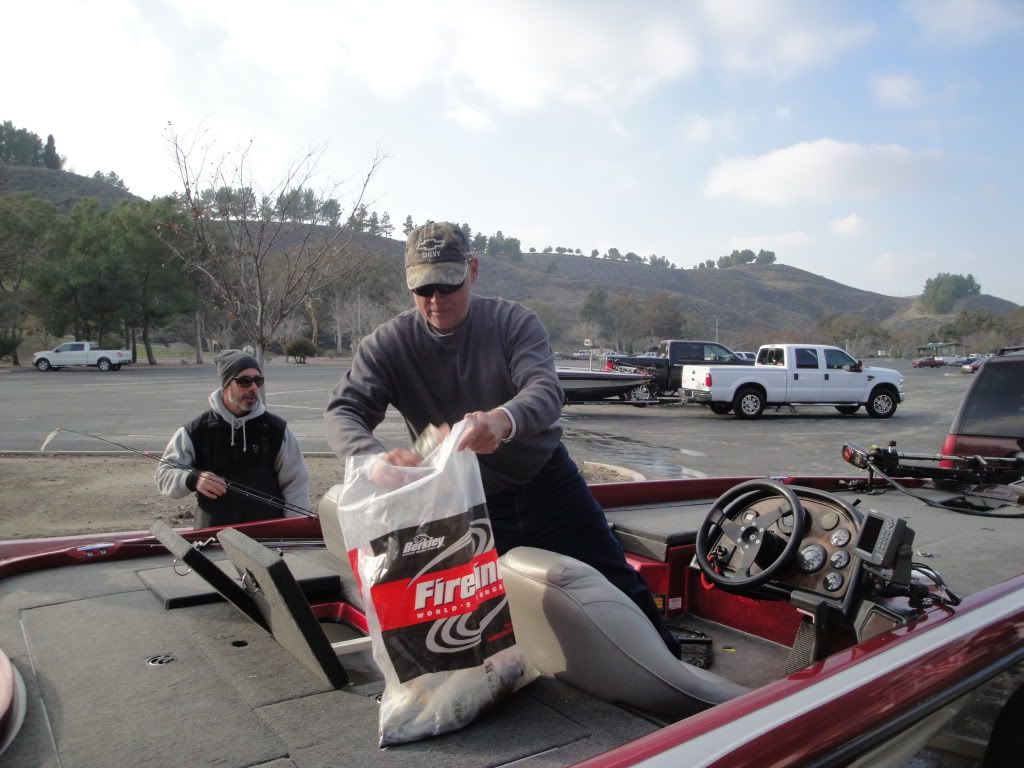 Joe Payne bagging their fifth place bag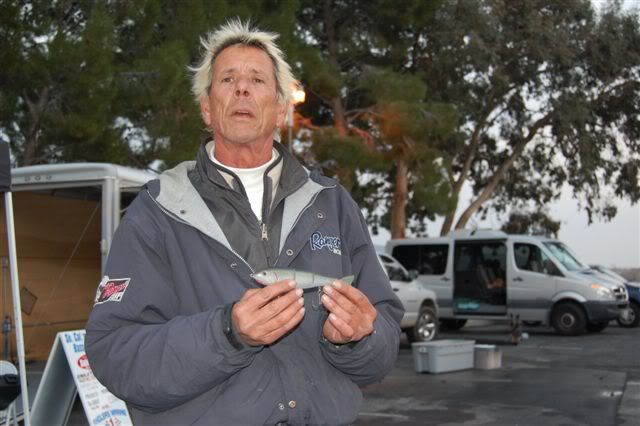 USAC sponsor Donnie Peterson donating one of his custom Frankendonnie swimbaits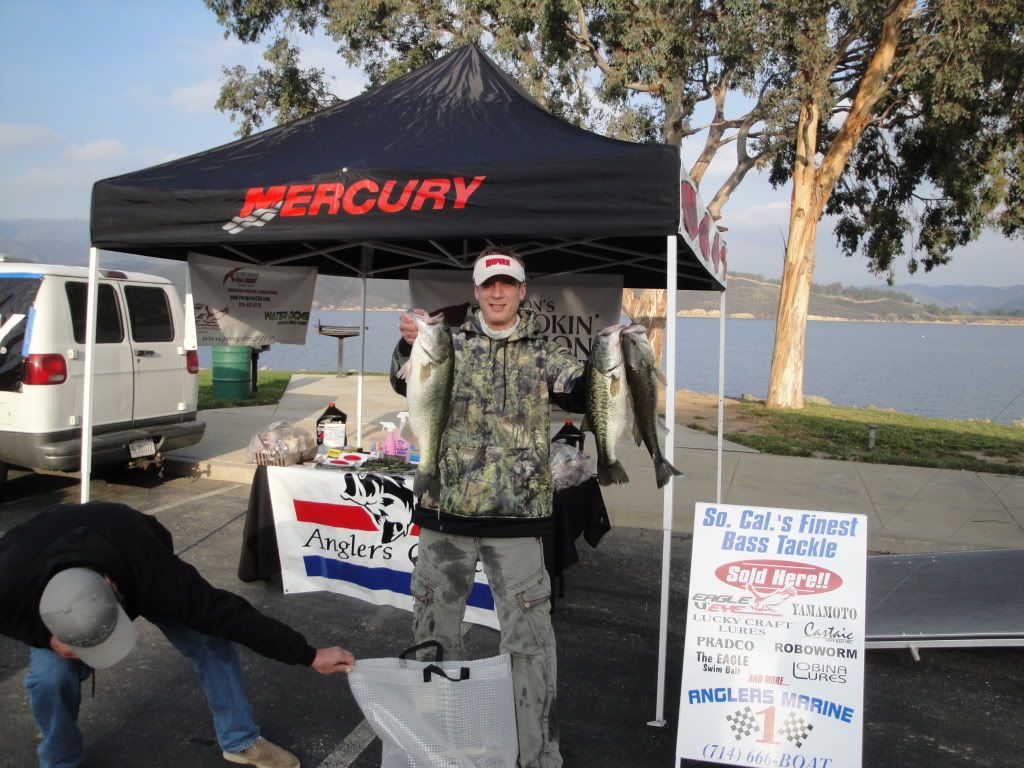 Rapala pro Tro Lindner displaying the winning bag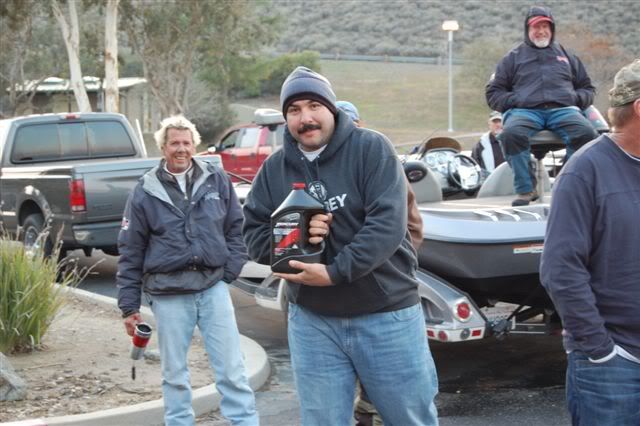 Jerry Ballesteros happy with his gallon of Mercury oil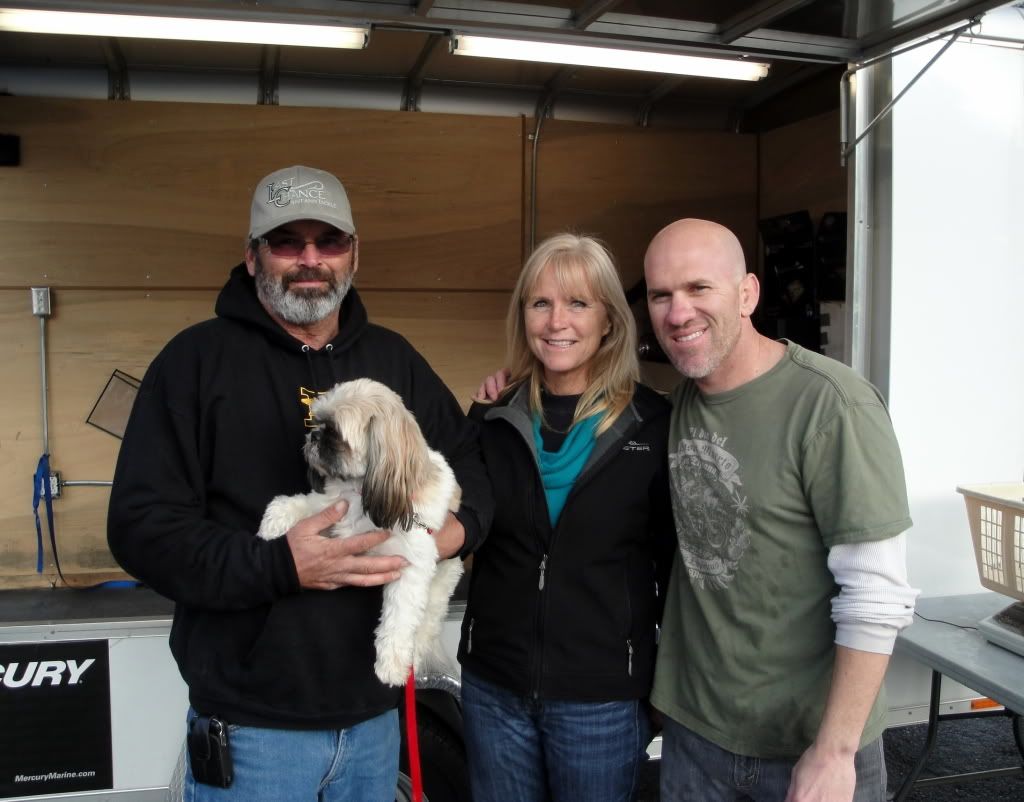 Thanks to National Bass West owners Mike and Lynne Peterson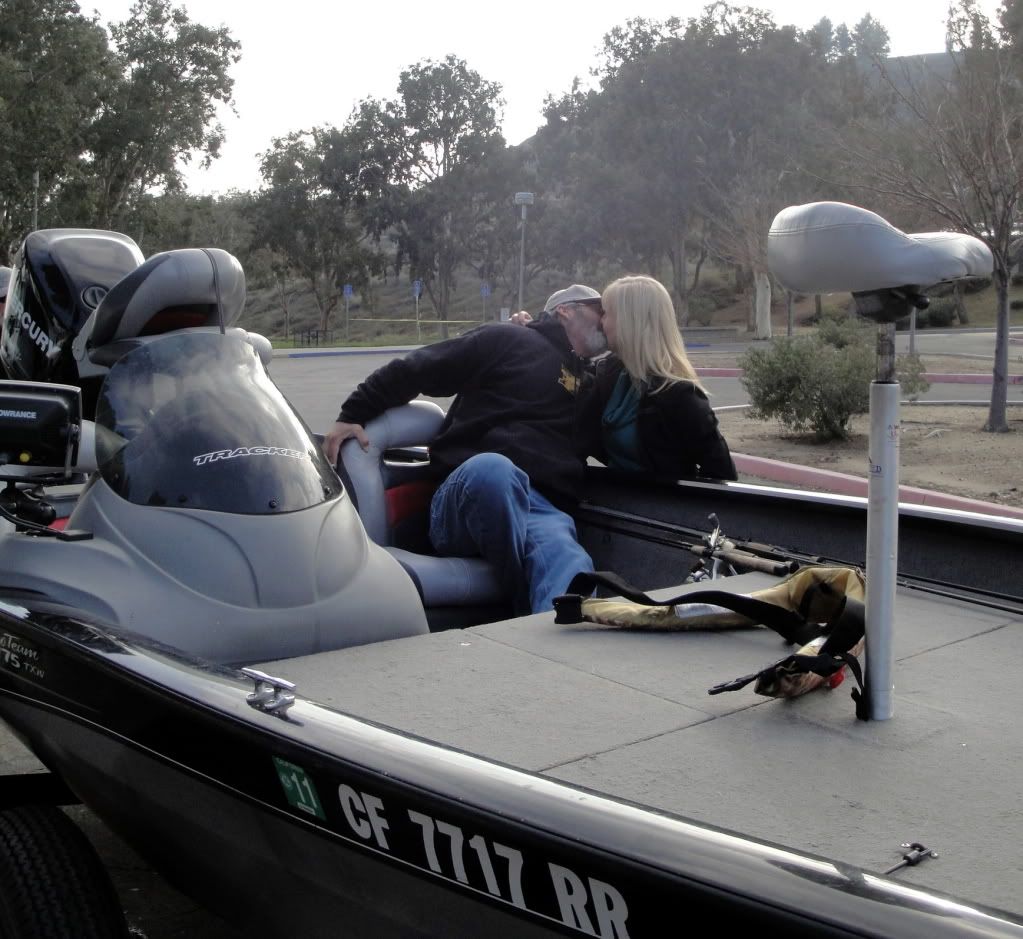 Still in love after all these years!
Troy telling the story about his mother asking for him to catch the big bass for her birthday.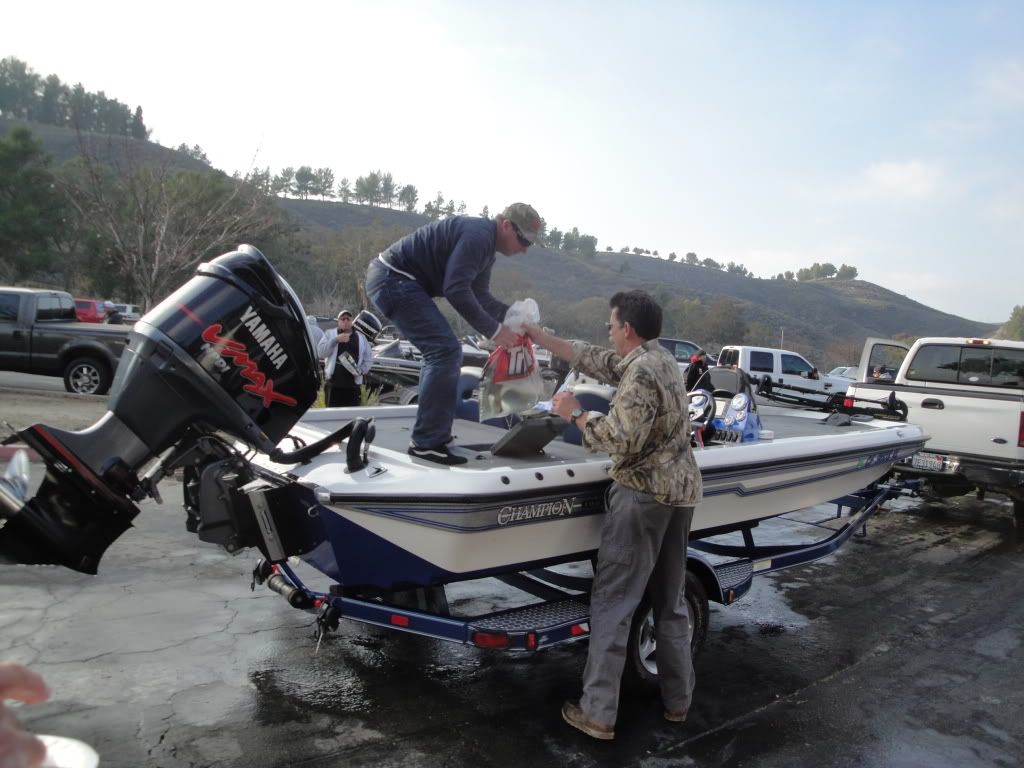 Jeff Dunn bagging his fourth place bag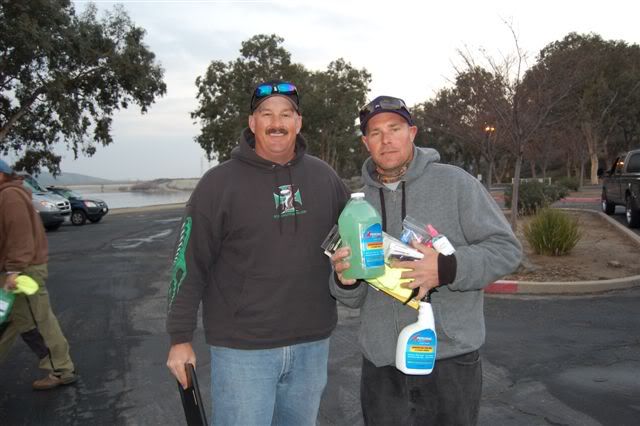 Gotta love winning the BBZ stimulus package
Special thanks to all of our sponsors who are supporting the Southern California and Inland Empire Regions. They are:
Roboworm, Rago Baits, Don's Smokin' Salmon BBZ Bill Siemantel, Team Davies Products, Perregrine 250, I-Rods, Basschow, Pink Stuff, Last Chance Bait and Tackle, Zank's Custom Worms, Anglers Marine, Andy's Automotive, 22nd Century Swimbaits, Pizz Customs, J&T Tackle, McSpins, Bully Baits, Rapala, Suffix, Upton's Customs, Nojo's Custom Baits, The Trolling Motor Doctor, Mercury, Simple Green, Monster Energy, Sav-On Tackle, Frankendonnie Custom Swimbaits, Donnie's Glass Repair, Donyns Rods, and many more are on the horizon.
Rago Baits are awarded to the team with the smallest limit and also the big bass of the contest. Troy Lindner will be awarded a 9" Rago swimbait at next months derby for catching his 4.20 lb big fish. Also, Scott Swank won an amazing looking Triple Trout custom painted by Pizz Customs as well as a Nojo's Customs gift certificate.
Our raffle at the end of the events is pretty awesome and better than any I've ever seen. I would imagine that the total is well over $1,000 per derby. All of the prizes are all excellent, not overstock items that don't sell. Although we're all enduring a difficult economic time, our sponsors have all invested in you and generously support us. Lets all make sure to thank the above mentioned as much as possible so they know how much we appreciate what they're doing for us.
Also, thank you to Mike and Lynne Peteron, Kathy Hartman, Stave Rauch, Bobby and Billy Nelson, and John Viazanko for helping me run the event. You guys are the best!
Our next derby is on Sunday, February 13 at Pyramid and the bite should be good. Please tell your friends who haven't been fishing our region to join us as I believe the Southern California region will once again be one of the strongest regions in the state.
Thank you for your participation and support everyone! I appreciate you!
Brian