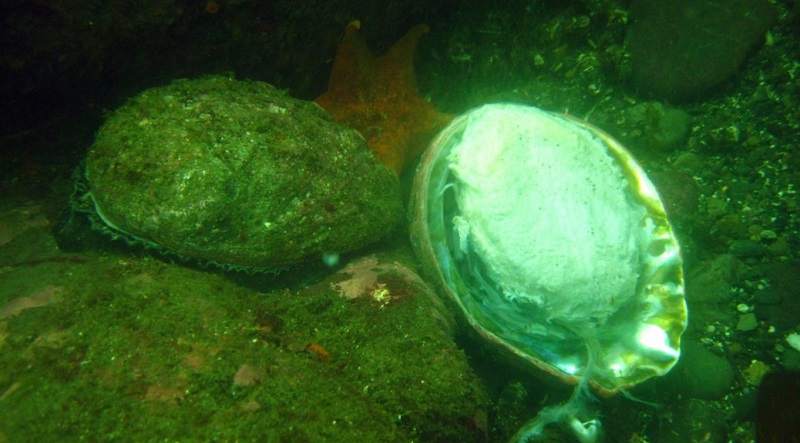 The California Department of Fish and Wildlife (CDFW) has extended the deadline to participate in an online public survey about recreational fishing for red abalone. To allow for greater participation, the survey will be open through April 30.
The 20-question survey will help marine biologists gather public input to assist in the development of a red abalone fishery management plan (FMP). The FMP will incorporate and expand current management practices for the northern California red abalone sport fishery as outlined in the Abalone Recovery and Management Plan, as well as meet requirements for fisheries management in the Marine Life Management Act.
A similar survey was conducted in 2015, the results of which are available online. Marine biologists hope that the 2017 survey will help determine if and how recent unprecedented environmental conditions have changed preferences on abalone management. The online survey is intended to reach a broad audience and will ensure the abalone management framework developed under the FMP addresses the interests and concerns of the public.
To complete the survey by mail instead of through the website, please call (707) 964-5791 to request the survey forms or write to: CDFW, attn. Jerry Kashiwada, 32330 North Harbor Dr., Fort Bragg, CA 95437.
More details about abalone management and the FMP process can be found on the CDFW website.