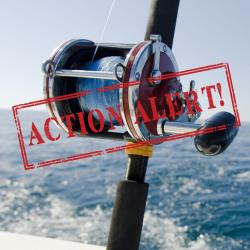 We added a
new section
to the ASA website to help you advocate for recreational fishing.
The new platform provides you with a quick, effortless way to speak out on key issues. Since recreational fishing generates more than $115 billion in economic output and more than 828,000 jobs, you can count on the politicians who represent us to pay close attention when we make our voices heard.
Each issue page contains an executive-level summary and, if legislative activity is pending, a call to action. Currently, we are highlighting three issues – the Modern Fish Act, the latest incarnation of the Sportsmen's Act, and water management in the Everglades. The page will be updated when new issues that impact our industry appear on the horizon.
Everyone who works in the sportfishing industry has a vested interest in acting on these issues. When we have a call to action, please share it with your colleagues, employees, vendors, suppliers and customers and tell them how important it is that they stand up and be counted.
Click here
to go to the new Advocacy page.