Upon first glance, you may be quick to say that this long paddle tail trout looks just like the original Optimum swimbait. Well the truth is, you are not wrong. But aside from looks, the Thumper Tail is a completely new bait with a long history of catching giant southern Californian bass behind it.
The story of how the Thumper Tail came to be, dates back to 1995. Butch Brown was given prototypes of an unreleased 9 inch version of the Original Optimum swimbait by the inventor of Optimum Baits, Sean Donovan. Aside from length, there was nothing different about this bait. It even had the same rigging and weight system as the other baits. But given Butch's desire to do things "my way", this bait has about 20 years of careful tweaking and development behind it. And there may be a good reason it was kept in the dark for so long…
We have all seen Butch work his magic with his custom colored Deps SlideSwimmer 250s or signature rigging techniques spread across the internet. But after years of keeping this bait for his personal use only, Butch worked with the team at Optimum to finally put these baits into production. With its availability, all of the other trophy hunters out there now have another weapon in their arsenal for a shot at the "one".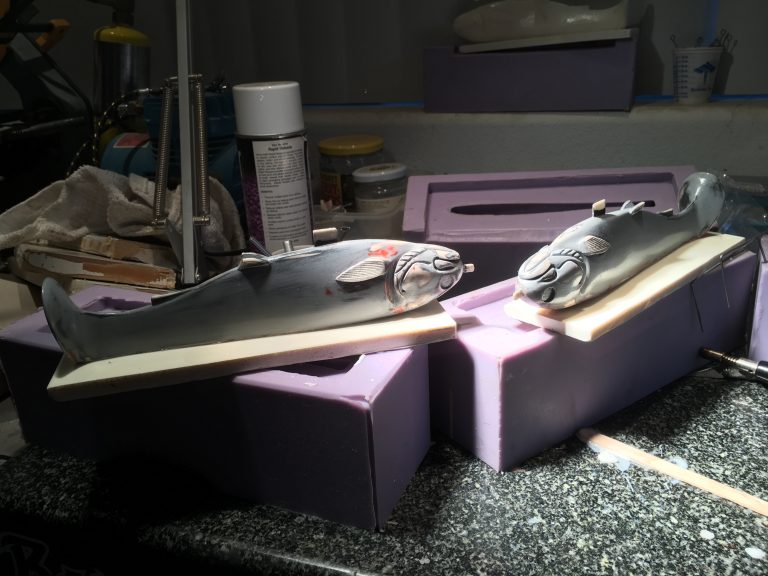 Full Story and more photos on the creation of the THumper Tail by Butch Brown Swimbaiter at Optimum Baits