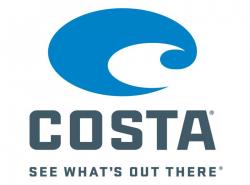 COSTA STACK TAG CMYK
For a limited time, Costa Del Mar will be offering a free pair of Costa Sunglasses for any reported recaptured permit!
In order to be eligible, please click here to report the recapture data, and provide a photo of the tag in the fish as well as a close up photo of the tag so the tag number is readable. Please send your photos to
info@bonefishtarpontrust.org
.
To donate to Project Permit, please contact BTT at
info@bonefishtarpontrust.org
.
Tagged Permit
Report a tagged permit
Report a recaptured permit
Through the generous support of Costa Del Mar and the March Merkin Permit Tournament, BTT has been conducting a multi-year, statewide tagging study of permit in Florida to learn more about permit movement patterns. This project will allow us to work with anglers and the Florida Fish and Wildlife Conservation Commission to capture some of the information that is currently missing from state fisheries data. Permit tagging is a Florida statewide research program and relies on volunteer angling efforts to tag and recapture permit. Costa Del Mar will be working hard with BTT to promote the program, get guides and anglers involved, and get the word out about what we're doing. We're indebted to Costa Del Mar and the March Merkin and can't thank them enough for their financial support of our vital research and conservation initiatives.
How to tag a permit.
If you would like to be on the list of guides and anglers who receive a tagging kit, please visit the Project Permit site and sign up for a tagging kit.