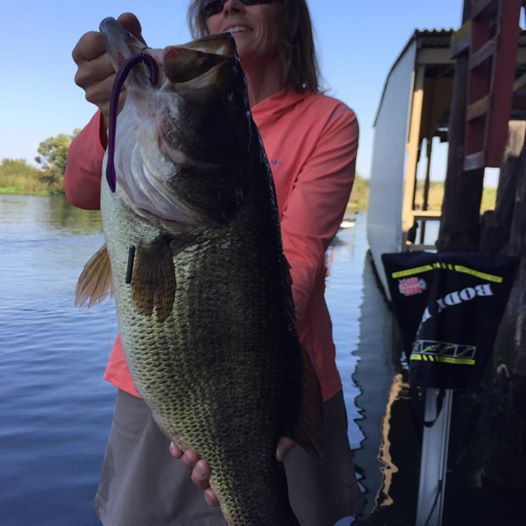 This week The Don Lee Memorial and Alameda County Sheriff 13th annual Bass Tournament combine to go Out Of Russo's Marina Saturday. We our proud to support both these events.
Hook, Line and Sinker series gets their year started Sunday at Russo's Marina. This has been one of the longest running Am team series on the River, We are here to help you get started. Good luck to all the teams that are eligible to fish this series.
Dan's Delta Outdoors Fall/ Winter hours now in place, Monday throughThursday 11-6 with weekend hours unchanging 6 to 6 Friday and Saturday and 8-3 Sunday.
Isleton Fishing Report

Finally a bit cooler With Big Heat finally behind us, the salmon are still trickling into the area. The cooler evening temps have helped the bite a bit. Whiskerfish anglers Mackeral and Sardines are the best here. Still the Smallmouth continue biting to help you beat the summer doldrums . Scroungers tipped with flukes and DDO crank are good choices here for the hard fighting smallies.
Walnut Grove Fishing Report

Few More Salmon reports in the area as anglers recover still around as temperatures return more. Best area has been Courtland to Walnut grove.Bank anglers using liver's and cut baits prevail for those searching for Whiskerfish. The Sacramento Turning Basin is still decent here as there continues to be stripes caught there by lure tossers. Spoons and small shad patterns are the top choices here as well..
Discovery Bay Fishing Report

Keep the moving baits tied on as Crankbaits and Chatterbaits are scoring bass on the main runway rock walls. Bass pushing the 3 to 5 mark are showing on occasion Bladed Jigs and swim jigs are the best for numbers . Plenty of juvenile stripers are in the area as well.
Franks Tract Fishing Report
Stripers and plenty of bait building in the area. Spooks And swim baits are key for lure tossing anglers while many of those bluegill caught in the area are becoming highly sought striper candy. Panfish are plentiful Red Worms leading the charge, Plenty of 2 to 4 pound Catfish on various cut baits are keeping the bells a ringing. Black Bass Anglers punching and swim jigs lead the way.
West Delta Fishing Report

From as far west as Honker Bay to the Broad Slough and Antioch pier persistent bait dunkers with Anchovies and Sardines ae finding fun action. Anglers in search of stripers are finding the bite to be decent but still those who stick with it are getting keepers to 12 pounds on occasion from both boat and bank. Salmon? Still a trickling in Occasional reports of Salmon grabbing Mepp's and DDO spinners. 3 or 4 a day from Humphries Bass Bite stays solid in the Break and surrounding cuts.
South Delta Fishing Report
Cranking DDO Customs and Vibrating jigs are key for Bass. Bait Anglers are catching catfish and panfish throughout the area, While cutbaits and livers are tops for the whiskerfish the panish responde to worms under bobbers. Those fishing the forebay are seeing stripes on lures and bluegill.
Provided by Dan's Delta Outdoors, 1625 Main St Oakley CA 925/234-4694 Follow us on Facebook