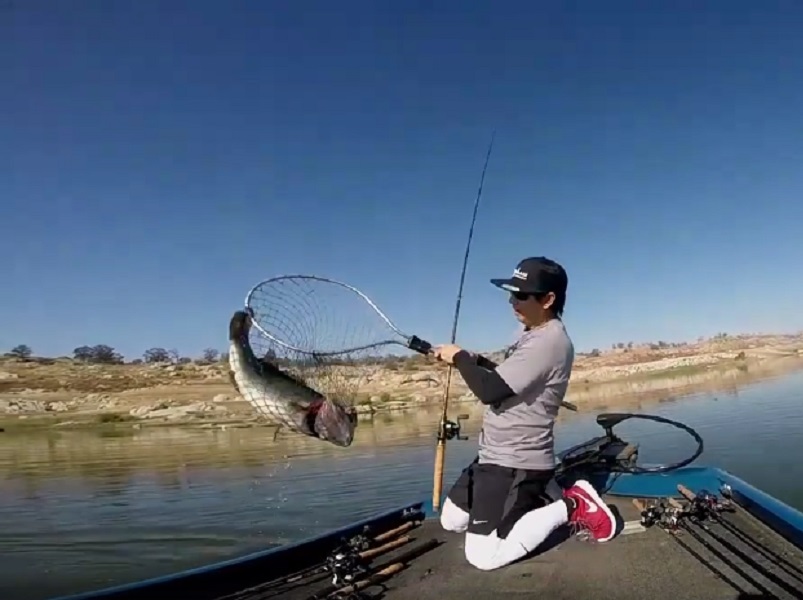 Kevin Cheng Moua landed his personal best bass while fishing Eastman Lake in Fresno, Calif. yesterday - Monday, November 14.
Moua fished for about six hours, hitting the water at about the time of safe light. The 11.08 came at approx. 11 a.m.
"I thought it was just an average 2- to 3-lb fish," said Moua. "No fight or nothing, just came straight towards me. "She came up on the surface and swirled. That's when I noticed it was a big one and grabbed the net."
The double-digit largemouth bit a 1/2-ounce War Eagle heavy-finesse jig with a 4" Yamamoto Double-Tail Grub in green pumpkin.
Moua was dragging the jig in 25-feet of water on a 745 Dobyns Extreme with a Shimano Core reel.
Watch catch video below: