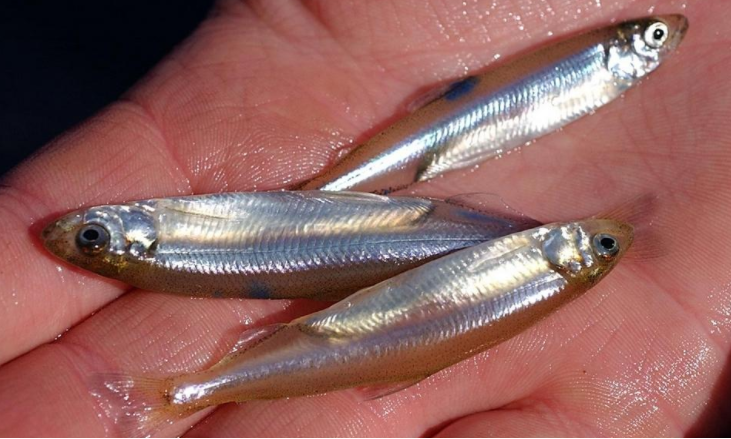 Even Northern California's wettest winter wasn't enough to help the poor Delta smelt avoid dropping to another record low in 2017.
While the fingerlong fish might not seem of great consequence to most people, its health is a sign of the well-being of the Delta as a whole.
And the smelt are not well. Crews spent four months this fall using large nets to sample more than 100 sites from San Francisco Bay to the Delta. They caught a grand total of two fish.
That's the worst showing in a survey that dates back to 1967. It's also a 99.9 percent decline from the smelt's highest estimated population level, measured in 1970.
"The population is so low that they can't find each other to mate. We're lucky to have any smelt," said Tom Cannon, a fish ecologist and consultant for the Stockton-based environmental group California Sportfishing Protection Alliance.
The fish's continued decline toward extinction might not be surprising if California was still stuck in a severe drought. But the Delta flooded last winter, and experts had been hoping the smelt might see at least a modest rebound as a result.