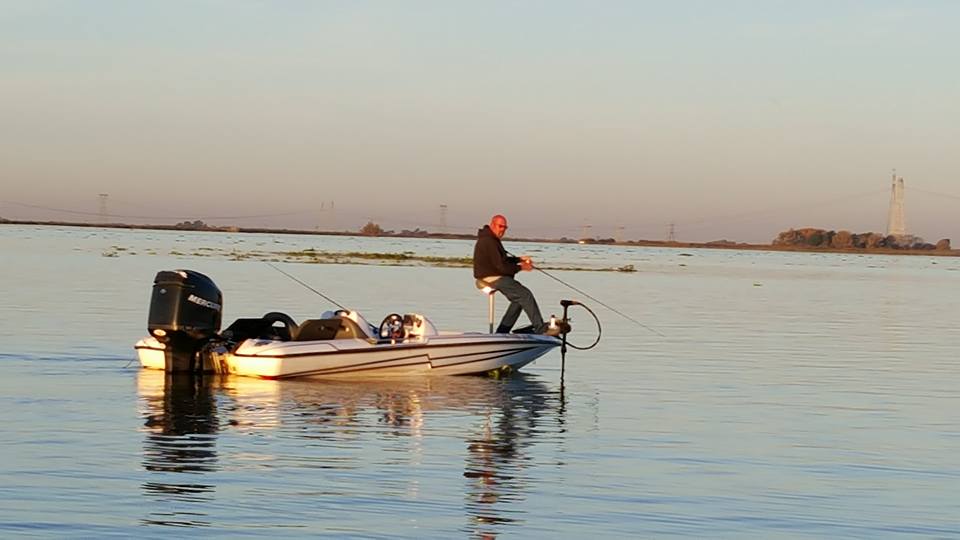 Delta Report…. Stripes Sturgeon Solid
Isleton The salmon bite remains ok as season winds down. The bite in the area just improved all week. Salmon anglers are seeing success. a few fishing finally started getting solid reports of success from Salmon searching anglers with Silvertrons leading the way. Water temperatures have dropped with the cooler evenings. Many anglers to the west are seeing more salmon daily… getting close. Silvertron's are the best bet for those who want to try.
Walnut Grove Slowed way down for Salmon still many decent Scores reported Silvertrons and K-14 getting mentioned. Best area has been Courtland to Walnut grove. More Stripes are in the area as anglers recover still around as temperatures return more seasonable in the Walnut Grove area as the trolling bite is OK mostly small fish.. Red Eye Shad and small shad patterned plastics are the top choices here as well. Rip baits are scoring Largemouth and Smallmouth in the Meadows.
Discovery Bay Black Bass cooler evening temps have water temperatures dropping and the bite on upswing!. Rip baits and Drop-shotting getting mentioned often now for the largemouth. Stripers that had been starting to group up in the Marina side seem to have disappeared. Have faith! They are still in the area, the bait and stripes are in main river Holland riverside south to Italian Slough. Dan's Classic Shimmer Jigs and Strike King RedEye Shad getting bit.
Frank's Tract Stripers and bass bite both doing well now responded well to the cooler temperatures. It's no secret what a little fall weather can do. Ripbaits are great options while small swim baits and swim jigs get the mention. We found plenty of Stripers and Black Bass with Hair Jigs, Weedless Swimmers like the BIG 6thSense Hollow Bodies getting grabbed. Lot of Stripers in main River and Mildred areas.
West Delta Anglers in search of stripers are finding solid numbers of keeper stripers from both boat and bank. Most of the nice stripers coming soaking Shad, anchovies and sardines . Antioch Pier scored stripers to27 inches this week. Shad is top offering. The West as in Honker Bay to the Broad Slough plug casting is getting fish when wind cooperates. Sturgeon quietly is slipping into the spotlight. Eel is the best bait over all, but roe and shad also scoring diamondbacks Broad slough and surrounding cuts.
Provided by Dan's Delta Outdoors, 1625 Main St Oakley CA 925/234-4694 Follow us on Facebook