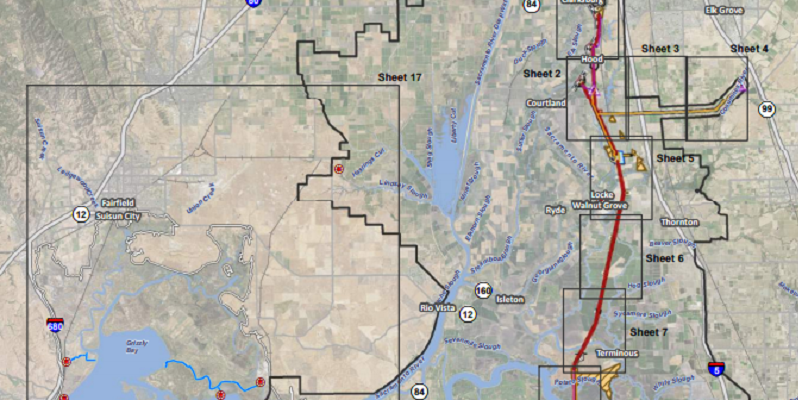 Click below for Full Project Map
North Delta Cares will be at the water board hearing this Thursday at 9am to speak to the water board one LAST time.
We will talk about our beautiful home, the wildlife, the fishing, the boating. We will also talk about 10% design phase.
We will talk about how corrupt DWR is prioritizing water deliveries over human life. Invasive weeds, Low flows...
We only have 3 minutes each.. and we need your help.
Will you donate 3 minutes of your time (one LAST time) to speaking out against the tunnels and for alternatives. If you don't know what to say, we can help you.
Our website is FULL of data and 43 unavoidable impacts to our home. Please give us 3 minutes and be part of the final wave of sanity that ends the tunnel project. We can do this! But not without you.
Your environment, recreation and/or property will be potentially negatively impacted by construction and use of the California WaterFix's three water intake facilities proposed near Clarksburg, Hood, and Courtland and/or the construction of the twin tunnels, so that DWR and state water contractors can siphon off 9000 cubic feet per second of fresh water from the Sacramento River north of Walnut Grove to export to other areas of the state!