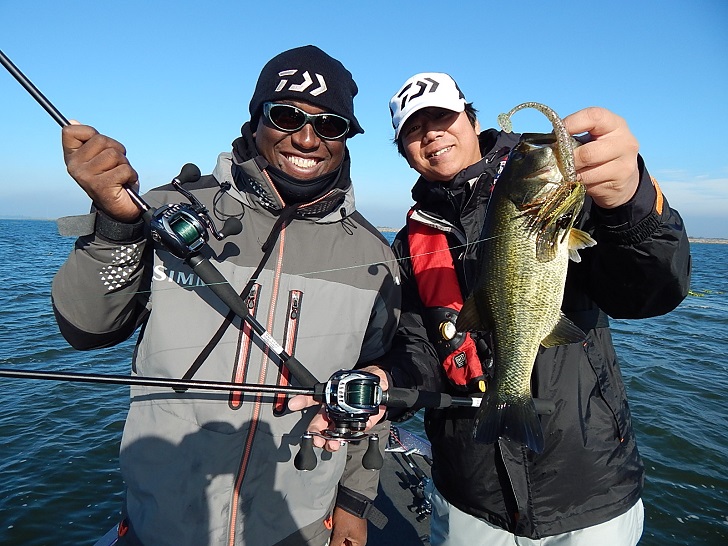 Daiwa Research on the California Delta
Spending the last couple of days on his water, the California Delta, Bassmaster Elite Series pro, Ish Monroe found the fish were ready to eat. "A couple of the Daiwa engineers (the rod engineer and the reel engineer) came out with some of the samples that we've been working on," said the Hughson resident.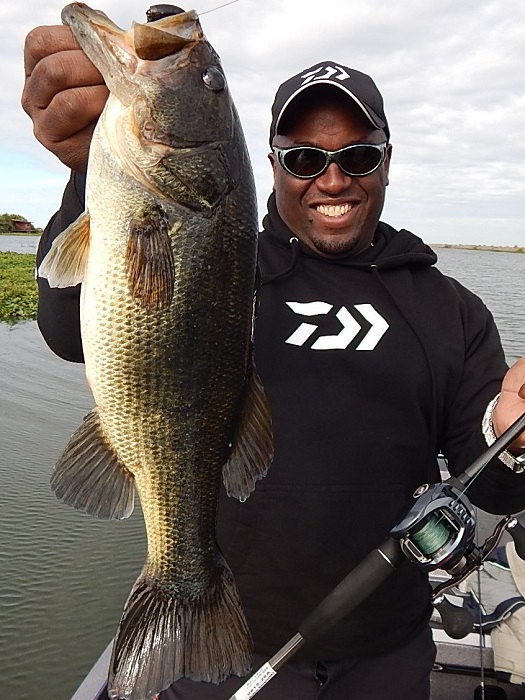 With various baits on ready on deck, he tried out several technique specific rods/lures that were successful over the two-day test period.
Baits the Bass Were Biting
"It seemed the bite really opened up since a few weeks ago," he said. "We got 'em on a Biggie squarebill, a Bling spinnerbait, punchin' D Bombs , and on the new River2Sea Ruckus - a rattling, lipless crankbait."
Monroe reported catching fish throughout the entire day, without a specific tide producing consistent big fish.
"We fished about six or eight hours each day and caught at least a dozen keepers each day; but a lot of them were in the 2 1/2-lb range," he explained. "There were some bigger ones, over the 5-lb mark. No giants either day, but non-stop bites and non-stop catches, which is always a good time."
Due to the prototype testing, Monroe didn't focus on a specific lure to determine if it was a better producer.
Daiwa Prototype Testing
"There are some new developments in materials that we had to try out for some of the rods that I will be using for the upcoming season and it is always nice to be able to test them right here on the Delta," he said. "I have to believe in the products that I am fishing. It is my job on the line and I am only going to use the equipment that I have 100 percent confidence in and nothing else, so if I am sponsored by a product, I am completely involved in all aspects of the design of the product. With the rods, it involves everything from length, action, weight or anything that will help me catch more fish."
Bass Fishing the Delta's Current Conditions
The Bassmaster Elite pro credited the post-frontal conditions for the quantity of fish.
The most productive areas for punching included mats with mix of hyacinth and hydrilla. "The best mats were the ones where the hyacinth was trapped over the hydrilla in the middle of the channel," he said. "The fish were really dark; so I could tell those mats had been stuck there awhile and they fish had moved in."
The points of tule berms were best for cranks and spinnerbaits. "I mostly stayed in the central Delta between Frank's and Mildred," he stated.
Even though the morning started with air temps dipping into the 30's, Monroe report the water temp spiked into the 60's by the afternoon.