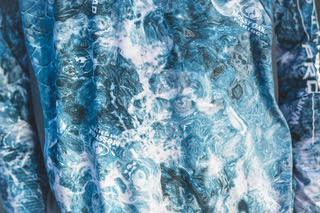 Mossy Oak Fishing and Academy Sports + Outdoors Launch New Elements WhiteCap Line
WEST POINT, MS - While some are just discovering their love of the outdoors, Mossy Oak Fishing and Academy Sports + Outdoors are bringing more product options for everyone through a newly launched gear partnership. The Mossy Oak Fishing Elements WhiteCap collection was made specifically for water-fueled adventures with the Academy customer in mind.
Whether you're out enjoying an evening in a kayak watching the sunset, gaining bragging rights over your friends, or simply needing a little water therapy with your favorite fishing buddy, Elements WhiteCap has you covered. By offering gear that helps everyone express their passion for living their best life outdoors on the water, Mossy Oak Fishing continues to make it easier to get out there prepared.
"We are very excited about our partnership between Mossy Oak Fishing and Academy Sports + Outdoors. This was a broad collaboration between both companies to energize the watersports space," said Chris Paradise, Chief Sales Officer and Senior Vice President at Mossy Oak. "With many options in the marketplace, we worked together to develop a retail strategy and product delivery that complemented our leadership position in pattern offerings in fishing. We took it one step further and developed a custom pattern with NEW Elements WhiteCap. It has various colorways that further allow our consumer to enjoy their time on or around the water and with two great brands in Academy and Mossy Oak."
Available at Academy Sports + Outdoors, the Elements WhiteCap pattern can be found on the finest gear to enhance your on-the-water experience. This all-new collection is made for anyone who understands the importance of spending time exploring: women, men, and kids. Nine different color variations will be offered through products ranging from Magellan Outdoors apparel, coolers, drinkware and everything in between.

To learn more about Mossy Oak Fishing, visit mossyoak.com and enjoy some of the latest outdoor and hunting-related content, download Mossy Oak GO at go.mossyoak.com.
Established in 1986, Haas Outdoors Inc. is headquartered in West Point, Miss., and is home of Mossy Oak. For more than 30 years, Mossy Oak has been a leading outdoor lifestyle brand specializing in developing and marketing modern camouflage designs for hunters and outdoors enthusiasts. The Mossy Oak Brand and patterns can be found on a multitude of products worldwide. Haas Outdoors Inc. is the parent company of Mossy Oak, BioLogic, Capture Productions, MOOSE Media, Nativ Nurseries, Nativ Living, GameKeepers, GameKeepers Kennels, Mossy Oak Properties, and Mossy Oak G.O. Mossy Oak is the official camouflage of the National Wild Turkey Federation, Ducks Unlimited, Quality Deer Management Association, and Mack's Prairie Wings and the official pattern of the N.R.A., B.A.S.S., M.L.F., and Cabela's Collegiate Bass Fishing Series.