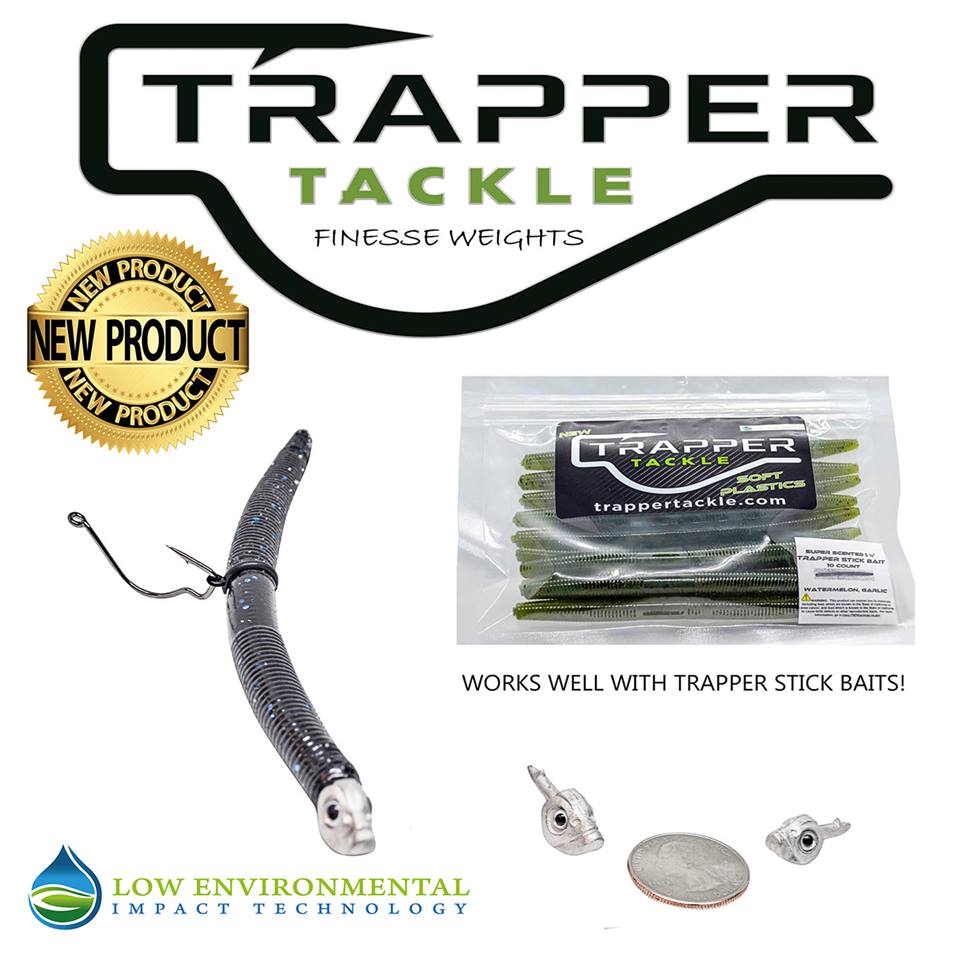 A T T E N T I O N N E W P R O D U C T !
Add a little weight to your favorite plastic baits!
Trapper takes the ever-popular finesse style of fishing to the next level. Our own Low Environmental Impact (LEI) Finesse Weights feature realistic details you've never seen before. They handle the action similarly to boring old-school weights, but perform a notch above by incorporating our pro team's realistic fishhead design PLUS eyes to fool even the most cunning fish in the lake.
Add these to our Trapper Stick Baits or your own plastics and you'll see a unique fall to your bait on its way to the ultimate strike zone. Try both sizes to vary your fall rate and maximize your bites at different depths.
Innovative, Low Environmental Impact, and stunning detail: what more could you need?
Pair these with our 3/0 All-Purpose/Bait Hook and Frenzy Baits Perfect Wacky O-Rings to complete this wicked combination!
3 weights per pack
Available in 3/16 oz and 5/16 oz
Shop Now!
https://trappertackle.com/collections/lures-jigs-and-baits