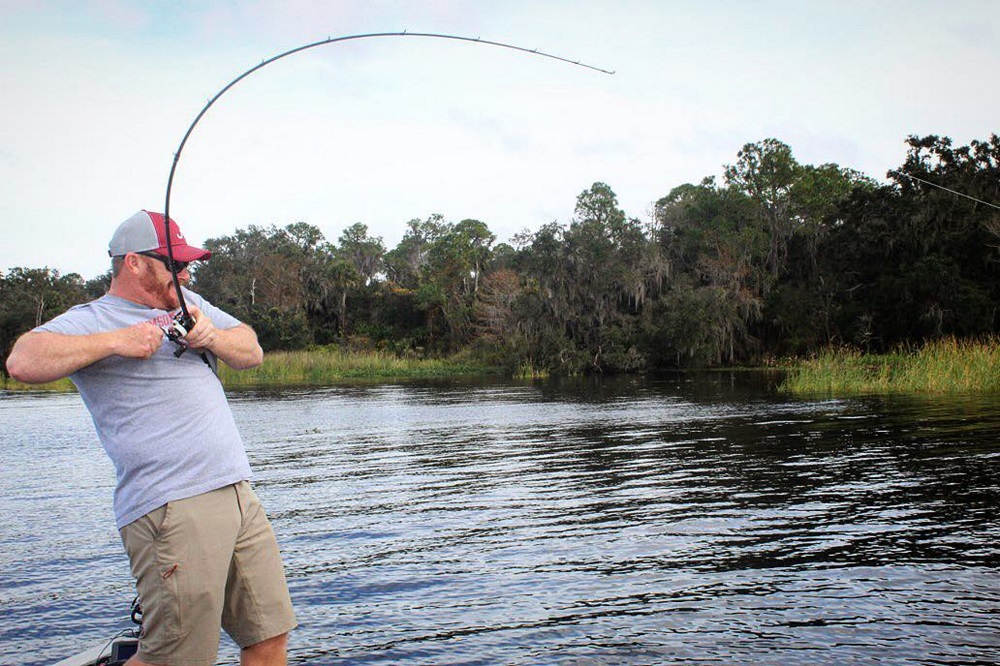 The swim jig has continued to evolve over the years and is now a mainstay in many bass angler's arsenals. There are many jig and trailer options and nearly as many ways to swim these proven fish catchers.
New Bassmaster Elite Series angler Scott Canterbury counts them as one of his favorite lures and has been using them for years. He has learned how versatile they are by fishing them over the years and he never leaves home without a box full of them.
The Many Ways to Fish a Swim Jig
The beauty of these jigs is that a simple cast and retrieve will catch fish, but Canterbury has learned that to be effective in many situations and across the country he must be versatile.
He shares some of his favorite ways to fish them.
"Alabama Style"
Canterbury offered a quick timeline of the swim jig dominance around his home in Alabama. Anglers were winning every tournament fishing a jig this way two decades ago, and it is still producing.
"The way we fish a swim jig in Alabama is with the rod tip up high and working it through and over cover. It is never out of your sight and at the most maybe twelve to eighteen inches below the surface," he says. "Most of the time it is a steady retrieve, and I always kill it and let it sink when it gets to the edge of the grass."
Since he is fishing it around grass and other cover, he likes braided line.
"I use 50 or 60-pound P-Line TCB 8 braid, and even though it is a heavy pound test line, it still casts really well," he says.
Cast and Reel
On some waters, Canterbury has learned that a steady retrieve is the way to go.
"I'll fish it deeper than I do back home and just reel it and give the rod a twitch every once in a while, to give it some action," he says. "If I want it to go deeper, I'll have my rod at an 8 or 9 o'clock position instead of up higher."
He's also always paying attention to when the bait hits grass or other cover, and this is the perfect time to give the rod a pop to trigger a reaction.
When fishing it this way, he uses both braided and fluorocarbon line depending on the fishing pressure. "I use braid 80 percent of the time, but you will get more bites with fluorocarbon if they are pressured," he believes.
A 40-pound TCB 8 braid and 20-pound P-Line, 100% fluorocarbon, are his favorites.
"Overall, for most techniques, I like their Tactical Fluorocarbon the best, but the 100% has a little more shock resistance and abrasion resistance which I want for swim jigs."
Jigs, Colors, and Trailers
There are plenty of options when it comes to jigs, and Canterbury sticks with the proven Dirty Jigs Swim Jig for most instances.
"I'll use their No-Jack (with a stouter hook) if I am fishing somewhere where I have a good chance at catching fish over five pounds," he says.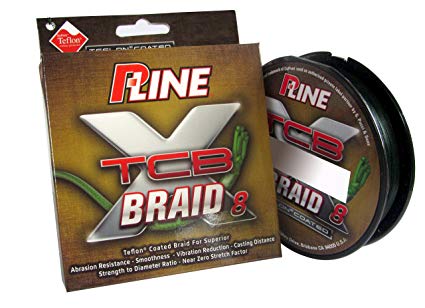 He says they make these jigs in a multitude of colors, but he carries only a handful: White, Black and Blue, Green Pumpkin and some bluegill imitators.
He brings spare skirts of other colors, if he sees a need to experiment. He uses ¼-ounce, 3/8-ounce and ½-ounce jigs and carries some of each.
"I use 3/8 ounce the most, a ½ ounce when I want to fish it faster and a ¼ ounce around dollar pads or if there is some slime on the grass," he shares.
Most of his altering comes in the forms of trailers, and each of the styles that he uses has a different effect. From swimbaits to chunks and craws, they all change the look and action of the jig. He counts the Netbait Kickin B Chunk, Paca Chunk, and Spanky Swimbait as his three favorite trailers.
When and Where
Canterbury says there isn't a wrong place or time to pick up a swim jig and he says he catches them with it throughout the year.
"When they are spawning or if it is frigid there are better ways to catch them, but it will still work. It also works in a variety of conditions," he feels. "Those 'spinnerbait days' with clouds and wind are great, but it will also work in clear skies. I have learned that the higher the skies and clearer the water, the faster I need to move the bait, so they don't get a good look at it."
Scott Canterbury is a wealth of knowledge with swim jigs and has a real passion for fishing this way. He's had some success at the top level of bass fishing with it and has learned to always have one tied on.