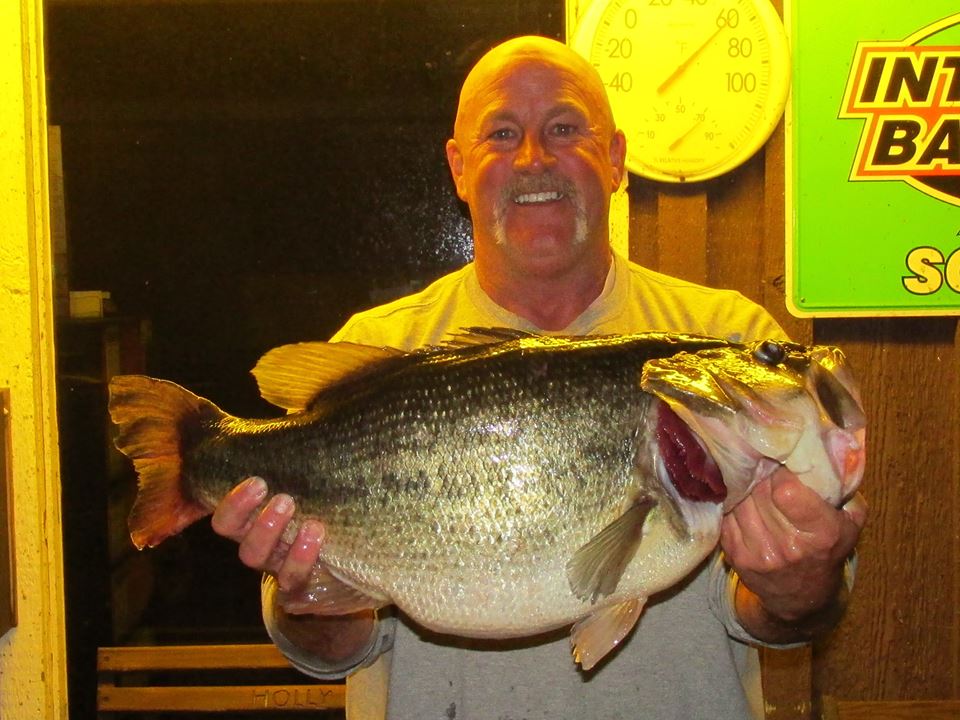 While luck certainly plays a part in ShareLunker catches, an analysis of how entries into the program have been caught reveals some things you can do to increase the chance that luck will smile on you.
1. Fish locations where bass have quick access to deeper water, such as main lake points with plenty of cover.
2. Fish bottom-seeking lures, jigs, and soft plastics, and fish very, very slow.
3. Be ready to catch and land the biggest bass you ever saw. Use heavy line, have a net handy, practice what to do with smaller fish so you and your partner know what to do.
4. Pay attention to the moon. The ShareLunker database shows that the highest catch rate occurs during the three days following a new moon. The next new moon is February 8.
TPWD Photo by Neil Pugliese
ShareLunker No. 557
Caught by Lance Wakeland of Fenton, MO
March 18, 2014 in Toledo Bend
2' of water
13.3 pounds, length 24.5 inches, girth 21 inches
Bait/Lure: spinner bait
Day of Week: Tue
Moon Phase: F+2
Type: Florida/northern cross
Status: Released 3/25/14