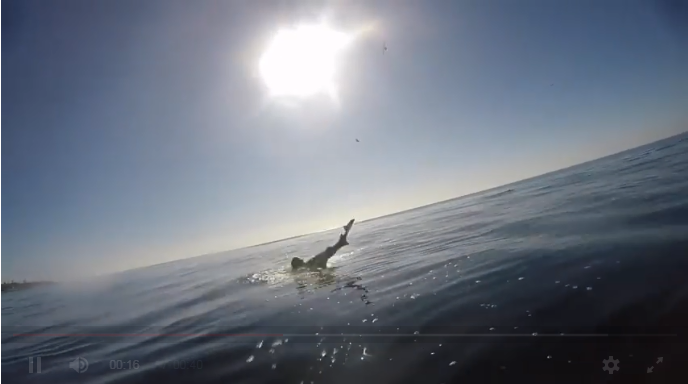 A California man filmed some unusual shark fishing when he was out on a paddleboarding trip near San Diego over the weekend.
The group of boarders had spotted something thrashing in the water in La Jolla on Feb. 3, Scott Yoffe told Storyful.
They paddled over for a closer look, as he recorded the event.