New 2014 Jackall products
Pompadour
This new topwater bait brings the return of old lure design with some interesting changes. The side "wings" fold in during the cast to improve aerodynamics and deploy when the lure hits the water. It creates a tight rolling and walking action for a larger surface disturbance. Along with this the rear hook also has a blade. The entire piece can slide side to side which aids in keeping the fish hooked making it harder for it to throw the hook. Add a rattle and attractive colors to further entice violent strikes.
DowzVido
This long casting, deep diving jerk bait will make some smallmouth and largemouth anglers very happy. It dives 6-8' and will cast much further than many jerkbaits similar in size. It will suspend with a slight nose down angle.
[img]
http://i159.photobucket.com/albums/t139 ... 9d06b1.jpg
[/img]
Binksy
A new breed of chugging/popper type bait with a new spin. We made the profile slightly larger and added a prop to the rear. We also added a small blade to the belly to add a little flash. You can walk it, pop it or even just reel it. This is a very versatile topwater lure.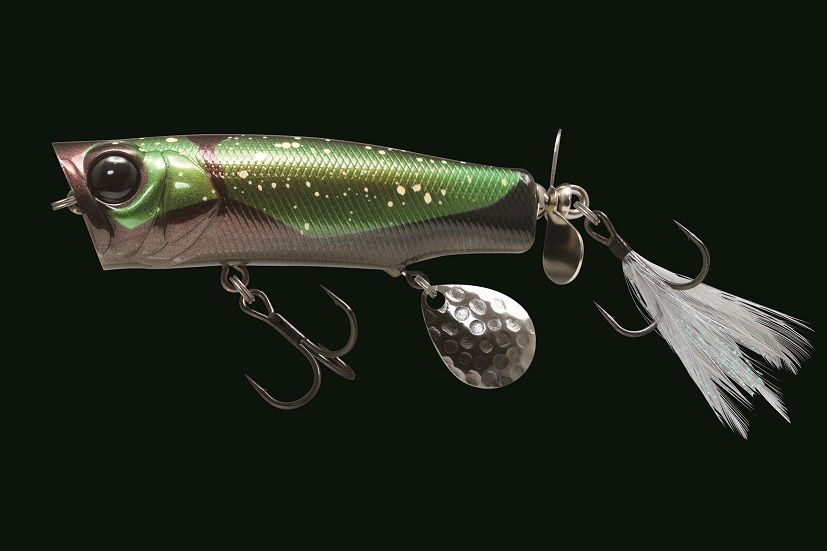 9.8 Flick Shake and new color addition
Introducing the new big 9.8" Flick Shake worm! A larger offering for larger bass. We have also brought back the cinnamon no flake color for the western anglers and anyone else that demanded we bring this color back.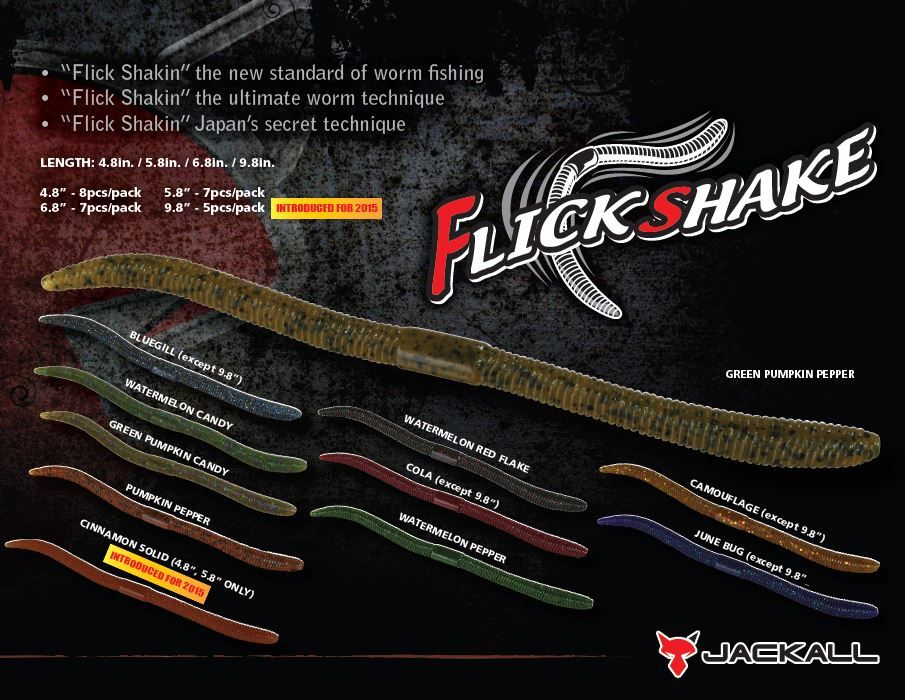 Scissor Comb
This new creature type bait offers a new look to both anglers and to bass. The forward facing legs give the appearance of crawling when worked along the bottom. The narrow section of the body allows the bait to wiggle and move unlike other soft plastics. Pitch it, flip it, swim it or rig it anyway to show the bass something unique.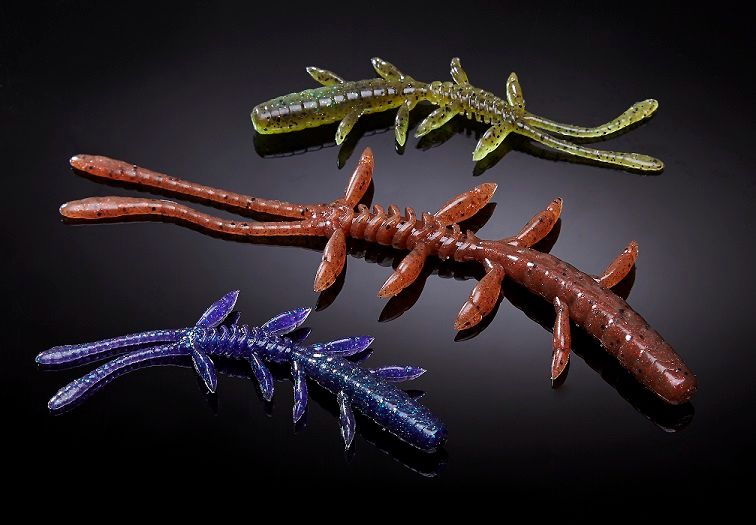 Sasuteki Craw
Bringing back the Sasuteki Craw that punching anglers loved! These were a favorite for several anglers when it was first offered a few years ago. After high demand we have brought it back and have started producing it in the US to bring the cost down. Place one behind your favorite jig or punch rig and hang on!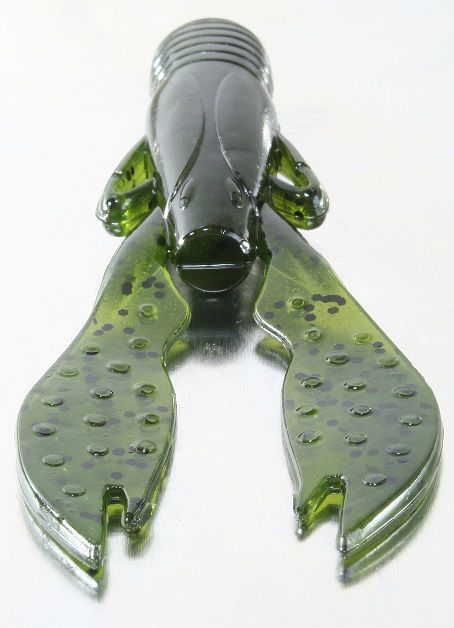 Jackall TV Videos:
http://www.youtube.com/channel/UCMNS7kbuLytYwWOZLNCAGtA