New 2014 G.Loomis clothing and accessories
Corpo SS Tees
New color additions!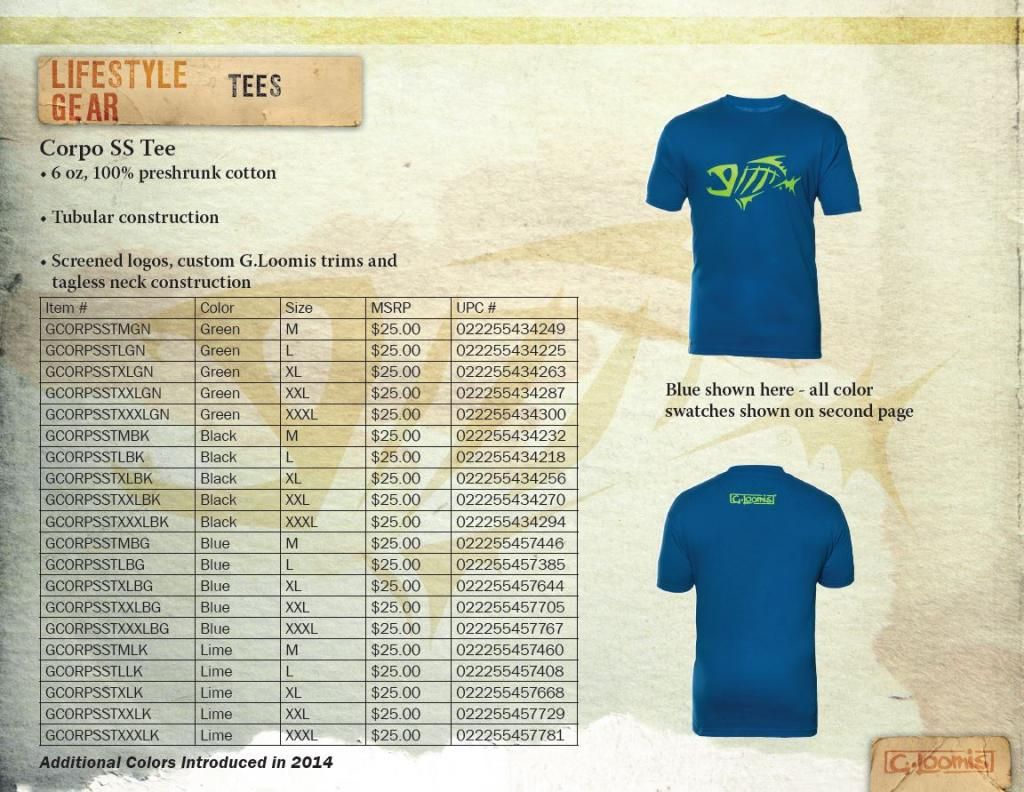 Ricochet Tees
American Pride SS Tees
Back by popular demand the new improved American Pride Tees.
Trucker hat additions
New colors!
Visors
Roller Bag
This roller bag is the best carry on size for air travel. It started as an internal only bag that we decided to offer to the masses. I have personally been using this bag for almost a year. It's perfect for 3-4 day trips.