I will only post the freshwater items and what I feel you guys would be interested in. If you have any other questions about the saltwater stuff let me know. All the information is also live on our website.
Curado 50/51E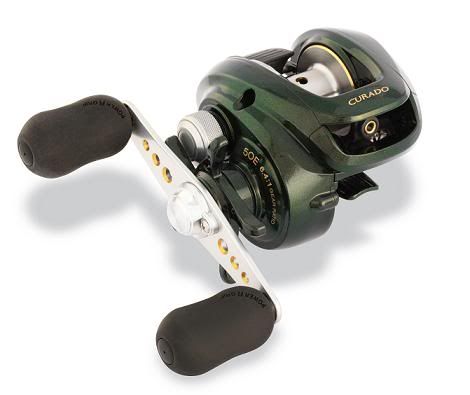 $199.99
6.9 ounces
6.4:1/ 25 IPT
10 pounds max drag
7 bearings (1 S-ARB)
Mono 10/105, 12/85, 14/70
Power Pro 20/115, 30/105, 65/80
Caenan 100/101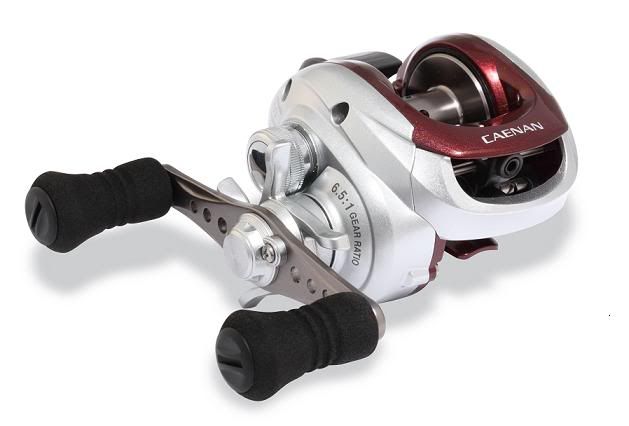 $89.99
7.2 ounces
6.5:1/ 27 IPT
6 bearings (SS)
10 pounds max drag
1/8 turn side plate
Aluminum Lo Mass spool
VBS reduced mass hub
EVA handle grips
Mono 8/180, 10/155, 14/110
Power Pro 30/190, 50/120, 65/80
This reel is pretty amazing. I have been fishing for a little over a year now. Performance is about on par with the older Curado B model.
Stradic CI4 additions
$219.99
3000 7.2 ounces 15# Max Drag 6:1
4000 9.3 ounces 20# Max Drag 5.8:1
1000ML (Micro Line) $199.99
The ML model has a special spool developed exclusively for our new Power Pro Micro Line (3-5#). Along with the spool it has a special drag curve that is shallow and very precise.
Stella FE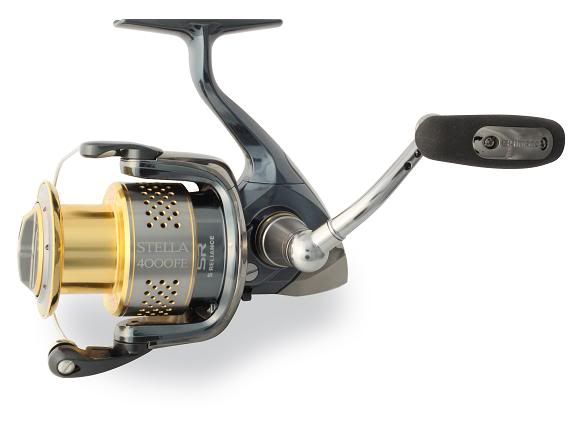 1000 $699.99 5:1
2500 $729.99 6:1
3000 $729.99 6:1
4000 $749.99 6.2:1
14 + 1 S-ARB Bearings
EI on spool
DLC line roller
Mg Frame and side plate
Mg rotor (1000 size)
X-SHIP- Double bearing supported pinion gear (up to 50% reduced handle turn effort)
Saltwater approved
Shimano Vented Shirts
[/img]http://i159.photobucket.com/albums/t139/shimano2007/SHIMANO_Shirts.jpg[img]
$49.99 Blue/Khaki
UPF 30+
Quick Dry and Breathable
Underarm and back mesh venting
Roll up sleeves w/ button tab
Bellowed chest pockets
Utility tabs on left pocket
Dryfender HD and Dryfender Rain Gear
Sorry for the model pics. I have to try and limit how many pictures I post.
Dryfender HD Jacket and Bibs
[/img]http://i159.photobucket.com/albums/t139/shimano2007/RainGear_BlueJacket_5700.jpg[img]
Dryfender Jacket and Pants
[/img]http://i159.photobucket.com/albums/t139/shimano2007/RainGear_BlackJacket_19.jpg[img]
Shimano proprietary Ultra Durable Waterproof breathable protection.
Hyper Repel 100 Technology-
Durable Water Repellant Treatment offers the first line of defense. It prevent s water from contacting the inner layers of the garment. It continues to function after 100 washes.
Dryfender HD
Jacket $199.99 Navy
Bibs $179.99 Grey
Dryfender
Jacket $119.99 Black
Pants $79.99 Black
[/img][/url]