A friend and I went ninja fishing at a golf pond. We started out throwing my baby gill for a bunch of small fish. It was alot of fun but I was hoping for some better fish. Here are a couple of the typical small ones. They were a little bit skinny.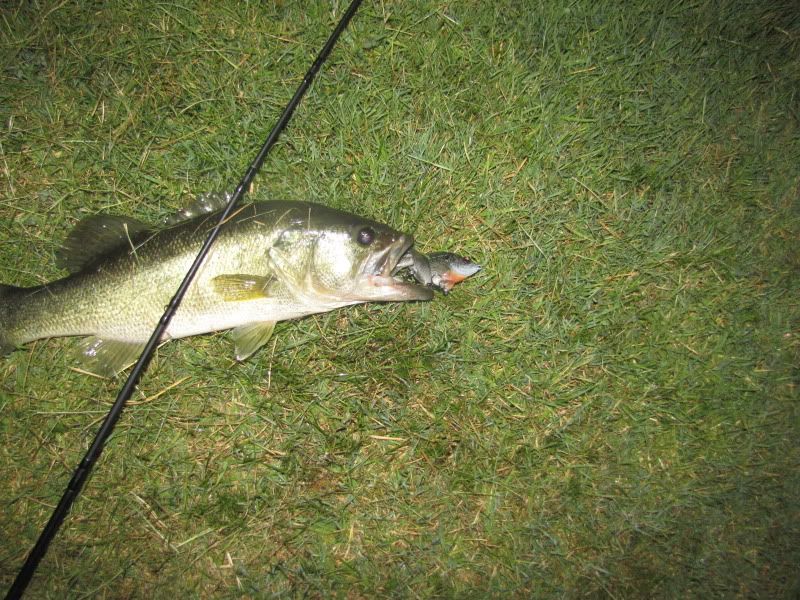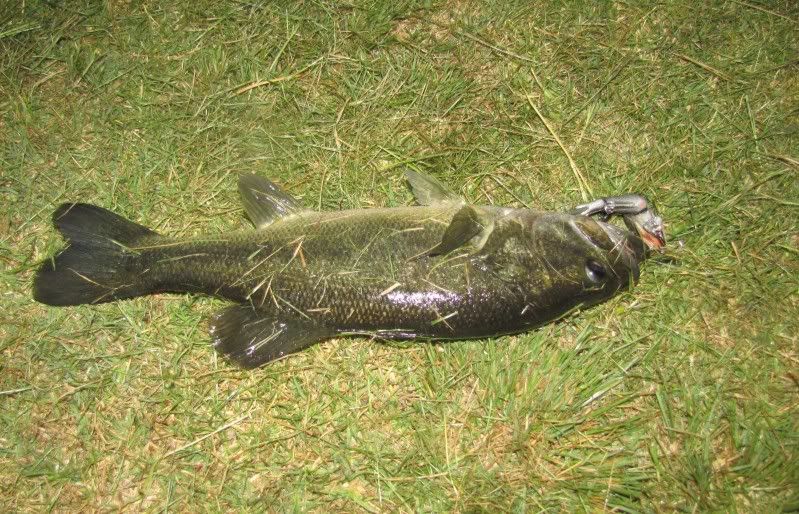 Louie decided to use the regular sized gill and he caught a little better fish.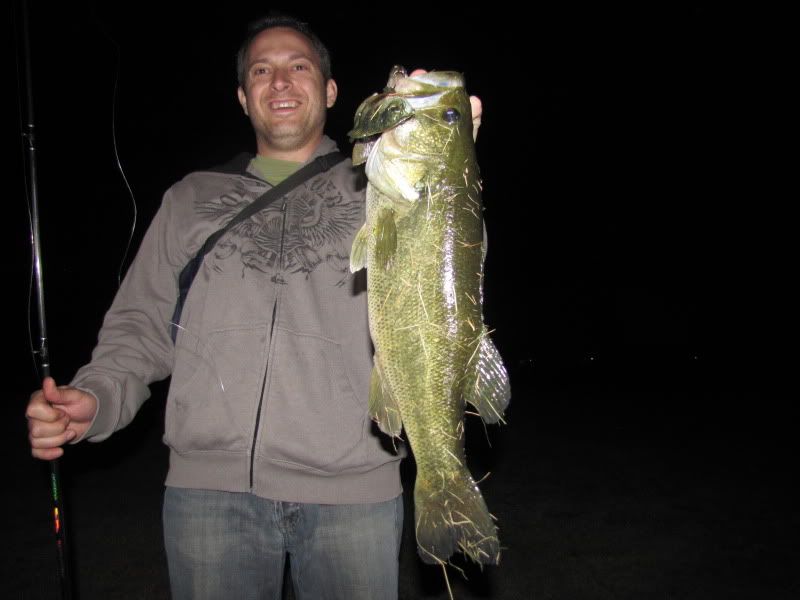 So I thought it was about time I try out a prototype.
It worked well and I caught a few decent fish.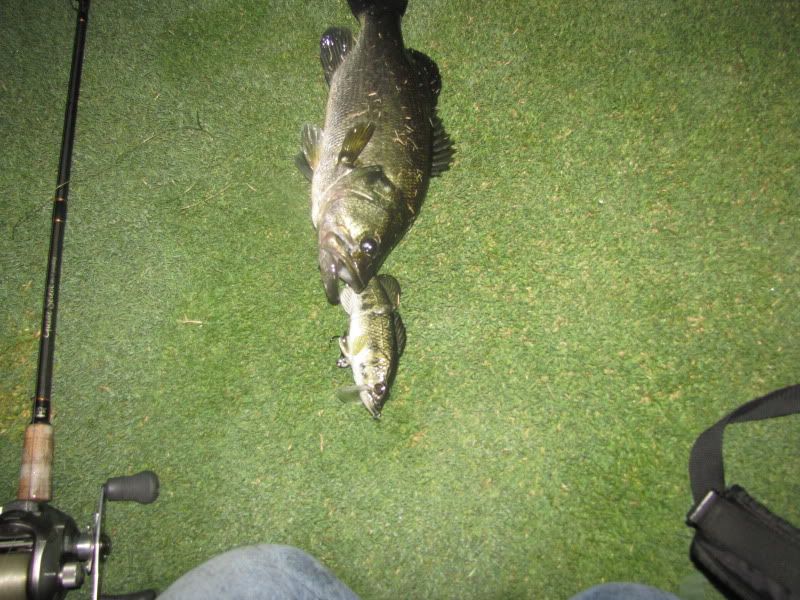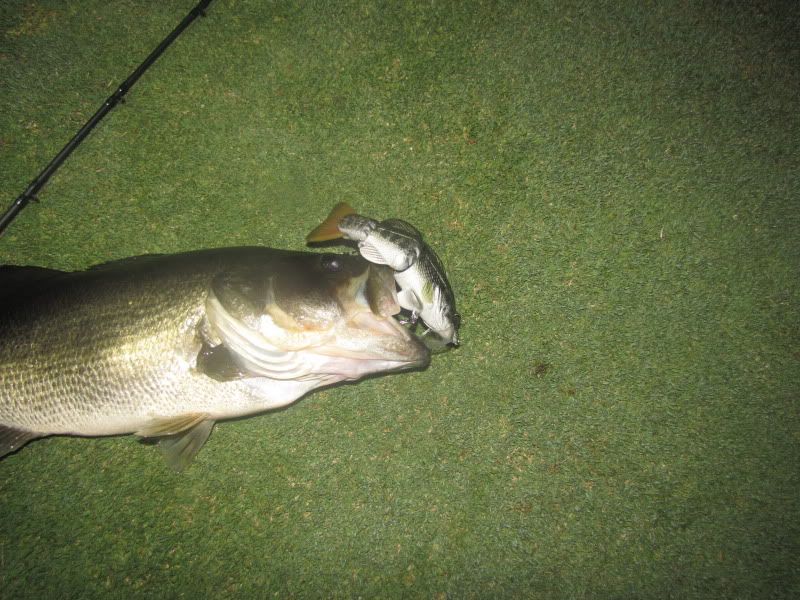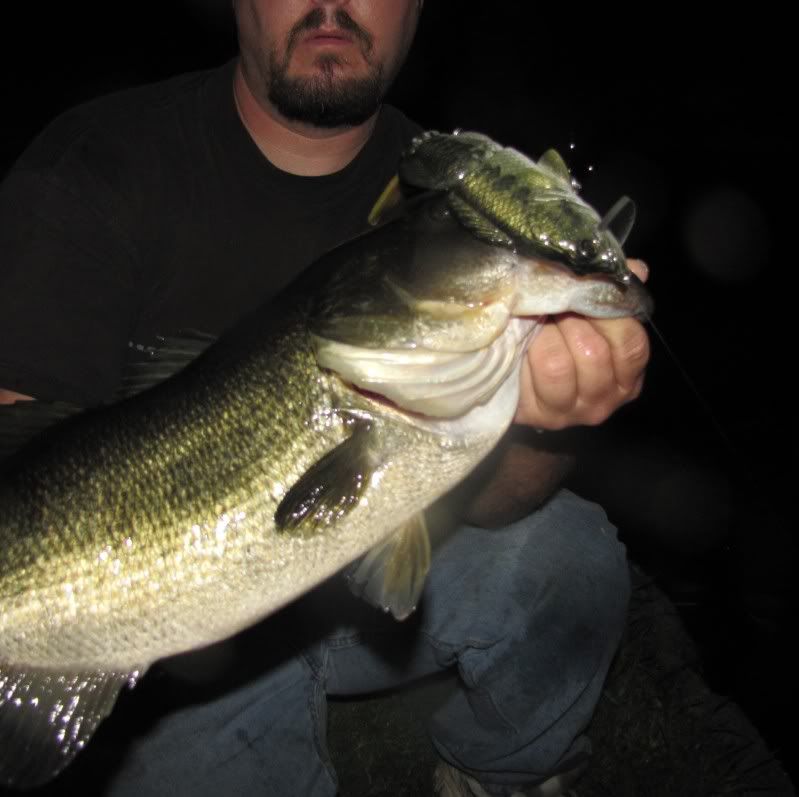 Then we left and hit up a non ninja spot hoping to find a toad.
I had a monster blow up, which I swung hard and missed and sent the bait flying towards meand into the rocks but it had only a very small chip on the anal fin and a ding in the lexan bill. so back to fishing.
I never did get that big fish to bite again but I got a couple more decent ones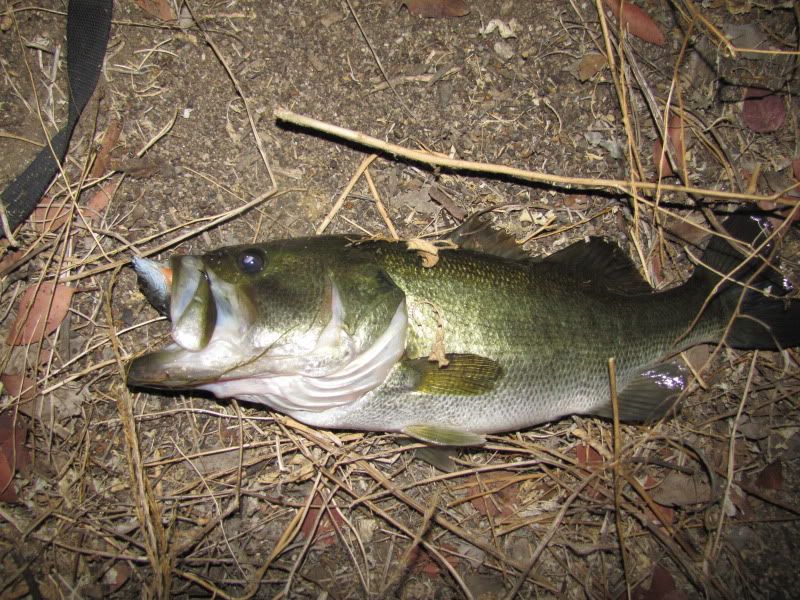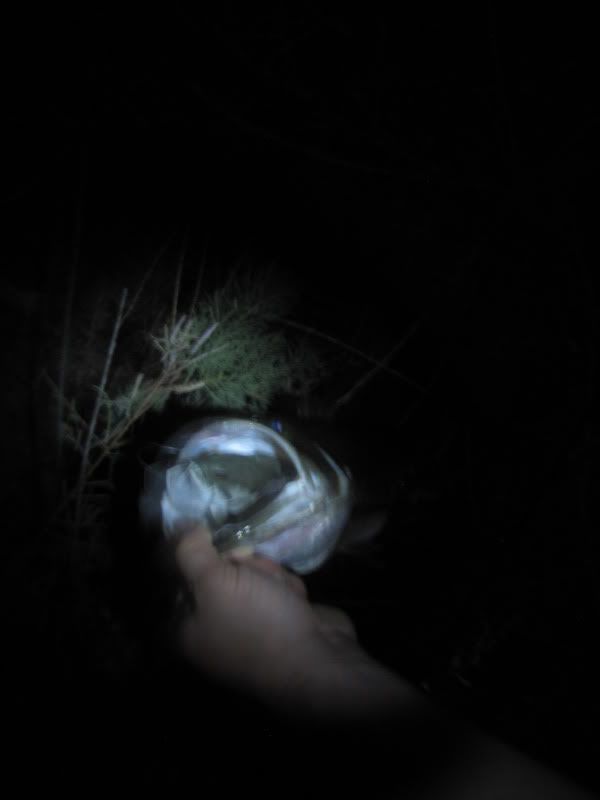 It was nice to get out and stcick some fish. I love warm weather at night and swimbaits!