New Shimano 2014 Rods
Shimano Jackall Poison Adrena additions
A few new casting models have been added.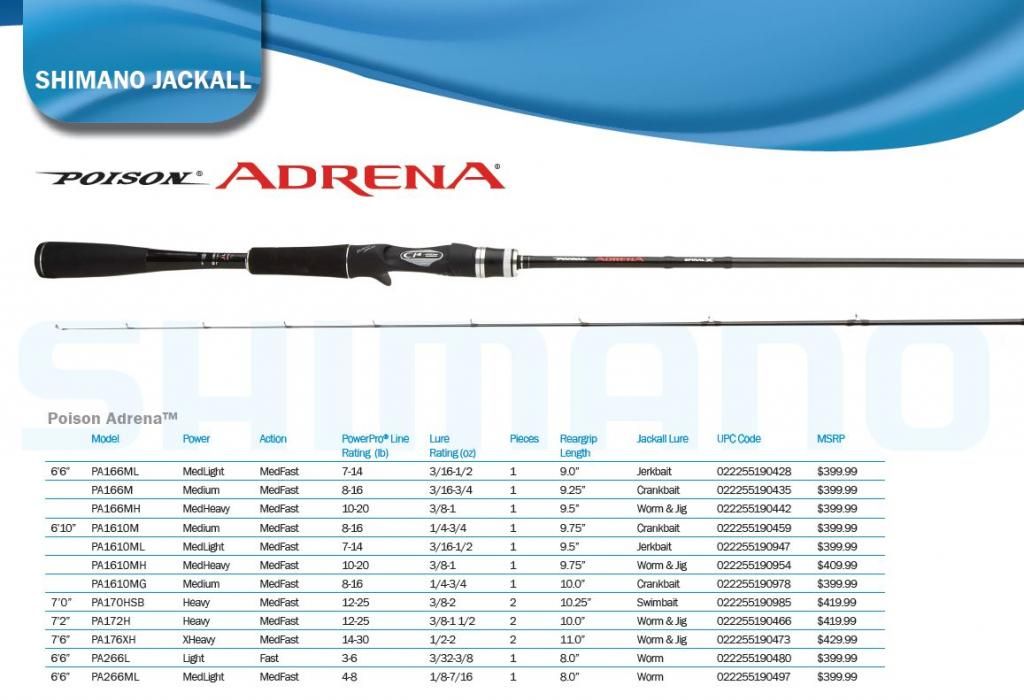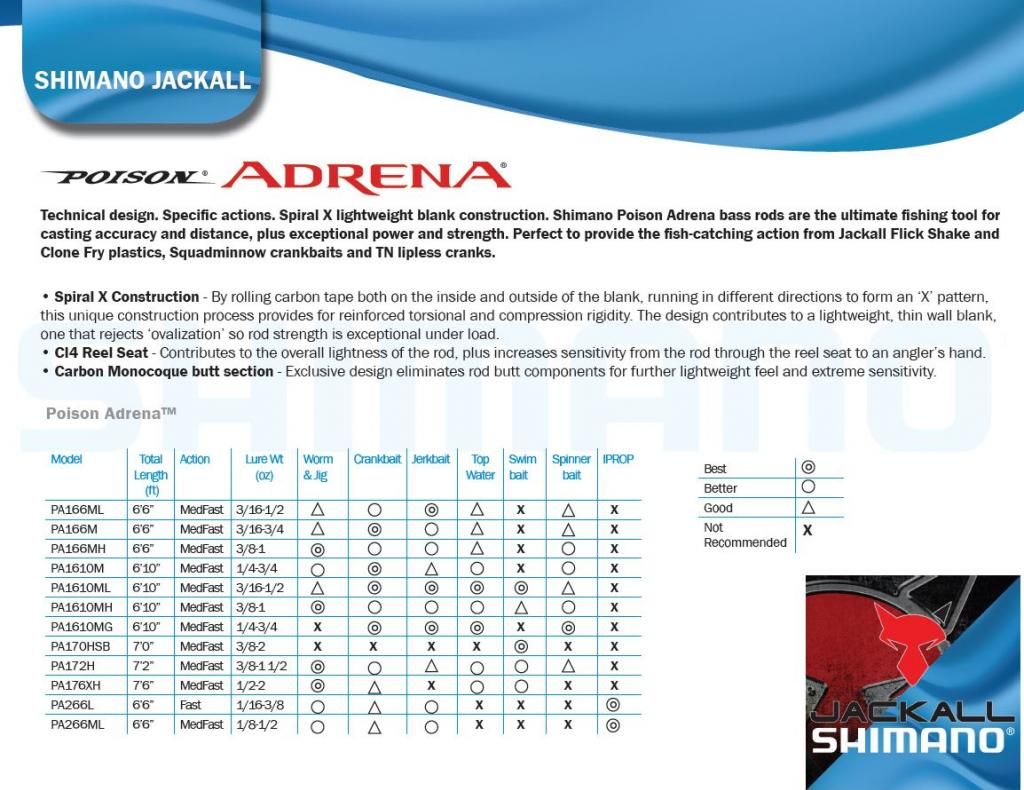 Expride additions
New spinning and casting versions
Crucial
The new Crucial "B" model rods feature our C4S construction using a higher modulus material. The blank uses two layers of carbon tape and 2 pieces of carbon sheet. This allows a much thinner blank with increased hoop strength. The new blanks average 28% reduced weight, 13% stronger hooking power and 37% stronger hoop strength over previous models. They feature a custom reel seat and Fuji Alconite guides. Something new for this year is the option of full cork handles or split grip cork handles on all 6'8", 6'10" and 7'3" casting models and 6'6" and 7' spinning models.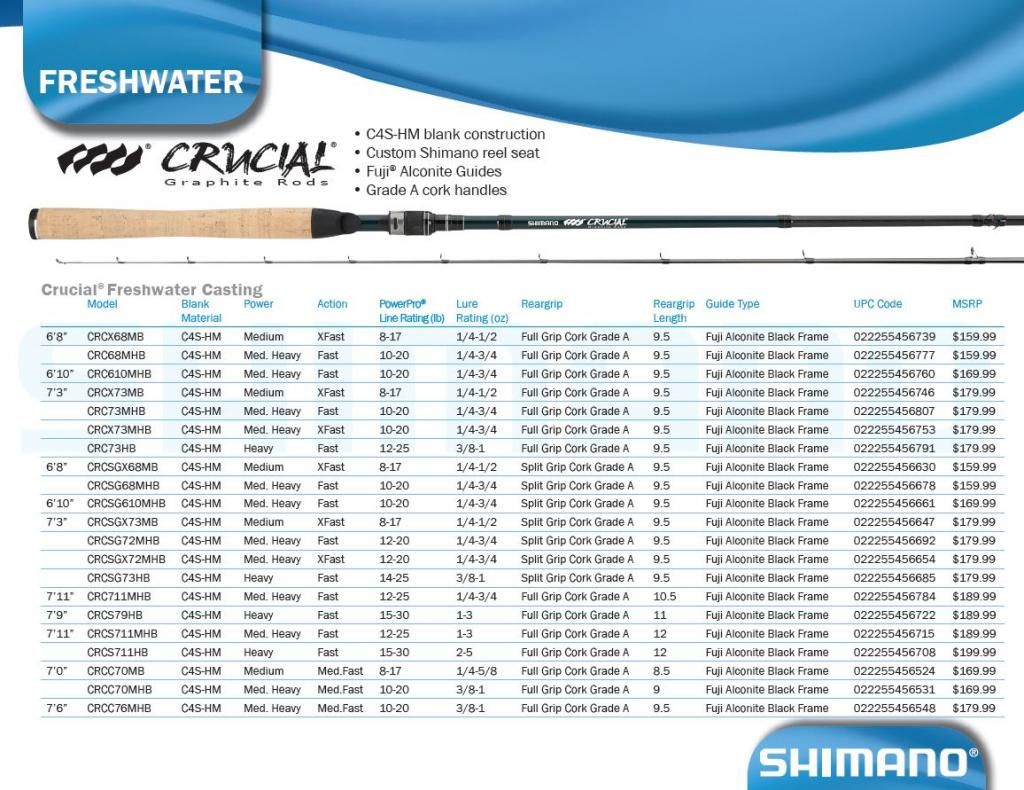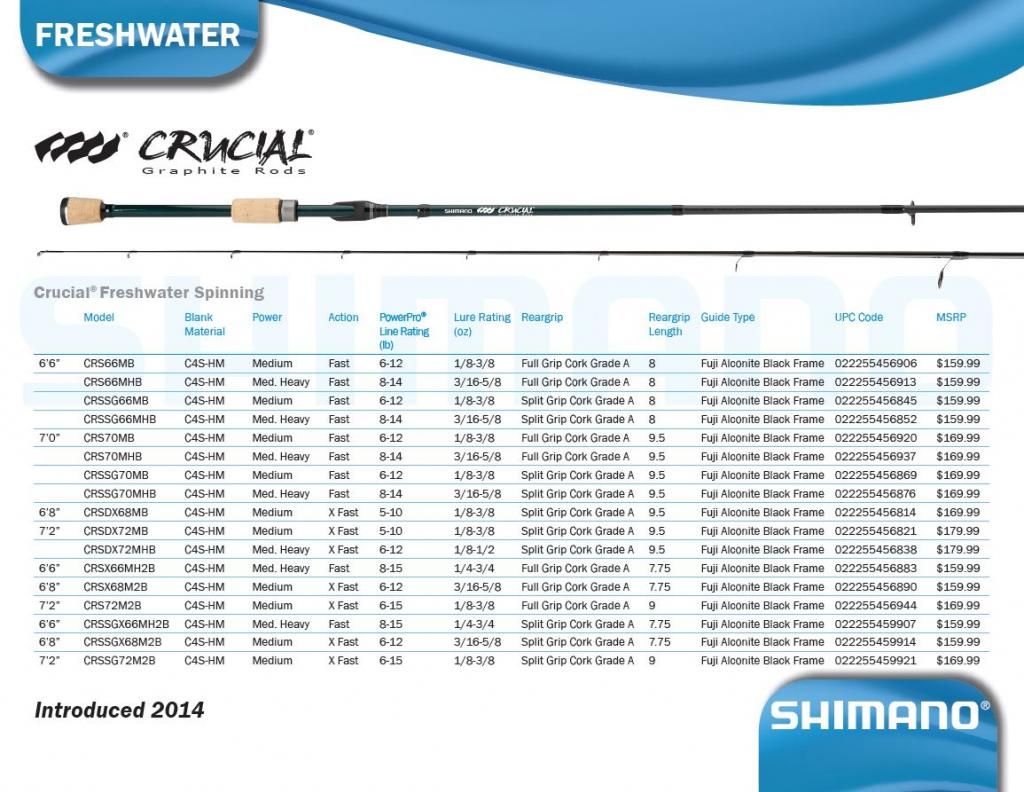 Clarus
The Clarus has been around since 2003. In this 4th generation rod we have made several improvements. The new IM8+ construction features an IM8 blank material wrapped with a special Poly Propylene tape. This new tape does not require sanding which is still done by hand. The result is a much stronger and lighter package. On average they are 21% lighter, 6% stronger hooking power and 6% stronger hoop strength compared to the last generation. Full length cork handles and Pac Bay Hailoy guides.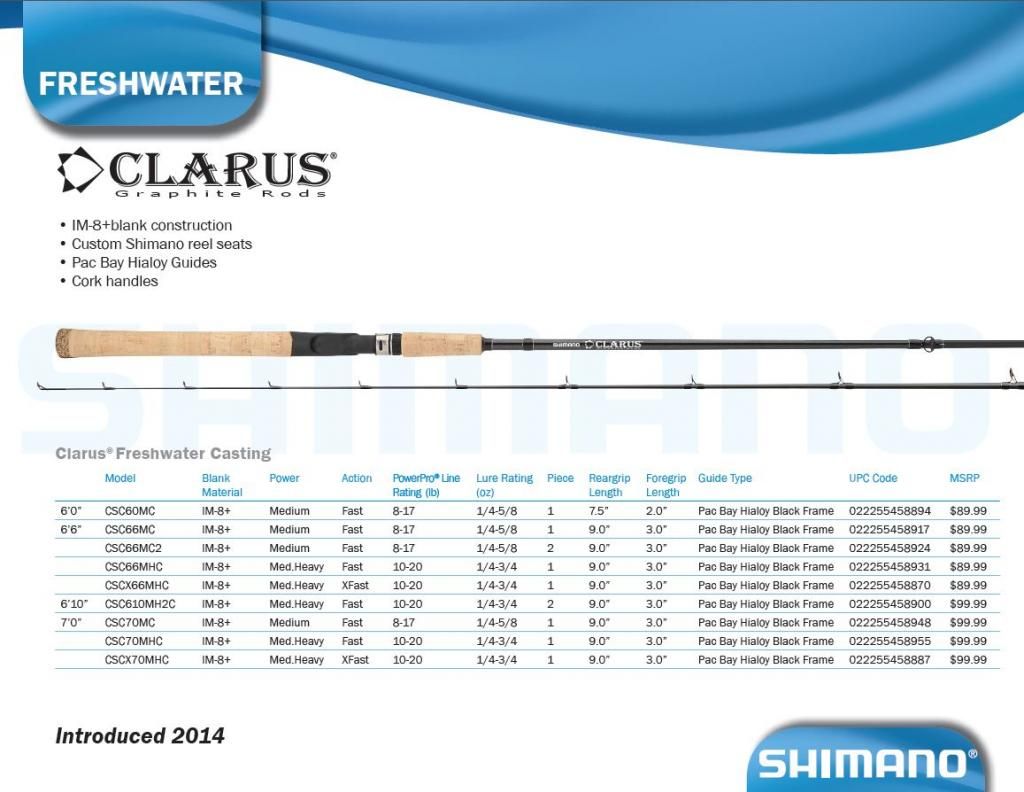 Terez additions
Here are the new Terez additions in Stand Up and Carbon Butt models.
Stand Up models:
Carbon Straight Butt models: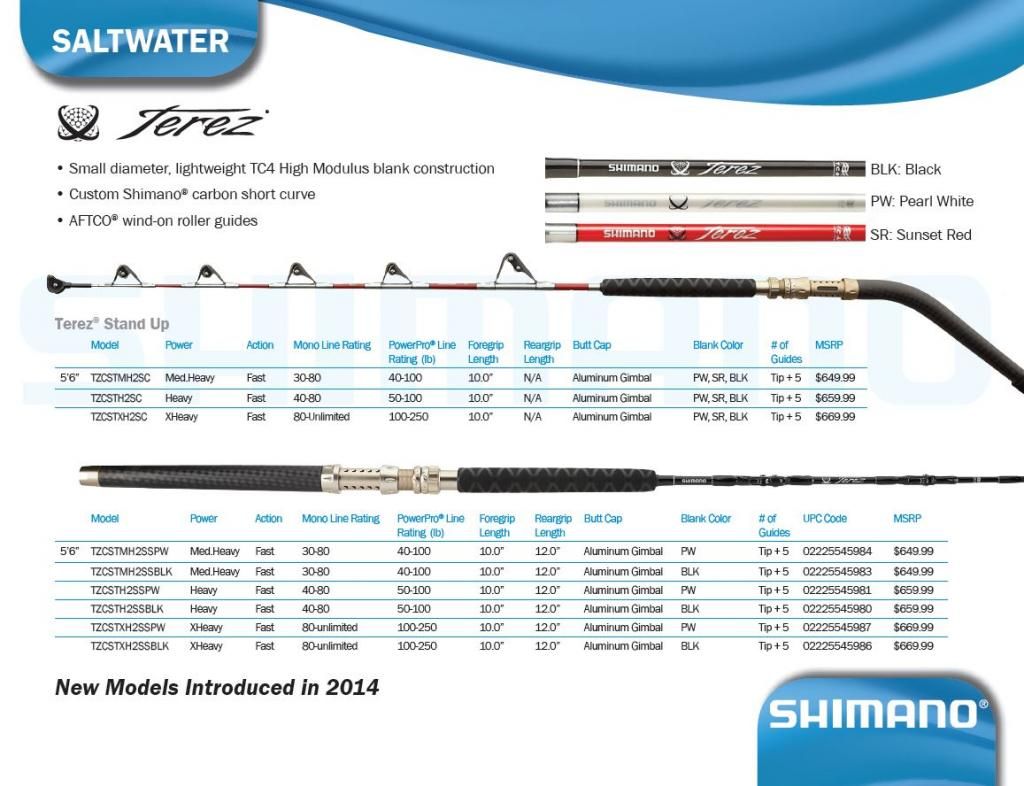 Tallus additions
Carbon Straight Butt: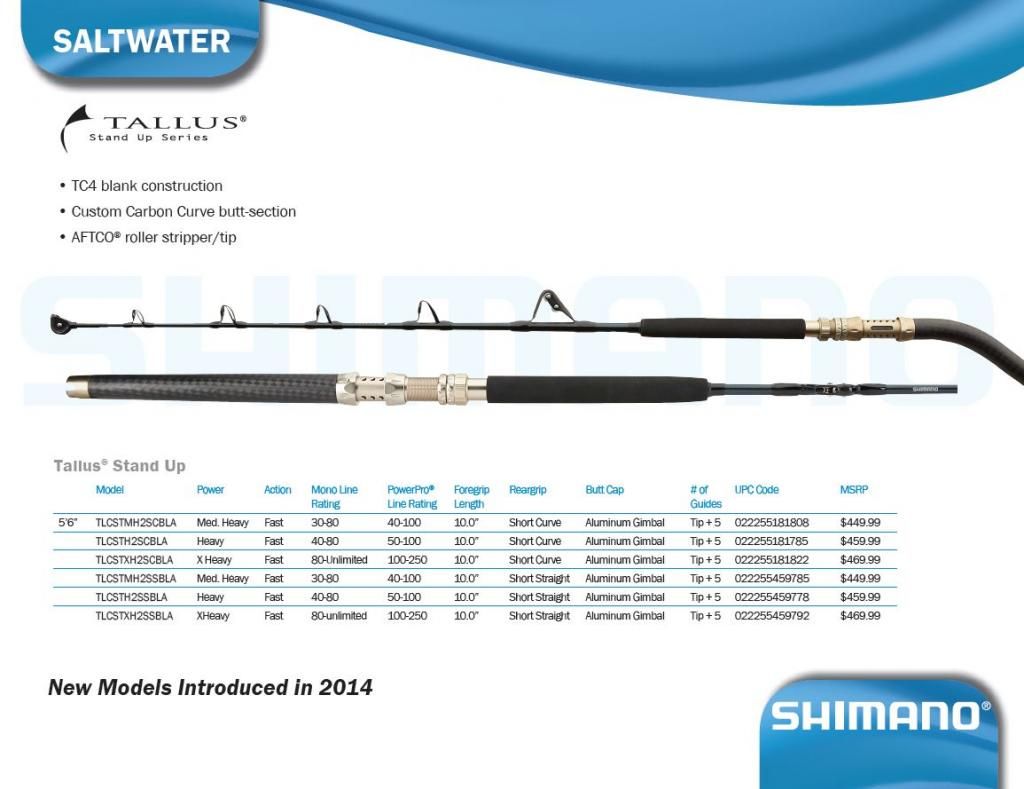 Teramar Northeast Edition
Finally the anglers of the NE get their own series of specialty rods. We worked closely with our local pro staff, reps and dealers to offer the rods that our customers want. TC4 blanks, custom reel seats and Fuji Aluminum Oxide guides. 9 casting models and 7 spinning models.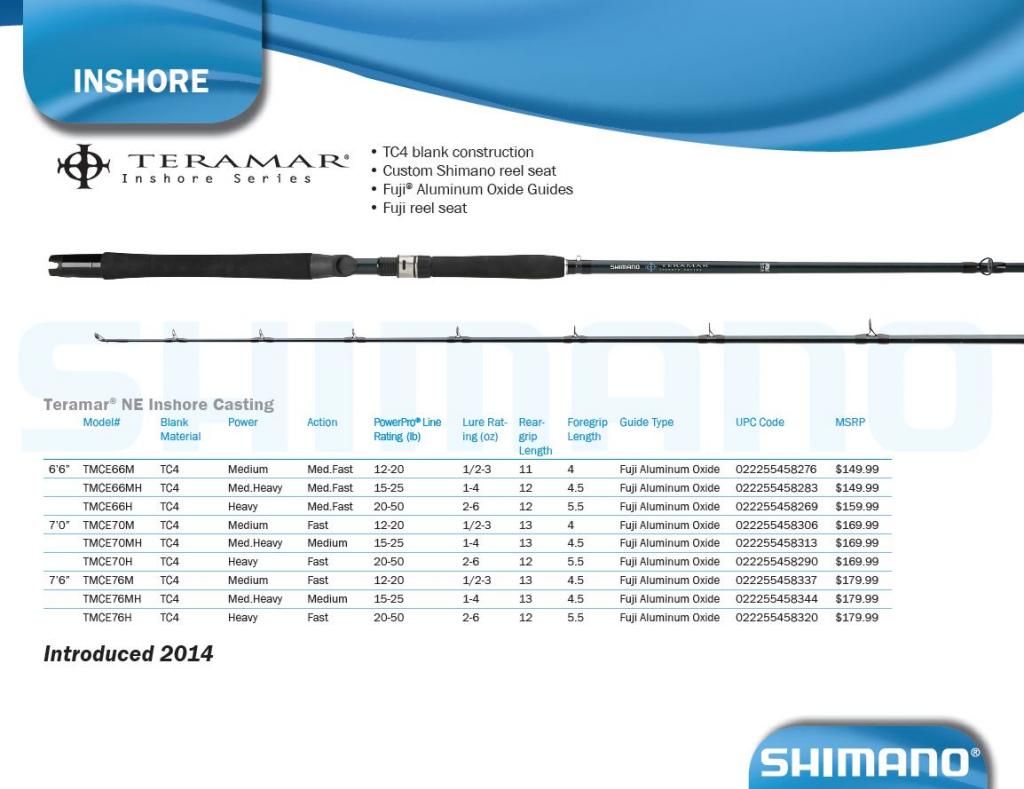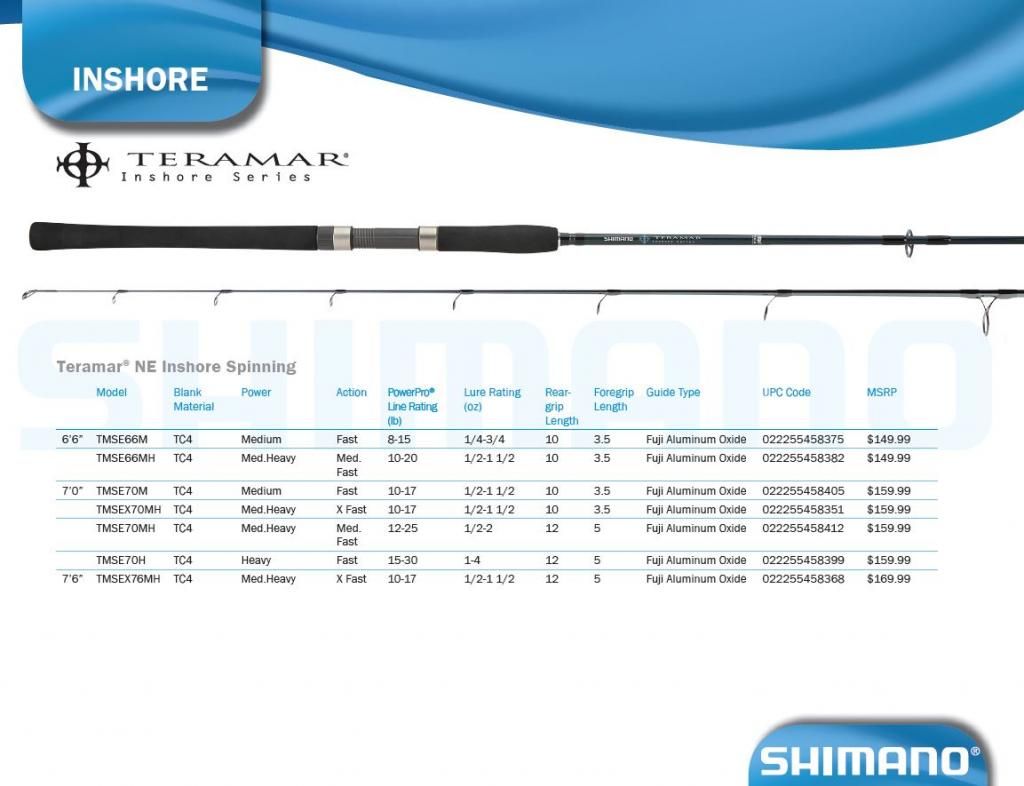 Tiralejo Surf Rods
The next generation surf reels deserve a next generation surf rod. We hit the drawing board and pulled from our resident surf experts from the NE states. Each rod was carefully tested and changed to create the perfect guide spacing and sizing for the Fuji "K" series LC concept guides. We went with the new C4S-HM materials to create a blank that recovers faster and reduces blank twist when under heavy loads. The result is a rod that casts far to get those bites beyond the foam and spray.