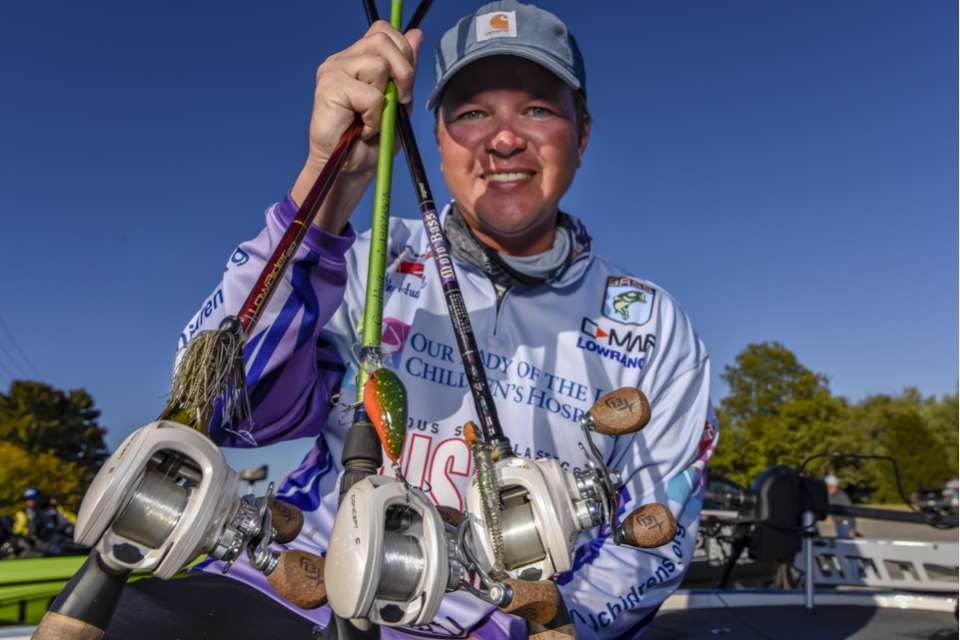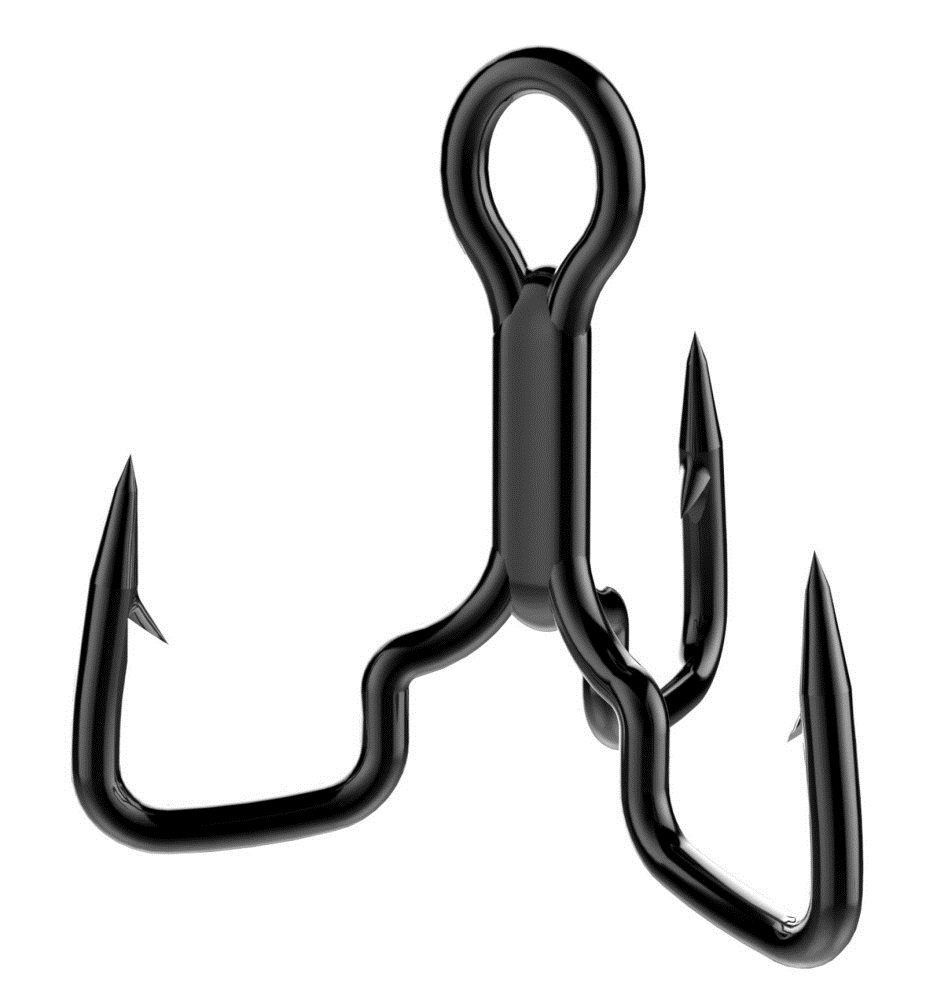 Over the past few years, Trapper Tackle has continued to innovate and expand their hook technology.
They won ICAST Best in Show Awards at both the 2016 and 2017 tradeshow and are now unveiling two new products that are sure to challenge once again.
The Short Shank EWG treble and All-Purpose Live Bait hook will be hitting store shelves soon and will trap many bass in the coming years.
Hudnall Qualifies for Bassmaster Elite Series and Bassmaster Classic with New Trebles
Recently, Derek Hudnall has used the Trapper Tackle Short Shank EWG Treble and had great success while cranking.
His 3rd Place finish at the Bassmaster Open Championship on Table Rock secured his Top-3 points standing that help him achieve a lifelong goal of qualifying for the Bassmaster Classic as well as the Elite Series.
"I was cranking with 8-pound line to get very long casts and even with such a long cast, I never lost a single fish," begins Hudnall. "I was catching smallmouth which are notorious for throwing treble hooks, and every one came into the boat."
Hudnall has been affiliated with Trapper Tackle for the past three seasons and has become a believer in their hook technology.
"The first thing that attracted me to them was how unique they are, and I quickly learned how effective the design is for landing what bites," he says.
When to Go Short Shank
The 3rd place on Table Rock was his first high-profile finish with the new trebles, but he has also relied on them for three other specific situations.
On moving baits, losing fish happens more often than with other applications and Hudnall says that occurs due to the design of standard round bend hooks.
"The Trapper trebles restrict movement once the fish is hook and it helps to land more fish on reaction baits," he begins.
He likes the short shank for lipless crankbaits, squarebills, and open water jerkbaits. "The biggest thing is you get a more compact package, and you also have less drag in the water simply because they are smaller. This gives your bait a better action," says the Louisiana pro.
Using a smaller hook is especially crucial for jerkbaits and fishing squarebills around heavy cover.
"You can get your jerkbait to move side-to-side much better with a shorter hook. With squarebills, it gives you the same hooking power, but you are going to hang up much less," Hudnall has learned.
All-Purpose Live Bait Hook
If this hook looks familiar, it is likely because it is a beefed up and supersized version of Trapper's award-winning Dropshot—Live Bait—Finesse Hook. That hook is available up to a 2/O size, but the new version is available in 3/O, 4/O, 5/O, and 6/O.
These bigger sizes open up a world of new applications according to professional angler Vince Hurtado.
"It has the same piercing hook and the Trapper Box technology but is much heavier. The great thing about it is that it is not just for the bass world," he says. "This is going to be an excellent hook for the catfish, walleye, striper and salmon guys, too."
Where it Will Shine
Hurtado has been using this hook for the past year and has found many applications, but heavy drop-shotting, wacky-rigging, and nose-hooking jumbo soft plastics are three of the best uses he has found for the new hook.
"There are a lot of guys who 'bubba-shot' where they fish a big worm on a drop-shot on heavy line and rods.
The problem with using a standard hook for that is that the rods are just too stiff and you end up flexing and bending regular hooks," Hurtado says. "With how thick this hook is you can use a flippin' stick and 25-pound line and have no issues."
The other use he has found is wacky-rigging giant 7-inch and even larger Yamamoto Senkos. Similarly to the "bubba-shot" scenario, a weak hook will not stand up to big rods, big bass, and hard hooksets.
Hurtado has been experimenting with the All-Purpose Live Bait Hook and nose-hooking big creature baits and 10" worms.
Jika-Rig
He will rig a makeshift Jika-Rig (hook and short leader to weight) and uses a very short drop-shot to keep the bait close to the bottom.
"This has changed how I finesse fish because you can use bigger lures in a 'finessey' way. If you can keep the bait just above the bottom you get a much different action than you can if you only Texas-rig it," he feels.
These two new hooks from Trapper Tackle continue their expansion and innovation in the hook world. The All-Purpose Live Bait Hook and Short Shank EWG Treble will fill a void for anglers looking to fish big soft plastics in new ways and help fisherman land more fish with moving baits.