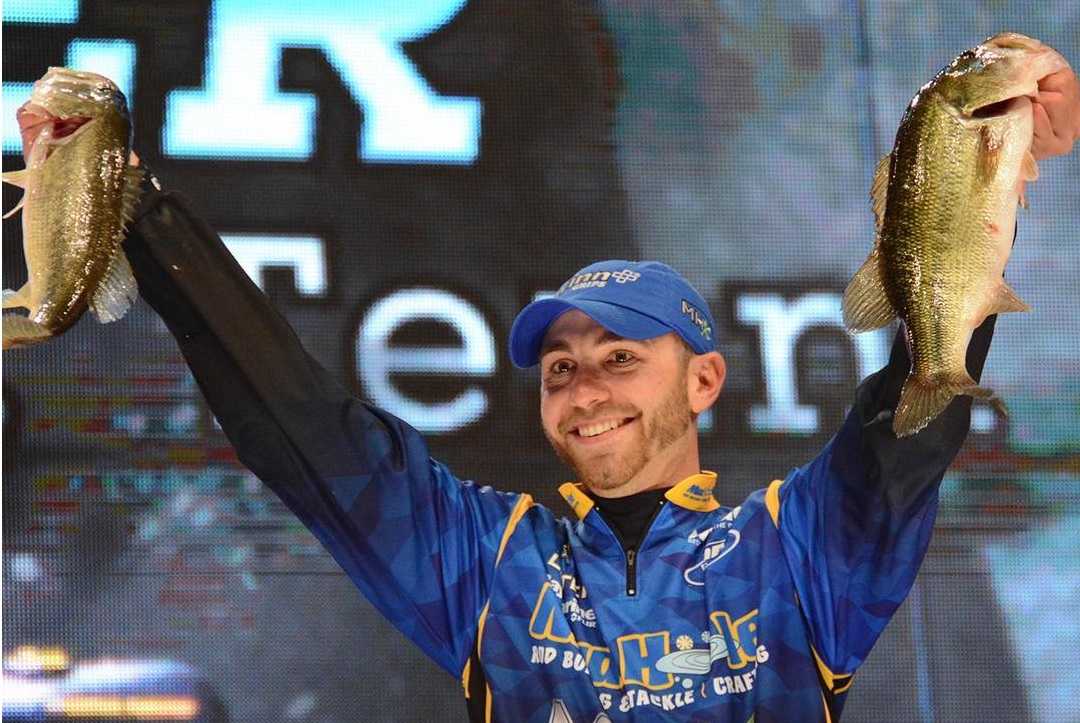 This year's Bassmaster Classic is being held in South Carolina at a familiar location, Lake Hartwell.
Brandon Lester will be fishing this event, his third Classic, and gives us a preview of what to expect when the tournament from the venue and what patterns he predicts will be the way to win the event.
Hartwell Experience for the 2018 Classic
Like many in the field, Lester's only Hartwell experience came by fishing another Bassmaster Classic. He finished 19th in 2015, but feels that he made a big mistake and chose the wrong area of the lake to fish.
"Looking back, I messed up when I decided to run up the rivers to fish. I caught numbers of fish but was never around bigger fish," he said. "The bigger fish on Hartwell seem to be on the main lake and towards to lower end of the lake. That is where most of the four and five-pound fish that it takes to win live." This time around, Lester plans to attack that area of the lake.
Weather, Weather, and Weather | Conditions of the 2018 Bassmaster Classic
Everything you are going to read about this year's Classic (and really any springtime tournament) comes down to how the weather is during this temperamental time of the year.
"This tournament is almost a month later than the 2015 event, but it has been such a cold winter that it should slow down their spawn some. I feel like it will be a pre-spawn and spawn tournament," says Lester. With that in mind, his bait selection and game plan are heavily focused on shallow water staples for this time of year.

Reaction Bait Bite at Lake Hartwell
Lake Hartwell should set up well for throwing a moving bait and Lester plans to use both a jerkbait and squarebill crankbait if conditions set up right.
"A jerkbait is always good during the pre-spawn and especially on a lake with clear water like Hartwell. I'll target channel swings and pre-spawn locations with it" he says. "One thing I like to do is swap my trebles with two different size trebles to get the bait to suspend nose down. I will add Mustad KVD Elite trebles with a Size 4 or 6 depending on the bait size. On say a 110 size jerkbait with three trebles, I'll have a Size 4 on the front and two Size 6 trebles on the back."
If the water is dirty from spring rains, a shallow crankbait may be the way to go.
"There are a lot of scenarios that I am getting ready for and I will be ready if there is a squarebill bite," he says. "I like the Mustad KVD Elite trebles because they have a short shank and you can actually go up a size usually. You can get a few more bites to the boat with bigger hooks."
This trick is dependent on the bait's ability to still run the same but helps with buoyant baits like squarebills.
Wacky-Rig at the Classic
A wacky-rigged bait always excels this time of year and Lester plans to use one whether the bass are preparing to spawn or if they have started bedding.
"The wacky-rig is great when you are fishing down the bank looking for spawning bass and still casting ahead of the boat while you are looking for beds," he shares. "It is also a great way to catch those big ones that are suspending under floating docks before they spawn and there are plenty of docks on Hartwell."
Most often Lester uses a five or six-inch soft stickbait called the X Zone Lures True Center Stick.
"The 6" gets you the bigger bites, but I use both sizes. I fish both of these on a Size 2 Mustad TitanX Wacky/Neko Rig Hook," he says. "That hook has a longer shank than most wacky-rig hooks and it hooks fish better and keeps them pinned. The fish stay on when you hook them."
Ned Rigging the Winning Bass
Like much of the bass world, Lester has grown fond of the Ned Rig. "It works great for bedding bass and anytime spotted bass are around. It is something that gets a lot of bites but it is also good for big ones," he begins.
Lester uses the same True Center stick bait and takes the five-inches version and cuts it down to three inches.
"I rig it on a 1/8 oz. Mustad Grip Pin Ned Jig Head with a 1/0 hook. You can get the 1/8 oz. in different hook sizes, but the 1/0 is what I use most," he says.
Brandon Lester is preparing for the Hartwell Bassmaster Classic with everything from a Ned Rig to a shallow crankbait. The weather will play a role in how he ends up fishing the tournament, but he will be ready with whatever he is faced with.