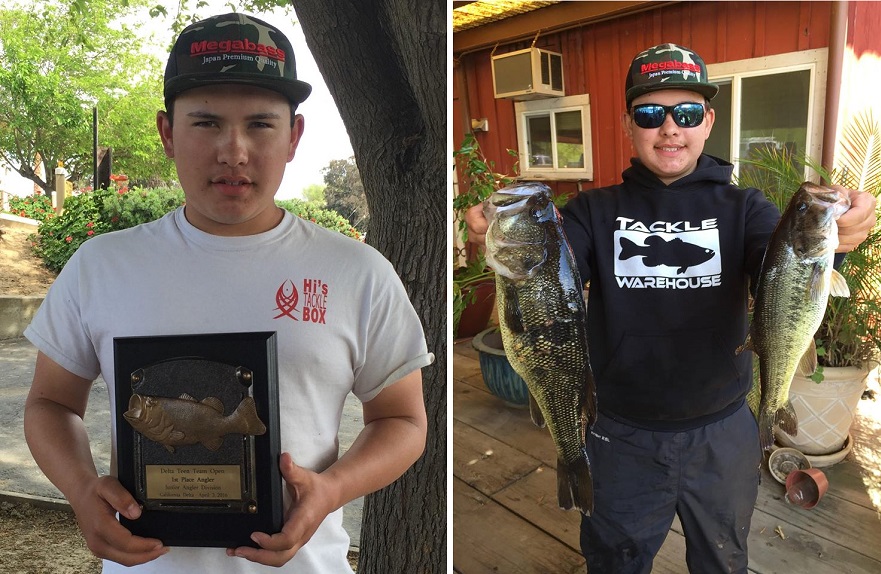 Miles Kaneko, 14, of Berekley, Calif. had quite the bass catching weekend.
Competing with his father, Josh Kaneko, in the Saturday's Wild West Bass Trail team event on Berryessa, Miles helped earn a 2nd place finish with 28.66.
He woke up the next morning and hit the tidal waters of the California Delta, fishing solo and claiming victory in the Junior Division of The Bass Federation (TBF).
"I started inside a flooded island and threw reaction, said Miles. "I caught three largemouth this morning. It seemed like they wanted a really slow presentation that was barely ticking grass."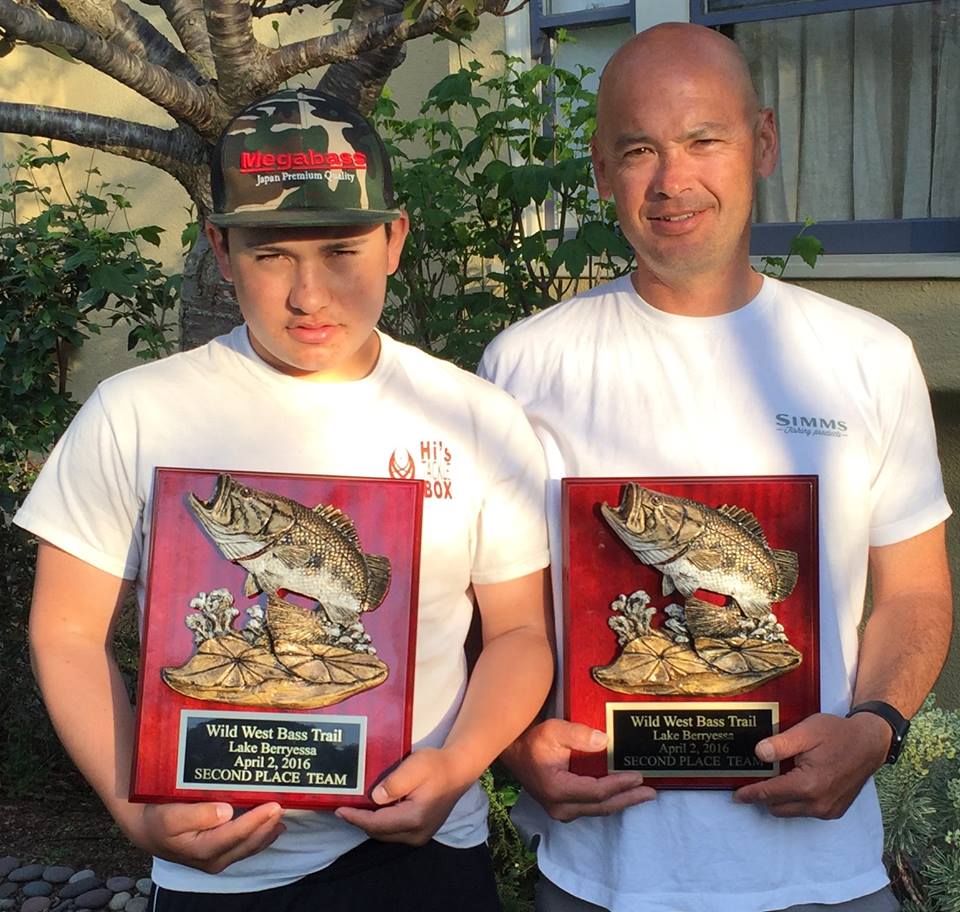 His first three ate a ChatterBait in a bluegill pattern.
"Then, I targeted some spots around and next to spawning flats, throwing a Senko to fill out the limit," he added. "On the soft plastic side they wanted a deadstick imitation. I tried dragging and shaking; but they wouldn't eat that. They would only eat it while it was sitting still. I upgraded some more on the dropshot."
His Senko was black and blue and he had a Margarita Mutilator Roboworm on his dropshot. He reported catching 15 keepers for the day, winning with 8.58. He plans to use his winnings on new tackle.
This weekend's Junior TBF championship marks the 2nd victory for Miles since he joined last year.
Miles has been fishing as his dad's team partner for the past five years.
Miles is a Hi's Tackle Box Junior Staffer. He expressed thanks to Hi's and the TBF.