Delta Striped Bass Catching with Alan Fong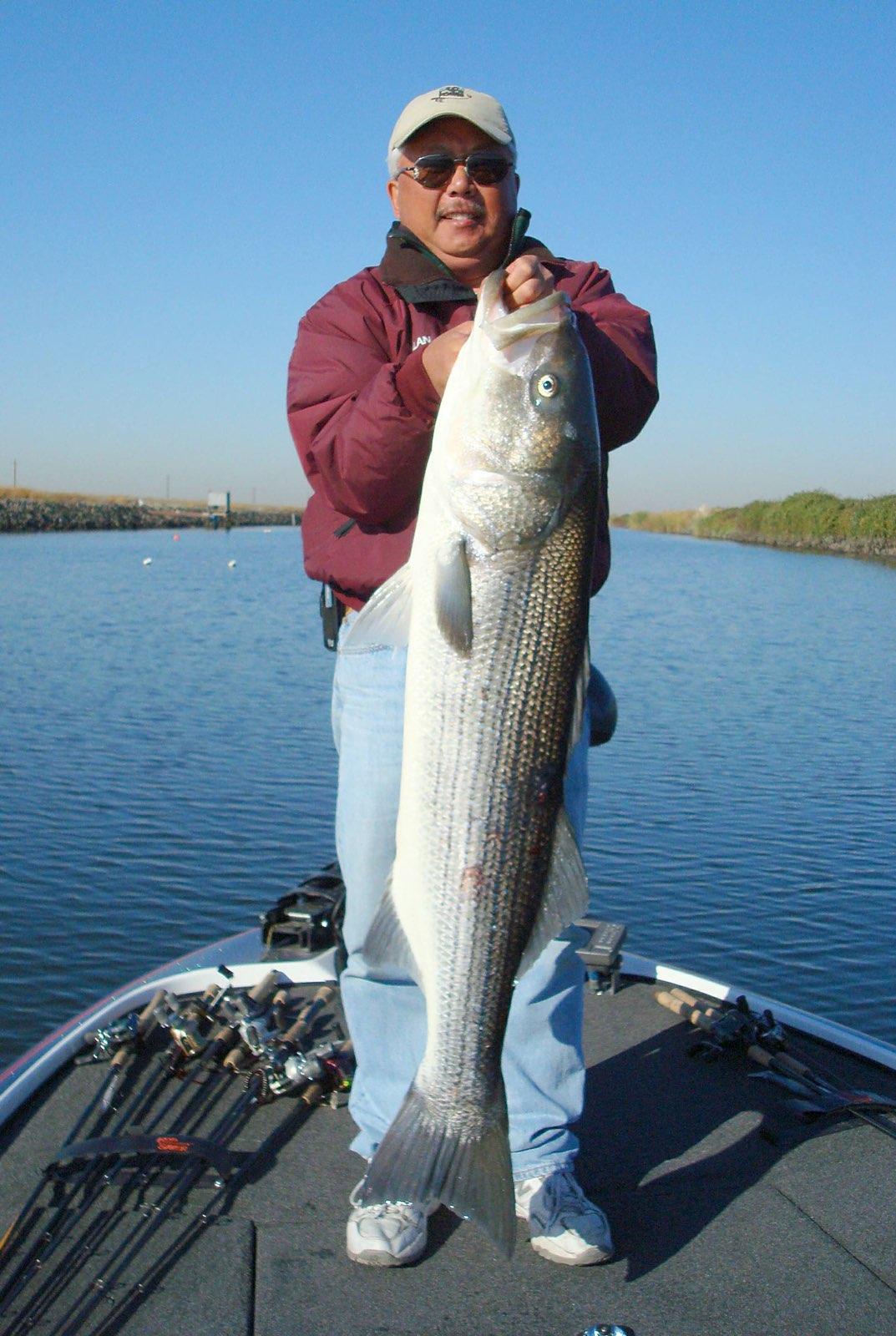 Each year as striped bass make their annual run into the Delta; anglers turn their focus to the popular gamefish.
Right now, the numbers of stripers are there, and soon the trophy fish will follow. Fisherman's Warehouse's Alan Fong is among the striper fans, and he chases them every winter.
He shared some tips on how to target these hard fighting fish.
When and Where
As the waters begin to cool, the stripers make their way into the Delta. Each year is different as to when it happens, but Fong says it has to do with cool rains instead of the date the calendar shows. So far this season, he reports plenty of small fish.
"I go every week, and so far it has been good for numbers of fish. Once the cool rains from storms up north start coming into the system, the bigger fish will arrive," he says.
To him, a big striper is a 25-pound and bigger fish. These are the fish that will test the limits of your gear and provide those epic battles that striper fisherman love.
Fong likes to target flooded islands in many popular areas like Frank's Tract, Big Break, Sherman and Liberty.
In addition to the main river locations, he also fishes back into these areas in shallow water. Many of his hotspots have plenty of cover that the stripers use to their advantage.
"There are a lot of submerged trees and old orchards. Those big ones will pull you into trees when you hook them," says Fong.
"You have to know where you are going in some places or you will risk losing a lower unit, but the big fish are back there and super shallow. I target the two to seven-foot depth range," he shares. The fish stay shallow because they have plenty of food. "They love eating Pikeminnow and Redears. You will sometimes seem them busting on these fish everywhere."
Tides always play a role for Delta fishing and Fong says the both before and after a high tide seem to be the best.
"From about an hour before high tide to an hour after high tide seems to be the best for the big fish," says Fong.
Two Must-Have Striper Lures
Fong is a fan of big baits and likes large topwaters and glide baits to target a true trophy-sized striper.
"I use mainly seven to 12-inch swimbaits and similarly sized topwaters. You can still have some great days with topwater with the water temperature in the low 50's," he shares. "Those overcast and rainy days with a slight chop on the water can be great for topwater fishing."
Many glide baits work, but Fong likes those with a single joint to get a true gliding action. He makes his own but says there are some great ones on the market.
"The (River2Sea) S-Waver is an excellent one and so is the (G-Ratt) Sneaky Pete. You can't go wrong with a Bone color or a white pearl color," says Fong.
He fishes these baits with a standard slow glide and twitches it once in a while during the retrieve.
Choose the Right Gear
While some anglers prefer a beefy rod for throwing a large bait, Fong has learned the hard way that it can lead to lost fish.
"I've used the 6 and 7 power swimbait rods but now like a 3 or 4 power because you have a softer tip. Those big ones in shallow water fight hard, and you are not going to overpower them. You can't horse them anyways," he believes. "You lose less fish with a lighter rod."
These big stripers have a tendency to roll, so Fong has learned the best way to fight them is to engage the reel and free spool when they take off instead of fighting against them. He spools his reels with 65-pound braided line and a 25-pound fluorocarbon leader and has no issues landing giant Delta stripers.
Fong is also a fan of slow gear-ratio reels and not necessarily for the increased power for fighting fish. "I like a 5.1:1 because it forces me to slow down when working the bait," he shares.
All Winter Long
The striper season will last as long as the weather allows it, but Fong says it generally continues until late winter.
"The stripers will stay in the Delta until the water gets to the low 60's and then they will make their runs up the rivers. They feed all winter long, every year," he says and adds that he has filmed numerous winter striper shows that are available on his Fun Fishing TV YouTube channel.
Striped bass fishing on the Delta heats up when the water cools. The big fish is a favorite of many California anglers including Alan Fong. He feels that fishing swimbaits and big topwaters are two of the best ways to catch a striper of a lifetime.