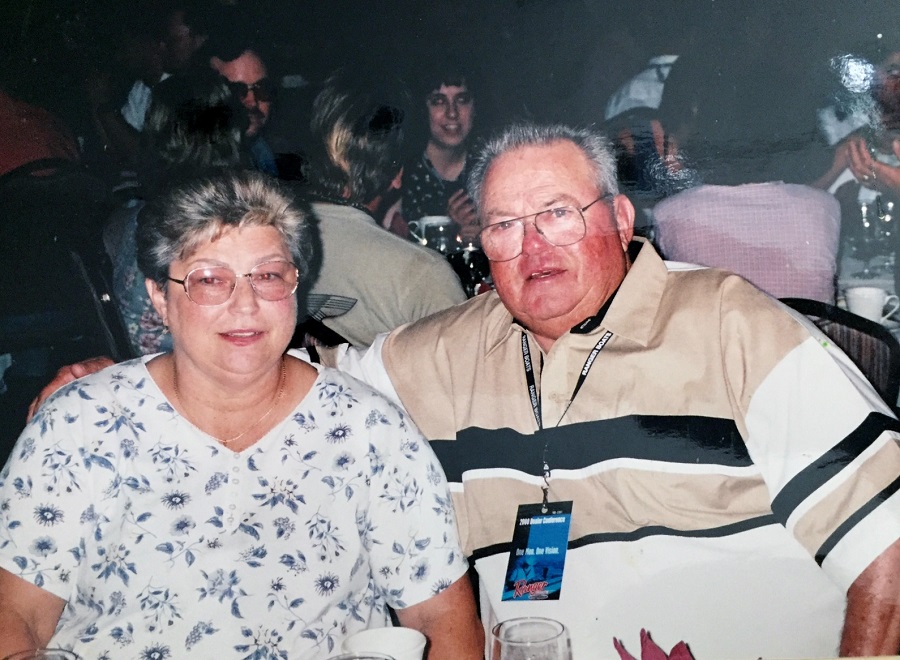 Dee and Terry Thomas at a Ranger Boats Dealer Conference c.2000
Minus three-days, she lived 74-years and two months.
She was born June 8, 1942.
I was married to her 46-years plus four-days.
Come the week before Christmas this year, I would've lived with her for 47-years – and for the past 38, she lived a life of extreme pleasure.
She lived with a man that loved the ground she walked on.
She was a blessing.
- DT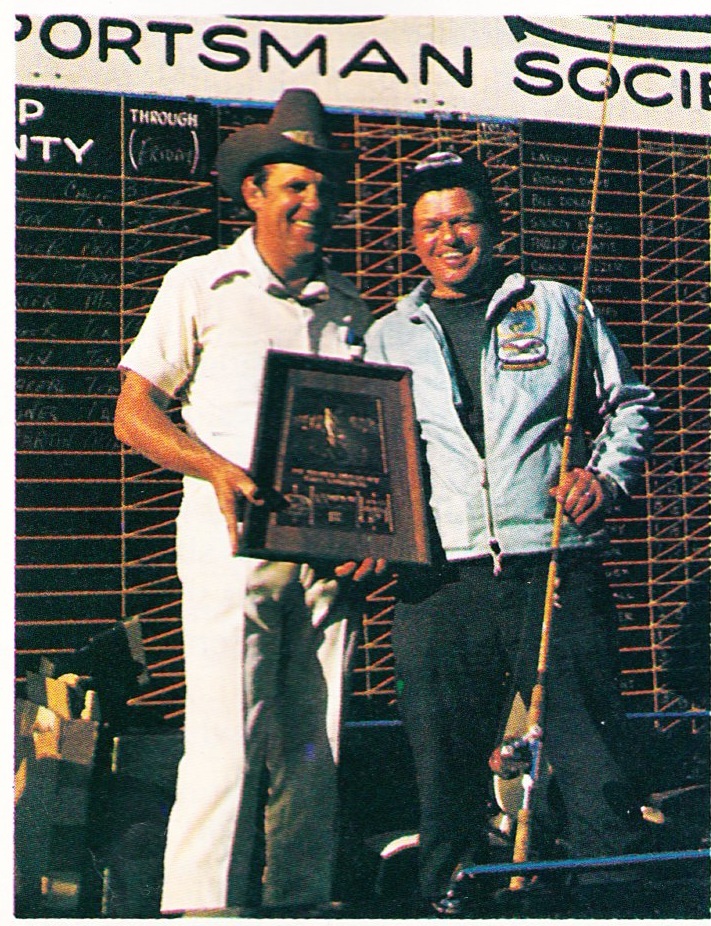 Flashback 1974 – the dawn of bass tournaments as we know them.
Two super-stars began to emerge on the West Coast – one was Dee Thomas – launching the legendary career of the Father of Flippin'.
His wife was Terry.
She was noted for the sandwiches she would pack for the fishermen's lunches. She packed many, many sandwiches for anglers over the past 40 years.
Thomas frequently traveled California for tournament competition.
Terry accompanied him – she was his pit crew.
In '83 she traveled to Table Rock, managing Team Thomas as Dee competed in the first-ever "big money" tournament held in the United States – the Western Bass $100,000 Invitational won by Jimmy Crisp.
She traveled to Bull Shoals for Dee's 1975 revolutionary B.A.S.S. victory.
She traveled to Currituck Sound for his 9th place finish in his first Bassmaster Classic.
She traveled to many, many tournaments and many, many Tournament of Champions as Dee collected more than 30 professional wins, including 25 competition boats. The bass fishing world became her extended family.
At 4:10 p.m., Friday, August 5th, Terry passed with eight fishermen (including Dee) surrounding her bed – holding her hand.
She supported me 200 percent, never complaining and encouraging me to go fishing as much as I could.
She was the backbone of my career.
When I wanted to quit, she would tell me I couldn't quit until I won one. Well, I would win one and then I wouldn't want to quit – she always knew just what to say.
She knew how much I loved fishing – she prodded me –she poked me – she kept me going.
There are so many people that she met through bass fishing that love her.
Since she has passed she has had phone calls from Texas – from New York – from all over the country – from people that loved her.
It is unbelievable how badly she will be missed.
She was and always will be the love my life.
I wanted all the fishermen out there to know how much she loved all of you.
- Dee Thomas
Terry is survived by Dee, her son David, daughters Debbie, Terri, Cindy and Sandy, 13 grandchildren and 17 great-grandchildren.
Should friends desire, memorial contributions can be made in her name to Restore the Delta.
Celebration of Life
August 28
1 p.m. to 5 p.m.
Refreshments
More info at Russo's Marine