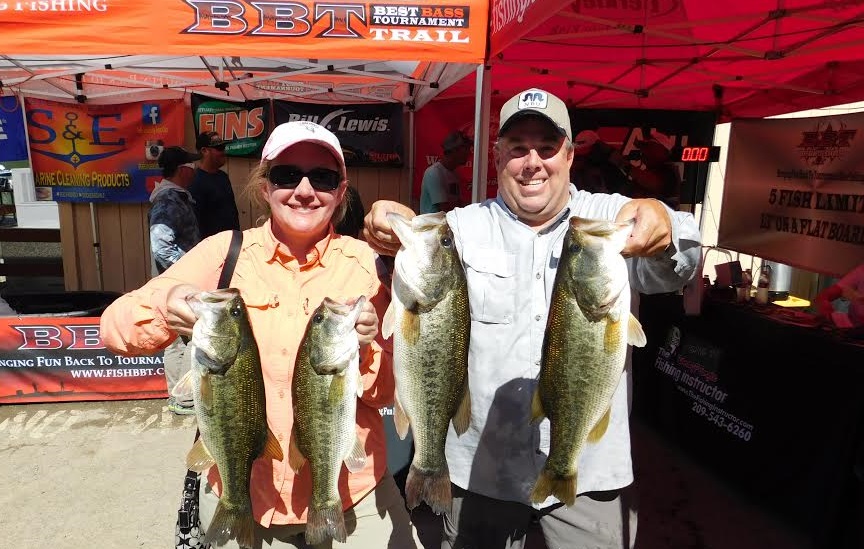 Kevin and Lisa Moore of Reno, Nev. shown at Berryessa with their 3rd place finish. VIDEO report below.
The 2019 Best Bass Tournament (BBT) season started off without the cooperation of California weather.
"It was difficult at best," remarked Randy Pringle, Owner/Operator of the circuit. "Running tournaments with all the flooding, with lakes being too high and all of the debris was a challenge.
"We had to adjust and reschedule events with the safety of our anglers in mind and we really appreciate all their support and understanding through that process. Overall, the changes in the schedule put us behind in several of the circuits."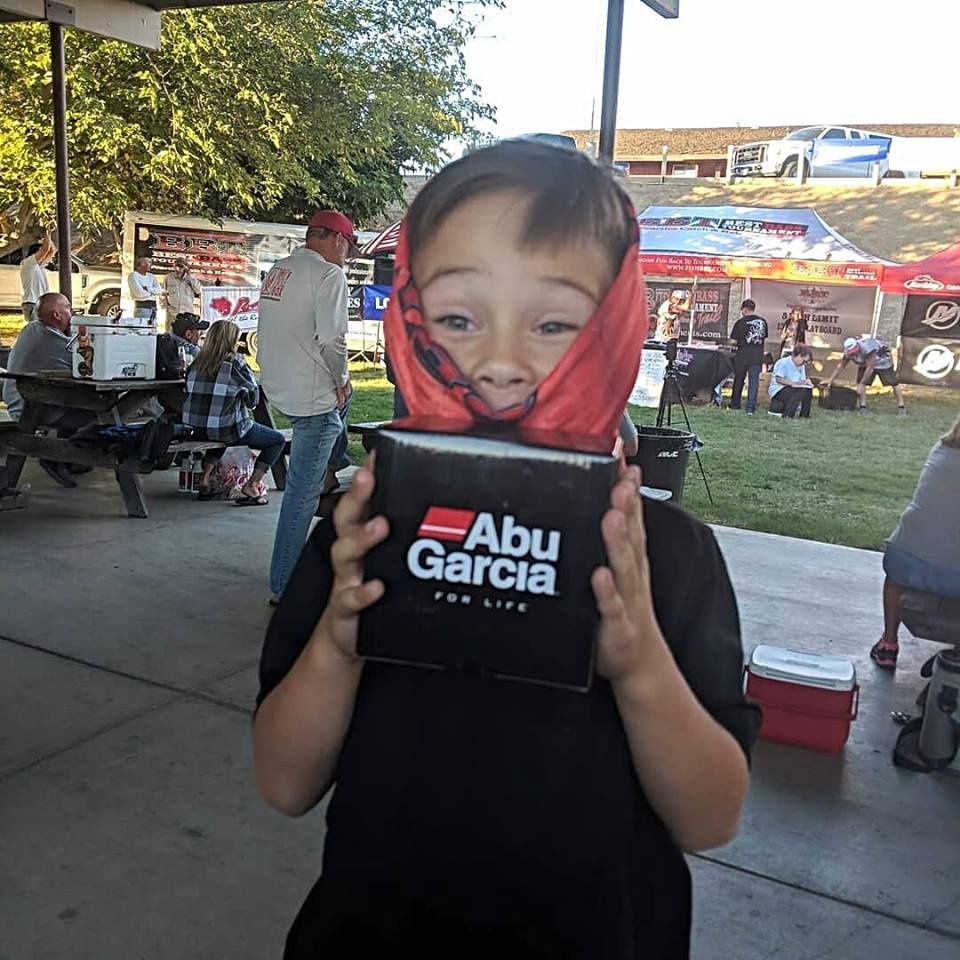 With "changes of dates" already on the books, all the BBT regions will have the opportunity to fish six dates, with some region's end dates being extended to meet that goal. All regions will finish their season in time for the 2019 Tournament of Champions (TOC).
Let's face it, with $20K to the winners of the event, everyone wants a chance to gain entry to the TOC.
"For Travelers, it only takes any seven tournaments to qualify for the TOC," added Pringle. "Anglers that plan to enter through Travelers should make sure they are familiar with how to qualify. Don't let it sneak up on you and miss out."
LOOKING BACK
When thinking back over the season, Pringle recalled the notable fisheries for the organization this year.
"Clear Lake has been a real standout body of water with anglers doing very well at the lake and catching large fish," he said. "Lake Lopez was also a standout with the average size fish being extremely good."
BEST OF THE BEST
Every season, each BBT region honors their own Angler of the Year (AOY) team.
"This really seems to get tougher every year," said Pringle. "A lot of the circuits are having extremely close races. Some of the smaller circuits are really, really close. It will be a fight to the end."

The AOY teams earn six free entries for BBT events in the next season. They also get bragging swag apparel, boasting their AOY status.
YEAR-END CHAMPIONSHIP
The TOC is what tournament fishermen strive for every year and this year is no different. The BBT hosts a large TOC annually in the fall, bringing all their top finishers in each region and travelers together on one body of water to fish for the grand prize of $20,000 CASH, that is awarded to the winning team.
"The TOC is currently being worked on," noted Pringle. "It is a challenging event to plan, due to the size of the tournament. We want to make sure that the fishery is of a size that can handle the number of anglers that will compete. Our plans are always to seek a productive and welcoming lake to host our anglers by selecting a phenomenal body of water with ample opportunity for our large field to earn their $20,000 cash grand prize. There will be more details to come on this as the season progresses."
MO' MONEY
BBT has several contingency programs and has recently added more.
"We are very appreciative of our sponsors and that we are able to offer added contingency dollars to our anglers," said Pringle. "It is always a bonus to work with sponsors to offer the customer more ways to earn money."

MORE WAYS TO WIN
BBT offers raffles at the TOC.
"We have the receipt program for shopping at our partner tackle stores," Pringle explained. "We have our anglers turn in tackle store receipts for $20 or more and have a drawing for those receipts at every tournament and we also take them to the TOC for more drawings. Half of prizes are given away to the anglers who have turned in receipts for those drawings. We want to make sure that we are always giving back to the anglers who support us."
Tackle stores that wish to participate in the program can contact Randy Pringle
BBT is always open to listening to the angler's voice and appreciates feedback and input from their customer base.
BE A PART OF BBT
For those that enjoy the whole aspect of fishing and would like to be more involved, the BBT is always looking for more staff opportunities throughout our organization.
If you would like to participate or be a part of the BBT organization, please contact Randy Pringle.