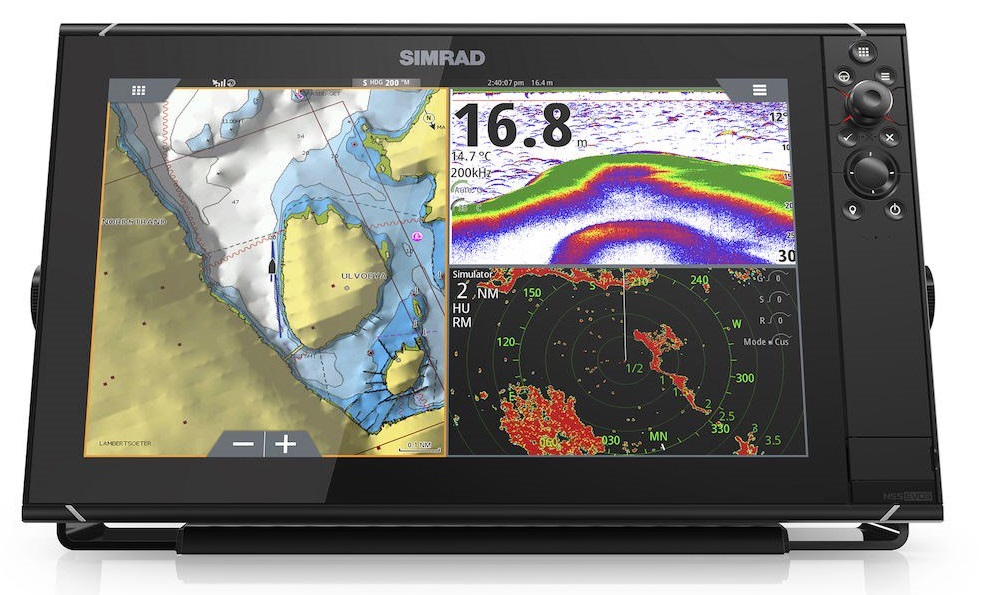 Most reading this know Ish Monroe from his years of success as a professional angler. He has several wins to his credit fishing for bass but is also a very passionate saltwater angler who chases everything that swims along the entire California coast.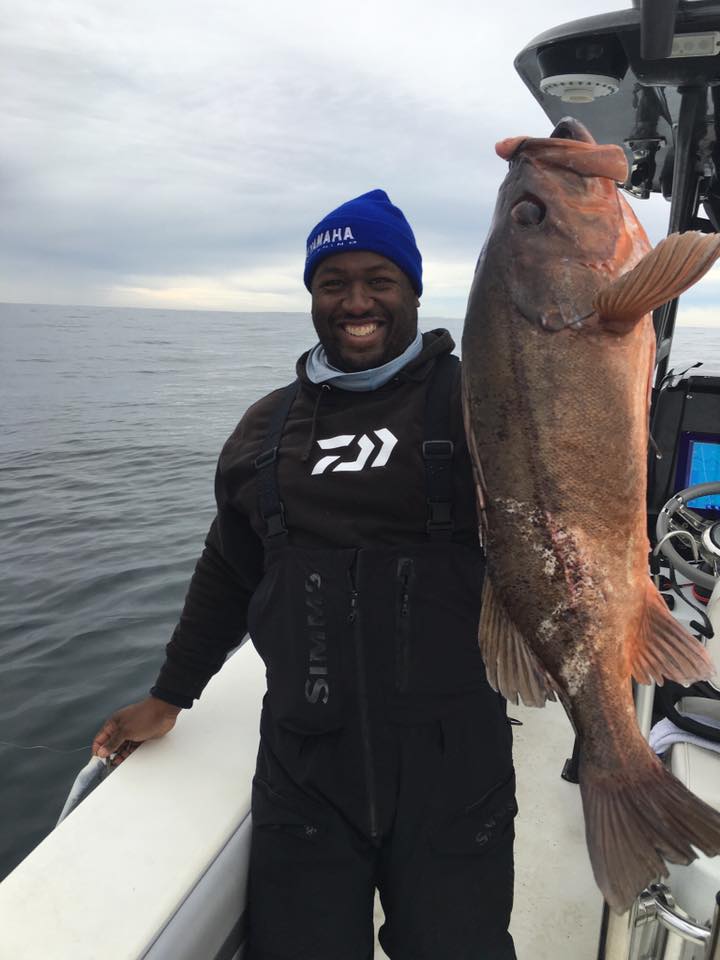 He shares how being a bass angler has helped him be a more successful saltwater angler and how he uses his electronics to catch more fish.
Simrad vs. Lowrance
Simrad and Lowrance are two of the biggest names in the marine electronics world, and they are part of the same company Navico.
They share many of the same features and functionality and helps anglers everywhere.
When fishing the tournament trail, Monroe chooses Lowrance, and when he heads to the salt, he relies on his Simrad units.
"If you are fishing the bays, your same Lowrance units will do just fine, but Simrad units are like Lowrance units on steroids. They are built to withstand the punishment of saltwater fishing," says Monroe. "They are durable for the harsh conditions of the saltwater and can take a pounding from long runs offshore in rough water."
Monroe rigged his 34' Blue Fin center console with two 16" evo3 units flush mounted into the dash. He says the transition between his Lowrance and Simrad units is seamless.
"They are the same platform and have all of the same technologies I use for bass fishing and switching back and forth is easy to do," says the California pro.
Bass vs. Saltwater
Monroe feels like the saltwater and freshwater world intertwine, and both help to make him a better angler.
"I have learned how to tell when bass are feeding just by using my DownScan and StructureScan on a ledge on places like Kentucky Lake.
That has really helped me tell what the fish are doing when I am saltwater fishing," he says.
There are many other parallels between the two.
Everything from locating baitfish to finding a piece of structure is vital in both types of fishing, and with the help of electronics, Monroe can speed up the process of finding feeding fish.
Another side benefit of spending so much time in saltwater is an enhanced "feel" as he puts it.
"When you are fishing in 1,000 feet of water you have to be in tune with what your bait is doing, and that has definitely helped me when I switch back to bass fishing," Monroe adds.
Radar
All of the technologies for his Simrad units come in to play, but Monroe feels like the 4G Radar is something that he could not live without.
"When you are saltwater fishing, you are making long runs, and there is nothing around. It might be foggy, and you are way off of the coast, and the 4G Radar allows you to navigate safely," he says. "It even helps when you are in the bays and trying to avoid hitting pilings and other objects."
2D Sonar
The traditional 2D sonar is a standard no matter where you are fishing, and it is something that Monroe can't do without in both fresh and saltwater.
"It is simple as can be and that is why it is not going away. You can see everything you need to from the depth to how the fish are acting," he says. "Simrad units are very good at showing you what is below and to determine things like the size of baitfish which is crucial for saltwater fishing."
Mapping and Music
Again, the bass and saltwater worlds are very similar in how anglers utilize the mapping.
When saltwater fishing, Monroe relies on his C-Map products and likes to also create his maps with his Simrad units.
"C-Map started out as a saltwater chart, and the mapping is very good already, but I like to map myself so that I can have the best detail of the rockpiles.
Lingcod and other fish may be only on one little pinnacle ten miles from the coast, and you want to have that spot mapped the best you can," he believes.
While fishing offshore for an extended time or when making a long run, it is nice to have something to listen to.
Monroe is prepared and makes sure his boat is blasting music just about anytime he is fishing in the salt. "
You have to have some music while saltwater fishing and I run the same SonicHub as I do on my bass boat," says Monroe.
Saltwater and freshwater fishing may be more alike than you might think and both the technology built into marine electronics and how fish act share many similarities.
Primarily, Monroe uses saltwater fishing as an outlet to take a break from the rigors of professional bass fishing, but he has found that it has helped him become a better overall angler.