With each passing season, it gets harder and harder for companies to impress bass anglers and be truly innovative. Each year at ICAST there are hundreds of products unleashed and many are slight variations or completely the same as what is already on the market. This year there were some excellent products that really stood out. Here are my five picks for the truly unique in five popular categories: hard baits, soft baits, rods, reels and tackle storage.
Most Unique Hard Bait – Savage Gear Suicide Duck
I agree with the ICAST voters on this one and pick the Savage Gear Suicide Duck. It was selected as the best hard bait and also overall best in show. While not the only duck unveiled this week (European company Westin also had one), this one was the talk of the show.
I do not know how well it will really work in real life applications, but the action looked good in the test pool. It comes in two sizes and will definitely get some blowups, but when it comes to being unique, this bait definitely was. I can see this being effective and again and will most likely be purchased by many of us bass anglers. When the ducklings are out in the spring, expect to see this bait being casted around all over the country.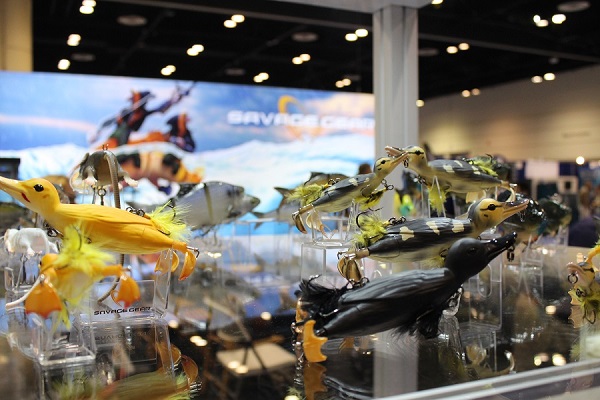 Most Unique Rod – Favorite Summit Series
This was another tough category to find something truly different. Many of the rod companies came out with excellent new rods that were lighter, stronger and more sensitive. For me it came down to finding something that was really unique and that was the Summit Series from Favorite Rods.
They bill the Summit as the "World's Lightest Series" of rods. They are very, very light and start at just 1.9 ounces. The grip is unusual and is what they call the iGRIP. It is very thin and like nothing else out there, but it feels comfortable and helps reduce the weight of the rod. Additions like the Fuji Torzite guides also help to lower the weight.
It retails for $349.99 for both spinning and casting.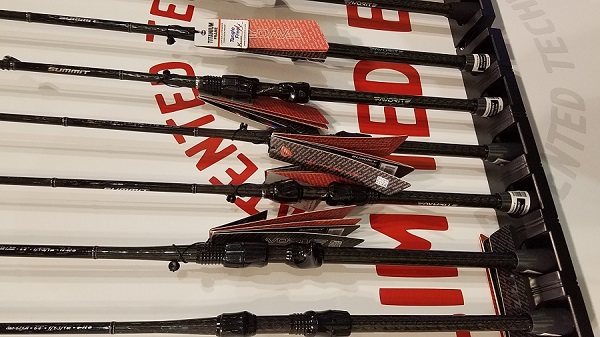 Most Unique Reel - Revo Rocket Spinning Reel
Just like rods, reels get better each and every year. The 7.0:1 Revo Rocket is the fastest spinning reel you will find. The baitcast version of the Rocket is a solid reel and this looks to be just as good.
The big thing about this reel, besides the great looks, is the fast retrieve. The Revo Rocket baitcast reel was released and became the fastest gear ratio baitcaster at the time, at 9.1:1. The new spinning version is the fastest gear ratio I have seen in a spinning reel at 7.1:1.
The faster retrieve opens this reel up to many more techniques you may not be able to effectively do with other spinning reels. Power fishing with a spinning reel is now possible. I see the biggest benefit being for hard-fighting smallmouth that rocket (no pun intended) to the surface during the fight. It should help land a few more fish.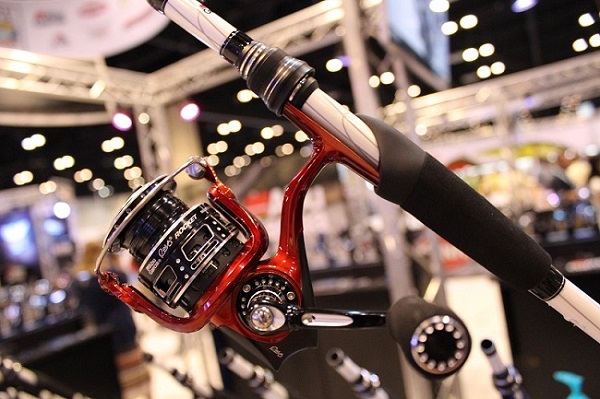 Most Unique Soft Bait – Yamamoto Sanshouo
Soft plastic bait styles are generally the same no matter what brand you use. Everyone makes the same tried and true styles. The Yamamoto Sanshouo really stands out because it does not look like a single category of baits.
The bait was designed by Bub Tosh, Jr. and the thought behind it was to mimic a waterdog, sculpin, goby or a bluegill. Because it can mimic all of them, it should work just about anywhere in the country.
It is also a versatile bait as you can see from the rigging options here. I see it as being best for flipping and pitching and also on the back of a jig. It will come in eleven colors and since it is Yamamoto, you know it will catch fish.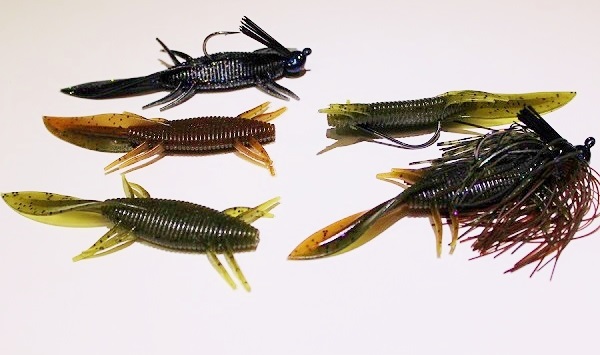 Most Unique Tackle Storage – Bass Mafia Flipping and Pitching Terminal Tackle Box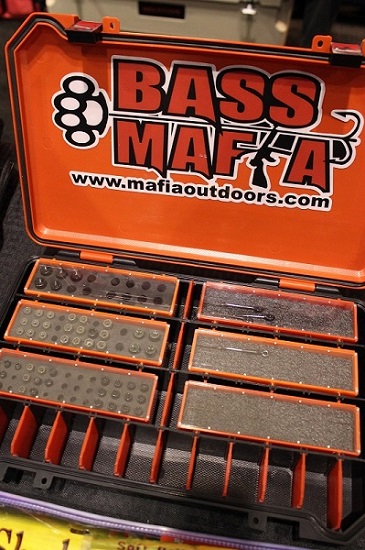 Yes, I know the terminal tackle box has been done before. The Bass Mafia terminal tackle box adds another dimension in that it is solid as a rock. These boxes are more expensive than many others, but they are built to last.
The new terminal tackle box allows you to securely store your expensive tungsten weights and hooks without the fear of them banging around, getting tangled, or worse; getting rusty or losing paint.
It was built with the flipper and pitcher in mind, but will work to store all of your hooks and a variety of bullet weights. It retails for around $60.
These five new products stood out at a show known for new products. It will be interesting to see how each of them take off and if they become popular, but at ICAST 2016 they were my picks for most unique new products.