Always a leader in marine electronics, they have come a long way from the FISH LO-K-TOR to the current generation of high-powered chartplotters and sonar units.
Their big splash was made earlier this year with a new 16-inch unit as well as a whole new line of crystal clear HDS Carbon units.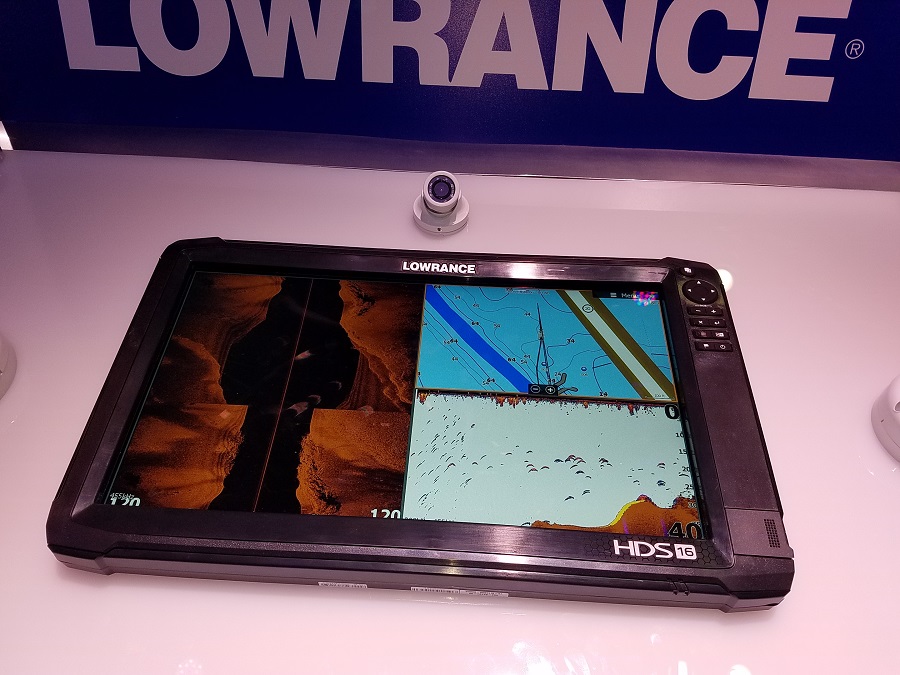 The 7, 9 and 12-inch sizes are included in the new line of Lowrance HDS Carbon units. The major changes to these units compared to the HDS Gen3 are a faster, high-performance dual core processor and a new SolarMAX™ HD screen. They also added dual channel CHIRP sonar and Network Dual Sounder technologies.

SolarMax HD -This allows for high-definition views in all conditions, even bright sunlight. The display was also designed to withstand higher temperatures than other units, which makes them even better for those who live in areas with high air temperatures. The image quality is also excellent and was designed to have a crisp picture of everything you want to see on your screen.
Dual channel CHIRP and Network Dual Sounder -These two technologies allow anglers to see more. The dual channel CHIRP allows for dual range sonar coverage from the same transducer. The Network Dual Sounder provides sonar data from a network of CHIRP transducers.
Faster Processor - With the new technologies like StructureScan 3D, SideScan and DownScan Imaging and StructureMap comes the need for a faster unit. The processor on the new Carbon units allows anglers to run multiple technologies at once without any lag or blank areas on the screen. The HDS Carbon features a dual core processor that makes it easy to switch back and forth between applications without missing anything.
HDS Carbon 16
Bigger isn't always better, but when it comes to screen size on marine units, it definitely is. The new 16-inch Lowrance HDS Carbon is a giant screen that has full HD and is the highest resolution available. It is also the biggest screen ever produced by Lowrance in their 60-year history.
The large screen allows you to see the unit from just about anywhere in the boat and makes it much easier to see individual screens when using the split screen function. The Carbon 16 also has a super-fast processor and there is no lag when viewing.
It features the SolarMax HD screen, lightning fast transducer and the size allow for anglers to split the screen four ways.
The way the unit is laid out allows the four individual screens to be the same size of four seven-inch screens all on one unit. This unit could reduce the need to have two 12-inch units side to side for boater's who want to be able to see multiple screens at once.
HDS Carbon Software Upgrade
There is also a new software upgrade for the HDS Carbon units. The changes are something that should help users get more out of their units.
The new software enables Carbon units to use both sonar ports for conventional/CHIRP sonar. This allows a TotalScan transducer to be used in conjunction with the standard "blue connector" 7-pin transducer. Also included are upgrades to allow simultaneous display of both channels of a dual channel CHIRP transducer or two single channel CHIRP transducers.
Lowrance continues to innovate and create new products that help anglers catch more fish. The new HDS Carbon units have made an excellent product even better with faster processing speeds and even better picture quality.