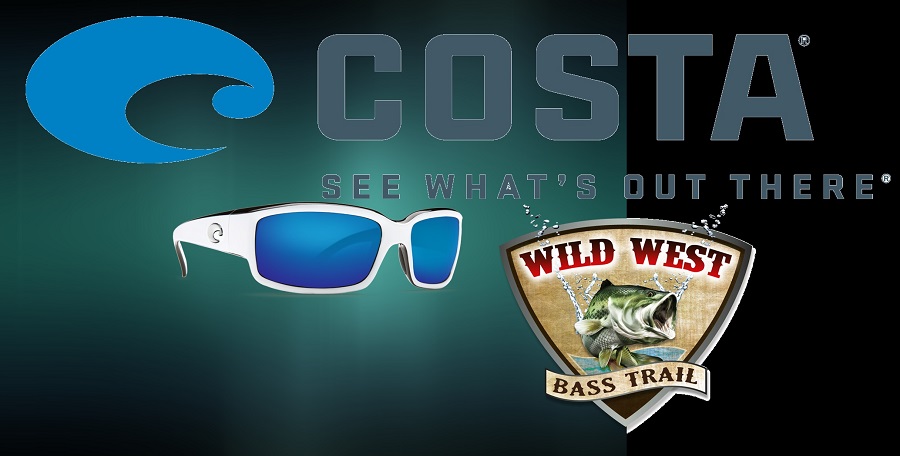 January 2017 – Leading polarized performance sunglass manufacturer, Costa, recently announced its support of the Wild West Bass Trail (WWBT) as the company committed to sponsor the trail's Pro/Am and team tournament events for the 2017 season.
"Costa is a fantastic addition to the WWBT team," explained trail cofounder Gary Dobyns. "Without question, they offer the most comfortable, innovative, and highest performing sunglasses on the planet. I also appreciate their efforts in promoting conservation and sustainable sport fishing practices. Born on the Water is not just a tag line for Costa, it's who they are – great people, great fishermen."
Melinda Hays of Costa added, "We're very pleased to partner with the Wild West Bass Trail. We feel that the WWBT provides an excellent opportunity to increase awareness for the Costa brand out West and showcase our awesome products. I look forward to following some of the nation's best bass anglers compete for big money along the West Coast".
Offering professional-level competition throughout the west, the Wild West Bass Trail provides its anglers with the opportunity to further develop and advance their fishing careers. Additionally, the WWBT offers its corporate partners the opportunity to expand sales through comprehensive national and regional television coverage, exclusive on-the-water demonstrations, and various tournament incentive programs. For more information on the circuit, tournament schedules, or registration, visit www.wildwestbasstrail.com or contact 530-821-0301.
READ RELATED;