SAN ANTONIO –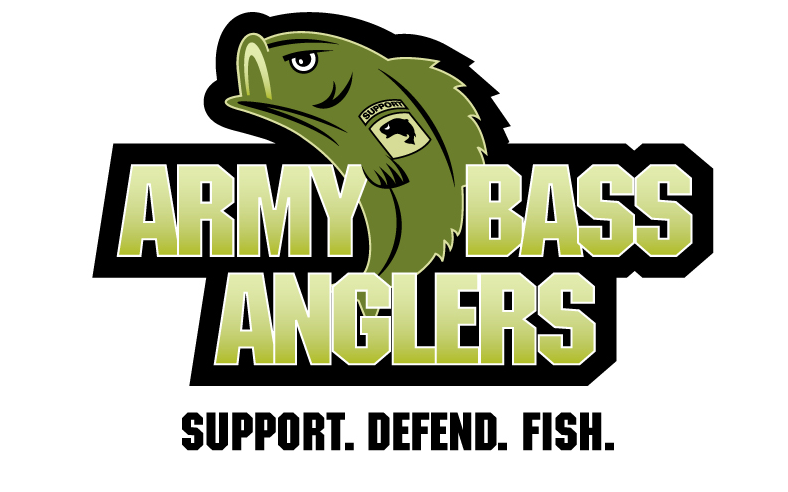 "Army Bass Angler's mission statement is "Support. Defend. Fish," and we couldn't agree more with that kind of thinking," said Lew's CEO Lynn Reeves. Lew's is proudly committed to supporting our men and women of the armed services, active and veterans, and we view the ABA relationship as being a perfect fit for our respective brands and shared interests."
ABA consists of 18 Pro Staff anglers and hundreds Coalition Pro Staff and Task Force anglers all of whom are active duty or retired U.S. military from all branches of service. The group currently fishes Bass Champs & Force on Force on the World Fishing Network and numerous major grass roots events and gained national prominence as the Ceremonial Launch Boats for numerous Bassmasters Classics & Toyota Texas Bass Classics, while raising national awareness for Returning Heroes Home, Heroes on the Water, A Soldiers Child Foundation and Warrior Canine Connection.
The Warrior & Family Support Center, ABA's original nonprofit it supported, is a 12,000 square-foot rehabilitation center, funded solely by private donations. The center provides space for wounded soldiers undergoing treatment in San Antonio, allowing them to spend private time with their friends and families when they are not actively participating in rehabilitative treatment.
Heroes on the Water (HOW) is a national nonprofit 501c3 that focuses its efforts on kayaking and fishing as a rehabilitative outdoor activity for wounded veterans recovering from their combat injures. HOW is an incredible alternative to powerboat fishing and outdoor recreation that has provided very inspiring results, both in physical and emotional rehabilitation.
A Soldiers Child Foundation (ASCF) is a national nonprofit 501c3 that is dedicated to the children of fallen soldiers by providing them birthday gifts each year on behalf of their parent that made the ultimate sacrifice for this country. They also provide college scholarships, camps and events across the country for these incredible kids as they recover from the loss of their parent or parents.
Warrior Canine Connection (WCC) is a national nonprofit 501c3 that is dedicated to the training service dogs to support the needs of soldiers diagnosed with PTSD and TBI from combat.
"We are extremely excited about joining forces with Lew's Reels and the ability to add another incredible company and product to our arsenal of sponsors that make our mission possible. Lew's reels are Weapon Tested by the Top Pros in the industry and the difference can definitely be felt. With that said, ABA is continually seeking premier companies to support our mission, and Lew's is a perfect combat multiplier to add to the family. We couldn't be happier and look forward to a long relationship both on and off the water supporting opportunities to get our veterans on the water at every turn—HOOAH," stated Cody Roberson, President of ArmyBassAnglers.
"We're proud to be associated with ABA and their many programs providing thanks to our troops at all levels, said Gary Remensnyder, Lew's president. The ABA relationship complements our highly successful American Hero program, which Lew's established early-on as a way we could say thanks to so many who have served our country. Honoring our veterans is important to us."
Be sure to tune into the exclusive television show of ArmyBassAnglers, FORCE on FORCE on The World Fishing Network, visit them at www.armybassanglers.com or follow them on Twitter, Facebook or Instagram.
About ArmyBassAnglers: ArmyBassAnglers (ABA) consists of 18 pro staff anglers, more than 600 coalition anglers and more than 400 task force members. ABA has 60,000 plus subscribers and is constantly growing with active duty and retired U.S. military members.