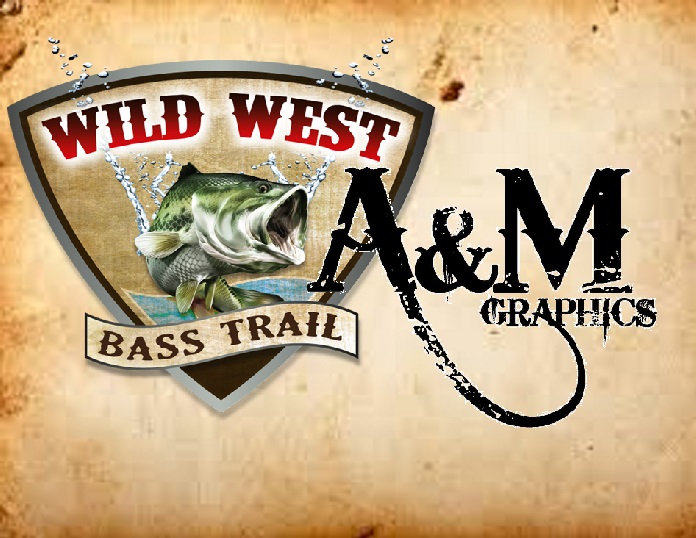 The WWBT is pleased to announce A&M Graphics as the official Wrap and Graphics provider of the trail in 2017.
January 2017 – The Wild West Bass Trail (WWBT) announced that A&M Graphics, a leading west coast vehicle and boat wrap company, will sponsor WWBT's Pro/Am and team tournament trails in 2017. A&M Graphics, an Arizona based company, provides custom high-impact vehicle wrap design, high quality vinyl printing, and wrap installation. Through the sponsorship, they will be the tour's exclusive wrap sponsor throughout the season.
Andrew Napoleon, President of A&M Graphics (www.aandmgraphics.com), explains, "A&M Graphics is proud to be on board with the Wild West Bass Tournament trail. This is a great partnership and we are excited to see many A&M-wrapped boats out on the water."
WWBT Marketing Director, Jeremy DeHart, adds, "The Wild West Bass Trail provides unique opportunities for companies like A&M Graphics to build brand awareness and increase sales. We are excited to have them on board with us for 2017. Their brand and quality is a natural fit within the outdoor industry on the West Coast."
Offering professional-level competition throughout the west, the Wild West Bass Trail provides its anglers with the opportunity to further develop and advance their fishing careers. Additionally, the WWBT offers its corporate partners the opportunity to expand sales through comprehensive national and regional television coverage, exclusive on-the-water demonstrations, and various tournament incentive programs. For more information on the circuit, tournament schedules, or registration, visit www.wildwestbasstrail.com or contact 530-821-0301.