Alamo Lake and Reports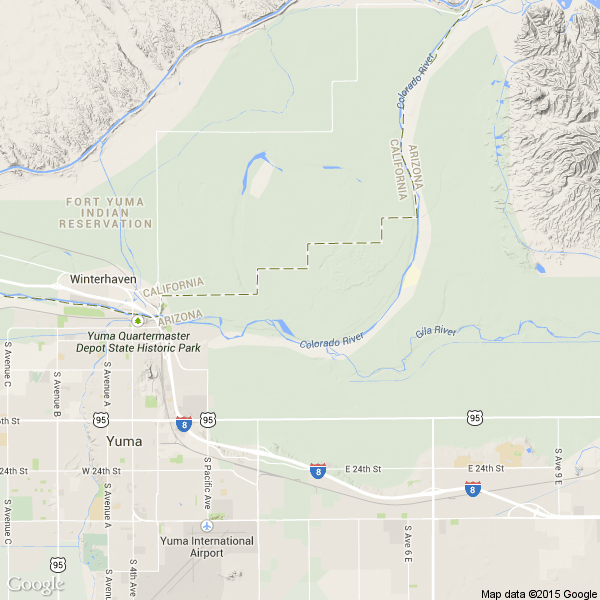 Click for Navionics/Google interactive map
Wednesday, Oct 4


Wednesday, November 23rd, 2022
Report: At Alamo Lake (report courtesy of Sportsman's Warehouse), the morning bass bite has been great, and anglers are hooking into some plus size fish. Target shallow structure with Senkos and spinnerbaits. For crappie, the larger fish have been caught at night using light bars off the side of the boat. Catfish are being caught from shore using night crawlers.
Friday, March 22nd, 2019
Report: From AZGFD At Alamo Lake, there has been some good prespawn action, although water temperatures are still around 61 degrees and the water is very stained. The crappie bite is slow but should pick up within a few weeks. . Many bass at Lake Havasu reportedly are still in pre-spawn as well.
Lake level: 1,121.54 feet

Water temperature: 61 degrees

Mark Knapp from Alamo Lake State Park said largemouth bass are trying to pre-spawn, and anglers can throw white crankbaits, spinnerbaits, or flip Senkos.

He said crappie fishing has been poor — some anglers have caught a few on the north side of the lake by the buoy line — and most of them are suspended in 30 feet of water.

He added the lake is "a chocolate milkshake" and full of debris. "Be prepared," he said, "because you can tear your whole lower unit."

He said in a few weeks the fishing action should be incredible.

Editor's note: One angler reported that some largemouth bass are in full spawn (on beds), but beds are hidden due to limited water clarity.
Wednesday, November 7th, 2018
Report: From AZGFD
Alamo Lake
Mark Knapp of Alamo Lake State Park reported the lake is at 1,184 feet with releases of 10 cfs. Cholla Ramp is still open with about 4 feet of usable water over asphault. The main ramp has been high and dry all summer. The dirt ramp is still usable. Crappie fishing is fair to good and some anglers have been averaging 5-10 crappie a day using Roadrunners and minnows slow-trolling 15 feet deep in 30 feet of water. There's a bit of a night bite by the dam but crappie will be moving up soon.
Wednesday, December 9th, 2015
Report: From AZGFD
ALAMO LAKE – Dec. 9 report from Mark Knapp at Alamo Lake State Park:

Well folks, all in all not much has changed this week. Crappie fishing is still decent up around the buoy line. Anglers have been catching approximately 6-15 a day using the road runner minnow combo and trolling. Since we're only seeing about 10 anglers out here a week, the fish are not spooked and are yours for the taking.

We have a storm front moving in at the end of the week and I'm sure it's going to mess things up by the time I write this next week.

A friend of mine took his grand kids out fishing today and they caught seven catfish and missed a few. They were fishing in about 7 feet of water in the upper end of the lake. Bass fishing is slow. I have not heard of anyone catching bass during the last couple of weeks. Shorefishing is also slow. The lake is dropping, but we're holding our own at the old rental boat ramp. That's about it for this week. -- Mark
Wednesday, December 2nd, 2015
Report: From AZGFD
ALAMO LAKE – Dec. 2 report from Mark Knapp at Alamo Lake State Park:

Well folks, it's been awhile since I've had a chance to write anything. Bass fishing has slowed way down. Anglers are catching 2-3 a day throwing plastics. I have not heard of anyone catching catfish in over a week. I would suggest going to the upper end of the lake and using nightcrawlers or hot dogs. Once you get up past the buoy line, slow down. The lake level goes from 30 feet of water to 10 in a matter of feet.

We did not get any water to speak of this year. We're still using the old rental boat road area. It still works just fine. We even moved the dock back over there. Crappie fishing has been decent for the most part. They're up around the buoy line.

Roadrunner jigs with a minnow seem to be the same ol' trick. Some anglers are catching 15-20 a day. I did talk to a guy yesterday who only caught one. So it's hit-and-miss at this point, I guess.

One new thing coming our way at the park is cabins. Our staff poured the pads for four cabins that will be located in the 'A' campground. We're hoping to have them up and running by mid-February -- at the latest.

Watch our website for updates. I will go into more detail as I get it.

No word on the bulkhead or major changes to the lake elevations as of today. I'm going to keep this first one short so I can get it to Nick. I'm happy to be back. -- Mark
Thursday, January 14th, 2010
Water Clarity: Muddy (0-2 foot visibility)

Report: I am the Director of the McMullen Valley Chamber of Commerce in Salome, Arizona and it has come to our attention that the State of Arizona has ear-marked Alamo Lake State Park for closure.

This will not only adversely affect our economy tremendously, but it will also affect the various organizations that sponsor Bass Tournaments at this lake and the general public who use this facility.

We would really appreciate any help you could supply in the way of emails to Arizona State Parks, and/or representation at the meeting, which is taking place January 15th, at the Phoenix Zoo.

Thank you.

Linda Darland
Director
McMullen Valley Chamber of Commerce
Salome, Arizona
City: Salome
Saturday, March 25th, 2006
Water Temp: 61

Water Clarity: Stained (2-4 foot visibility)

Report: Our club fished two days here and had great fishing. Lots of bass, with a handfull of larger bass caught. Lots of slot fish 13" to 16".
Big fish of tourney was 5 lbs. with approx 5 others going in the 4lb range. Jigs pitched in the middle of brush was best for better fish. Spinnerbait bite was also good.
Sunday, April 24th, 2005
Water Temp: 65-70

Water Clarity: Stained (2-4 foot visibility)

Report: Fished from 11AM to 4:30PM. Lots of wind. Tried flippin but got nothing. Lost a few on weightless plastics pitched to bank. No fish in boat all day. Lots of submerged trees and bushes.
City: Chandler
Wednesday, March 23rd, 2005
Water Temp: 68-70

Water Clarity: Stained (2-4 foot visibility)

Report: Fished Sunday afternoon thru Tues afternoon...water temp started out about 62 on Sunday but was up to 70 in places by Tues afternoon...the water level is fluctuating too rapidly...bite was very slow...caught 5 fish over two days....nothing over 2.5 lbs.....conditions seemed perfect except for water level dropping so that must be what is turning them off...lots of woody cover around the shore all over the lake now....
City: Hemet

Tips: fish we caught were on plastics fished in the tops of bushes in about 10 ft of water...
Date Unknown
Water Temp: 91

Water Clarity: Muddy (0-2 foot visibility)

Report: Caought some donkey ish, just chillen though no need to spank, but wanted to any way, 721 nice cruppiessss but let them go
City: Denver