WesternBass Radio

In-Fisherman Radio began in 1979 with a handful of Minnesota markets. It eventually grew to 35 stations and broke state boundaries in 1980. By 1982, it expanded to 10 states and 150 markets. Today, In-Fisherman radio is heard in 42 states on over 400 stations, reaching 15 million listeners a week. In-Fisherman Radio airs six programs per week with tips on fishing and other outdoor related activities. Programs include "how-to" and "where-to" tips for fishing, product reviews, new technology, and environmental issues.
Need Help Finding Us On The Radio?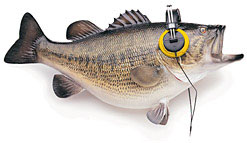 If you're having trouble finding In-Fisherman Radio on your local stations email us and let us know where you live (plus the biggest city near you) and we'll email you back with where you can tune in to hear In-Fisherman Radio in your area.
Click on the the titles below to hear program.